'DEXTER' REVIEW: Season Four, Episode Seven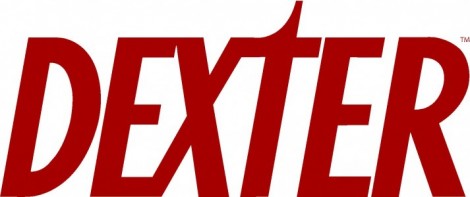 Review of "Slack Tide" (04:07)
SPOILER ALERT!
In the seventh episode of Dexter's fourth season, Debra Morgan (Jennifer Carpenter) returns to Miami Homicide after recovering from a gunshot wound and the loss of her lover, Frank Lundy (Keith Carradine). She's welcomed with open arms, but this detective isn't interested in hugs and kisses. Debra is still on the hunt for the killer.
As far as Dexter (Michael C. Hall) goes, "Slack Tide" proves to be one of those annoying episodes where he juggles both the Trinity Killer (John Lithgow) and a new murderer of the week. For this episode, it's photographer Jonathan Farrow (Greg Ellis) who has a spotted history when it comes to his female colleagues.
Dexter zones in on the guy, thinking he killed a young Nicaraguan model. This offshoot from the main storyline is frustrating for loyal viewers. Again, Trinity is the event of the fourth season. So any diversions from the main storyline feel like a letdown. Let Trinity shine, and don't let anything get in his way.
Luckily, Farrow's inclusion in "Slack Tide" proves a point. We'll get to that in a bit.
Meanwhile, Dexter continues to buddy up with Arthur Mitchell, aka Trinity. The two head into the woods together to cut down a tree like good buddies. On the way out, Arthur hits a deer with his van. The surprising development is that Trinity is unable to put the animal out of his misery. It appears he only kills out of calculated regularity. He sticks to the pattern, much like Dexter.
Debra continues to look into her father's past, and this annoys Dexter to no end. He can't let her find out about his mother, otherwise she may discover that the recently-deceased Ice Truck Killer was his brother.
Much like Doakes from previous seasons, Joey Quinn (Desmond Harrington) senses something is suspicious with Dexter. He amps up his tailing exercises and begins questioning the blood specialist. Will Quinn meet the same demise as Doakes? The one difference is that Dexter knows something incriminating about Quinn: He steals money from the department.
The episode ends with Dexter sneaking away from a camp-out with his stepson to kill Farrow. Simultaneously, we learn that Trinity has been building a coffin. Chills are sent up and down the spine when we see Trinity's creation, and also when Dexter realizes that Farrow was innocent.
Now everyone's favorite serial killer is a genuine serial killer, someone who apparently doesn't need to find guilt in order to murder.
The series is still strong, and Lithgow's portrayal is still spot-on. Thankfully, Farrow's murder develops Dexter's character a little bit. Without that progression, "Slack Tide" would be a forgettable episode.
By John Soltes / Publisher / John@HollywoodSoapbox.com
Dexter

Showtime

Starring Michael C. Hall, Jennifer Carpenter, John Lithgow, C.S. Lee, Desmond Harrington, Lauren Vélez, Julie Benz and David Zayas


Rating:


Click here to read a review of Dexter: Season One.

Click here to read a review of Dexter: Season Two.

Click here to read a review of Dexter: Season Three.

Click here to purchase Dexter: Season Four on DVD.