First season of 'Dexter' is bloody good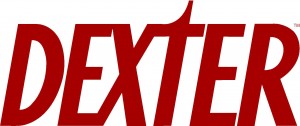 I'm a late bloomer when it comes to the thrills of Showtime's celebrated original series, Dexter, but consider me as hooked on this violent, funny show.
I've only made my way through season one, so I'm a few years behind the craze, but from what I can tell, Dexter is quality television in the writing and acting departments.
The premise to the series is based on the novels by Jeff Lindsay: Dexter Morgan (Michael C. Hall) not only serves as a blood specialist for the Miami Police Department, but he is also a serial killer himself. Now, on the large scale of serial killers, he's a bit of a warped Robin Hood. He only goes after people he confirms are bad criminals who have somehow escaped the law.
This doesn't make his acts of murder any less gruesome or psychotic; Dexter is a man who loves blood in all of its spilled form. From every one of his victims, he takes a blood sample from a cut he administers on their cheek. He stores the samples in an air-conditioning unit. Creepy!
What makes the series work is the fact that one scene where Dexter is sawing through a victim is quickly followed by Dexter trying to live a normal life with his police detective stepsister, Debra (Jennifer Carpenter), and his girlfriend, Rita (Julie Benz). He is two people, completely different from each other.
In his professional life, Dexter answers to Lt. Maria Laguerta (Lauren Velez), Sgt. Angel Batista (David Zayas), Sgt. James Doakes (Erik King) and forensics specialist Vince Masuka (C.S. Lee).
Hall, of Six Feet Under fame, has the right charm and creepiness to bring Dexter to life. His smiles seem genuinely oft-putting, and one can tell there is a blankness behind his emotions. Benz also does some nice work as Rita, a woman who desperately is trying to keep her estranged, abusive ex-husband away from their children.
Dexter has earned great success on Showtime, and I can see why. It's a solid television series that knows the intricacies of its characters. What I like most about the show is the filming style and how beautiful Miami is shown in all of its colorful glory. In some ways, it feels like a Miami Vice type of show with mojitos in the sun, Mexican food on the plate and plenty of beach time.
But Dexter is no Miami Vice. This is a far darker, far gloomier creation, and I love it.
By John Soltes / Publisher / John@HollywoodSoapbox.com
Dexter: Season One

Showtime


Starring Michael C. Hall, Jennifer Carpenter, David Zayas, Erik King, Lauren Velez and Julie Benz

Rating:
Revised