'DEXTER' SEASON TWO REVIEW: This serial is a real killer
Season two of Dexter, Showtime's popular television series, builds off the success of the inaugural season and actually eclipses it in the quality department. This is largely because of the guest starring stints of Jaime Murray's pyrotechnic enchantress, Lila Tournay, and Keith Carradine's by-the-books FBI agent, Frank Lundy. The two characters add a great dynamic to the already stellar cast of regulars.
Michael C. Hall plays Dexter Morgan, a serial killer who just so happens to work as a blood specialist with the homicide division of the Miami Police Department. He rids the world of criminal nasties who evade the justice system. Yet, even though at first glance he comes off as a Robin Hood-type, Dexter is a malevolent sociopath. He enjoys each of his kills and keeps a sample of his victim's blood as a warped trophy. He may dispense deserved justice (vengeance is probably the better word), but he is still a cold-hearted killer himself.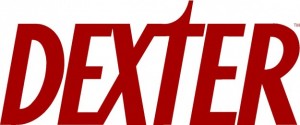 Jennifer Carpenter plays Debra, Dexter's sister (not biological). Carpenter is still unsteady with the role and deserving of some quieter scenes. Her character talks like one of the good old boys, effing this and effing that. But too often her lines of dialogue feel pushed and unreal. Granted, the character has been through the works. Season one was largely focused on her boyfriend doctor, who moonlighted as the infamous Ice Truck Killer (for those keeping score at home, he was also Dexter's biological brother).
The season two villain proves to be more elusive, yet no less diabolical, than the first season enemy. Lila, who becomes Dexter's drug sponsor after a small fib is taken too far, steps into the shoes of the one with evil eyes. At first she seems like the prescription drug Dexter was in need of: She doesn't judge him, nor does she accept his bullshit. Eventually, the gorgeous Lila begins to like Dexter a little too much, and this ruffles the feathers of Rita (Julie Benz), Dexter's girlfriend. But what is this temptress's little secret?
The supporting cast around the police station are all back and better than ever. David Zayas and C.S. Lee are particularly fine actors with funny, engaging characters. Their main mission this season is to catch the so-called Bay Harbor Butcher, a murderer who deposits his victim's remains at the bottom of the ocean. After the bodies are identified, the police realize that the Butcher is going after hardened criminals. Sound familiar?
Perhaps the most pivotal character of season two is Sgt. James Doakes (Erik King). He's the only one that suspects a darker side to Dexter. Will he find out the truth before Dexter finds him?
This Showtime Original Series has not run out of steam. Count me as a big fan.
Where's season three?
By John Soltes / Publisher / John@HollywoodSoapbox.com