Jimmy Smits enlivens season three of 'Dexter'
Although Dexter, the hit Showtime series, wasn't in need of a shot of adrenaline, it certainly received one with the guest starring role of Jimmy Smits in the third season. Playing the nefarious assistant district attorney, Miguel Prado, Smits comes alive in the part, offering a nuanced performance that straddles the line between a good guy and bad guy.
Prado is thrust into Dexter's world after everyone's favorite serial killer unsuspectingly kills Prado's brother in a season-opener drug bust murder. Making sure the police are on top of the investigation, Prado hangs around the Miami homicide detectives like a watchful hawk. Although most of the police find Prado's presence distracting, Dexter (Michael C. Hall) actually finds an unexpected friend in the assistant district attorney.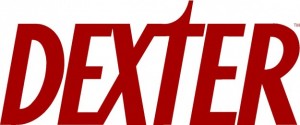 On the surface, the two seem completely different. Dexter comes from the world of blood splatter, while Prado is a rags-to-riches hero of the local Cuban community. However, they both share one common belief: If justice is not achieved in the courtroom, then it must be achieved by other means. Surprisingly, Prado becomes Dexter's murder mate, and the two share an unbelievable amount of trust (and blood) between each other. Previously, it was unthinkable that Dexter could have a willing accomplice.
Of course, this is Dexter we're talking, so everything and everyone needs to fall apart at some point.
Most of the lead cast is back. Jennifer Carpenter finds a nicer side to her character of Debra, Dexter's sister. Her new love interest is Anton Briggs (David Ramsey), an unofficial confidential informant who has worked with Debra's partner, Joey Quinn (Desmond Harrington). The newly promoted Sgt. Angel Batista (David Zayas) finds himself in a criminal mix-up with a hooker, while Lt. Maria LaGuerta (Lauren Vélez) befriends a defense attorney who happens to be Prado's sworn enemy.
C.S. Lee is still hilarious as Vincent Masuka, but the character still needs room to blossom. Hopefully, in upcoming episodes, Masuka will be able to grow as much as the other regulars. Right now, he's just a smart-talking bad mouth.
The one problem among the bunch is Julie Benz as Rita, Dexter's girlfriend. There's just something sub-par about Dexter's home life, and when the camera cuts to him with Rita, it's difficult not to get distracted. That's one of the tradeoffs for a drama series about a serial killer: The most interesting parts are the clandestine criminal acts. Family life seems too ordinary, and the writing during these stretches feels needlessly awkward.
What makes Dexter work so well is not just its strong cast (and, trust me, Hall deserves the accolades as Dexter), but also these one-season characters that carry the series for a dozen episodes. Smits as Prado is one of the best. He's conflicted; he's unconventional; and, at times, he's scarier than Dexter.
By John Soltes / Publisher / John@HollywoodSoapbox.com
Dexter

Showtime

Starring Michael C. Hall, Jennifer Carpenter, Julie Benz and Jimmy Smits

Four discs, 636 minutes, 12 episodes

Bubble score: 3.5 out of 4

Click here to read a review of Dexter: Season One.

Click here to read a review of Dexter: Season Two.

Click here to purchase Dexter: Season Three on DVD.