REVIEW: 'Félicité' follows mother on desperate mission to help her son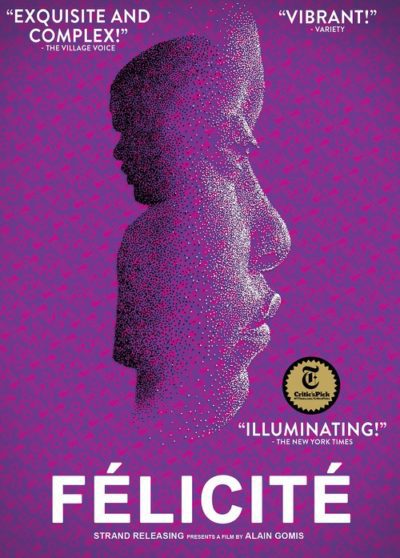 The new movie Félicité is a powerful portrait of one woman's life in Congo's capital of Kinshasa. After the title character's son is injured in a motorbike accident, and the doctors tell her that an amputation of his leg is possible, she must pool together her resources to find the money for his surgery.
This personal challenge sends Félicité on a journey to her family members, friends and even strangers to ask (then beg) for money. She is able to use some of the funds she makes from her singing in a local music hall, but the amount needed for her son's injuries proves difficult to find.
The movie, which is now available on DVD from Strand Releasing, has traveled the film festival circuit and was also shortlisted for this year's Academy Awards. It's no real wonder why the drama has met with acclaim.
Writer-director Alain Gomis has crafted a thoughtful film oozing with authenticity and real human anguish. He has also elicited a powerful performance from Véro Tshanda Beya Mputu as Félicité. She is able to hold the hurt of the world in her face and body as she travels these uncertain roads to retrieve money and possible resurrection for her son. The actress puts forth such a fine characterization — a strong woman with great resolve, yet a fragility that is tested to the limit.
As Félicité heads deeper into the community to find money, her dignity is tested. At one point, she stops in at a local wealthy man's house, strong arms her way into the compound and begs for relief. This is a character who seemingly cherishes her independence and self-respect, and yet she must redefine her current circumstances and change her worldview.
Félicité is an unforgettable cinematic experience that captures a family in crisis mode set against the backdrop of a community struggling with poverty, yet there's also wonderful life, love and pathos within this narrative. For every tear shed, there's a song sung. For every broken promise, there's a good laugh around a beer. Félicité showcases the ups and downs of life, all while following this driven mother trying to save her 14-year-old son.
By John Soltes / Publisher / John@HollywoodSoapbox.com
Félicité (2017), written and directed by Alain Gomis, stars Véro Tshanda Beya Mputu. Running time: 129 minutes. In Lingala and French with English subtitles. Now on DVD from Strand Releasing. Rating: