INTERVIEW: 'The Children' tells gripping story set against a nuclear backdrop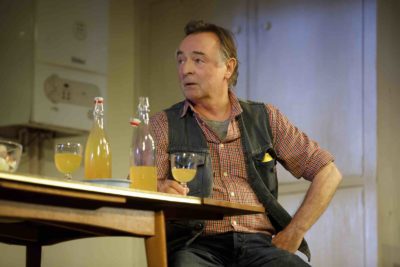 The Manhattan Theatre Club recently debuted the American premiere of Lucy Kirkwood's The Children, a mysterious drama now playing at the Samuel Friedman Theatre on Broadway. The play finds a couple of nuclear engineers enjoying a quiet life on the British coast, but their serenity is upturned by a visitor at the door and the chaos occurring in the outside world. James MacDonald directs a cast that features Francesca Annis, Ron Cook and Deborah Findlay.
The production comes from London and the Royal Court Theatre, which premiered the play. For Cook, an accomplished actor who was on Broadway in Hamlet starring Jude Law, the decision to join the ensemble was a quick one.
"Well, I was just sent the script to read and asked would I be interested in doing this play, so I read it," Cook said in a recent phone interview. "I said, 'Yes, please. It's wonderful.'"
Cook found the script to be a page-turner, never knowing what was going to happen next to the trio of characters. "It's all in real time, so it starts and goes through in real time with no interval," he said of the play's structure. "I just loved it. The more we actually worked on it, rehearsed it, the more you find in it as well."
Cook plays a character by the name of Robin, one of the nuclear engineers. The actor noted that Robin and he are the same age, so they had similar experiences in the 1960s and 1970s. That gave him a starting-off point to understand Robin as a theatrical creation.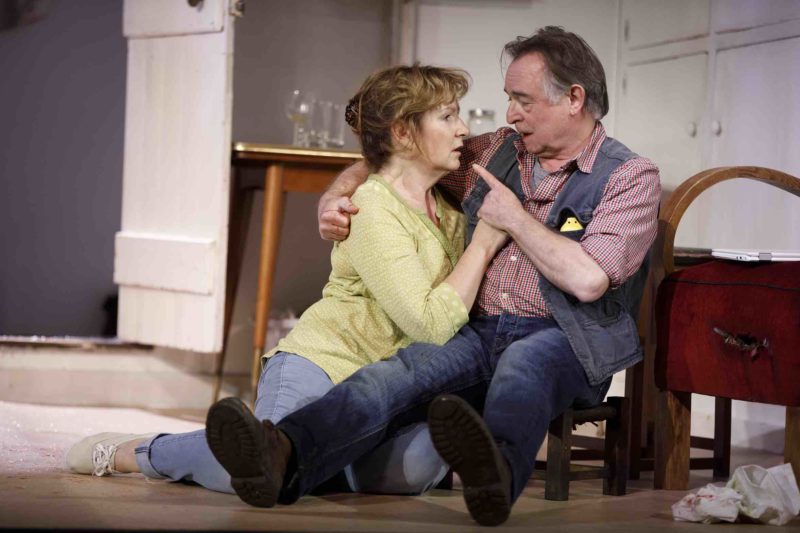 "In fact, I wear my earring, which I haven't worn for years and years and years," he said with a laugh. "I had an earring back in the '70s, and I found it and put it in for Robin. … James MacDonald, a wonderful director, is very precise in what we do and how we approach it. I mean, it's there. You follow the play. It's a great tradition at the Royal Court, where it first comes from. The main thing at the Royal Court is the play. It's dedicated to new writing really, and I've done lots of plays there. I've done about 10 plays there. … You serve the play and the playwright, and that's what we did on this as well."
When the decision came to transfer the production — with the entire original cast — to Broadway, Cook was on board without any hesitation. He thought it was an appropriate extension because The Children's impact and topical content continues to gain in importance.
"It's quite dramatic in its way," he said. "It starts off not so, but it slowly involves you in. And the subject matter gets deeper and darker as it goes on."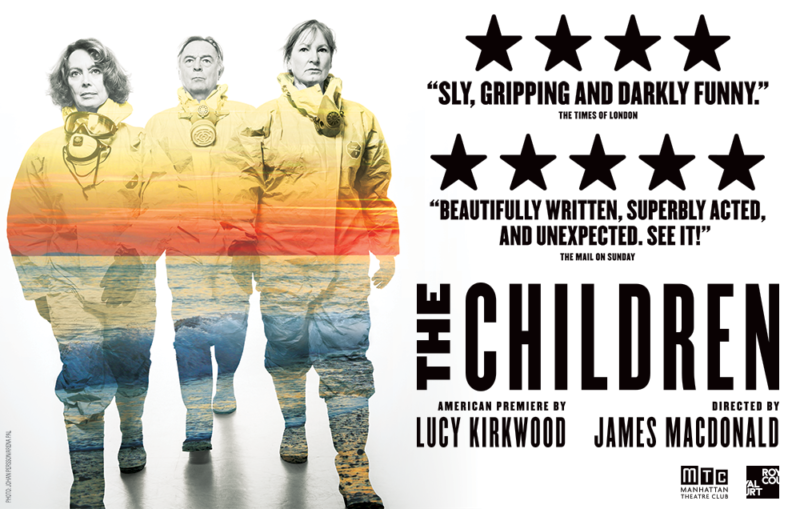 In the United States, Cook has the found the audiences much more vocal to the piece compared to London theatergoers. "They express themselves more than they do in England," he said. "I think it's better here than it was in London. We were very lucky to have Lucy Kirkwood, the writer, along with us here, and we had three weeks rehearsal — and with James not really saying we should just repeat what we did."
Besides the physical adaptation to the Samuel Friedman Theatre, where The Children continues until Feb. 4, the cast, director and playwright also refocused their efforts on making what is an intimate piece work on a Broadway-sized stage.
"There are cultural things, I think, with the play where the subtleties an English audience would have got," he said. "So we had to change cultural references and things, and in three weeks, with Lucy here, she cut things, put things in, changed some cultural references, which needed to be done because the audience wouldn't understand what we we're doing. And [she] kept some in when it didn't matter. We say petrol station, not gas station. We're keeping the play English, but there are certain moments where the line or what's going on in the time is so important that you don't want the audience just to hiccup if there's a word in there that they don't quite get. So we made sure that it would be understood by them, so it got richer. It's much richer here I think than it was when we first did it."
The cast has grown quite close, and this is probably because The Children is only a three-hander. "We get on so well," Cook said. "It's wonderful. It's a real delight to be on stage with people who are responding and changing things. We got to know each other so well doing this."
By John Soltes / Publisher / John@HollywoodSoapbox.com
The Children is currently playing at the Manhattan Theatre Club's Samuel Friedman Theatre on Broadway. Click here for more information and tickets.