INTERVIEW: Get ready for 8 hours of Leonard Bernstein music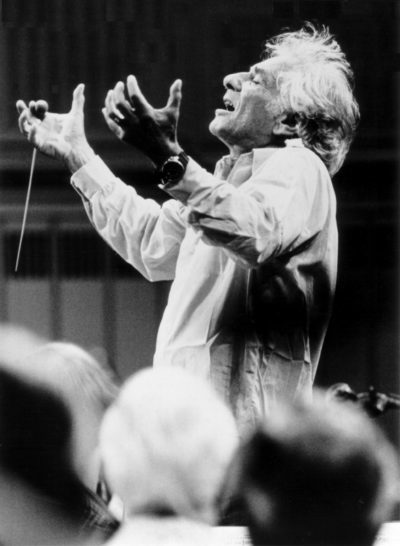 Leonard Bernstein has been in the news a lot lately with many orchestras and musicians celebrating the famed composer's centenary. The past few months have seen many a celebration in honor of the American maestro, and the well wishes continue for the foreseeable future.
The New York Festival of Song, itself celebrating 30 years, will honor Bernstein with an eight-hour marathon of the composer's music. The Saturday, Dec. 2 event kicks off at 1 p.m. and continues until 9 p.m. at the Elebash Recital Hall at the Graduate Center of CUNY (Fifth Avenue and 34th Street in Midtown Manhattan).
The music extravaganza is the brainchild of NYFOS co-founder Michael Barrett, who was a protégé of Bernstein and is now associate artistic director of NYFOS. Barrett also co-founded the Moab Music Festival with his wife, violist Leslie Tomkins. He has held positions with the 92nd Street Y and Caramoor Center for Music and Arts.
On the bill for the day's festivities are performances from soprano Amy Owens, mezzo-soprano Katherine Pracht, tenor Vale Rideout, baritone Jesse Blumberg and pianist Leann Osterkamp. Barrett himself will also be at the piano. Many of the classics will be played, plus some rarities. There will be "Three Meditations" from Mass and selections from Candide, in addition to many, many others.
Recently, Hollywood Soapbox exchanged emails with Barrett about all things Bernstein. Questions and answers have been slightly edited for style.
What do you love about Leonard Bernstein's music?
Leonard Bernstein's music is a fusion of intellect and passion. He was able to absorb pretty much all he experienced in music from American popular music and jazz, to the dances and folk music of the Middle East, to the gyrating rhythms of Latin America and express them through the discipline of art. His deep respect and understanding of his European classical roots, and the rigor of his classical training elevated his popular theater music. His love for popular music of all kinds allowed for real emotion in his classical works. That he was able to inhabit the musical worlds of theater, ballet, symphonic music, jazz and all kinds of vocal music, including religious music like Chichester Psalms and his Mass, put him in a class by himself.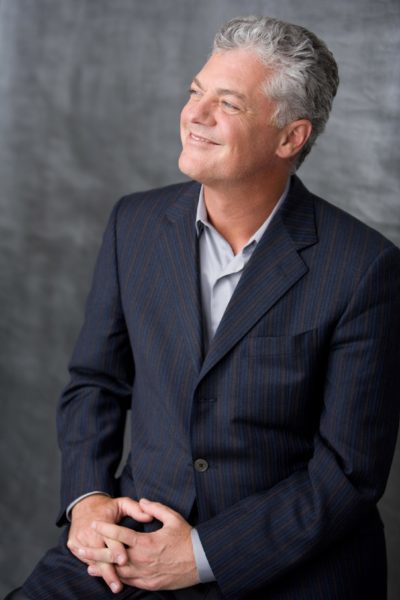 What was it like to work with him?
Leonard Bernstein taught me what it meant to be an artist. He never, never finished his work. He was always looking for something else to perfect his music. A better tempo, a new phrase marking, a new ending to a piece. Sleep didn't seem to concern him. He loved people and was as consumed by connecting to individuals as he was consumed by music. He was a wonderful mentor, something between a sensei who throws you into the river so you will learn to swim, and a gentle paternal figure who knew when you needed encouragement. He handled orchestras that way, too.
Where and when did the idea for this marathon come about?
I had the idea for a marathon for two reasons; CUNY Grad Center wanted to do something to grab some attention for their beautiful Elebash Hall at 35th and Fifth avenues and bring attention to all the wonderful free concerts they give throughout the year, and, there were important artists who wanted to participate in the Bernstein Centennial celebration who hadn't found a home yet. This solved both those issues, at least in the short run.
What can audience members expect? Do you anticipate them staying the full eight hours?
I expect the audience to come and go. This isn't Nicholas Nickelby unless you want it to be. People can do what they want. I imagine people looking at the schedule and deciding what they want to hear — artist or piece of music. They can come, go out for dinner and come back. It's free after all.
Do you believe Bernstein is the greatest musician of the 20th century? Does anyone else come close?
Greatest musician? Hmmm…. Lots of competition there, but I think it's fair to say Bernstein was the most complete musician of the 20th century. And no. No one comes close.
By John Soltes / Publisher / John@HollywoodSoapbox.com
Leonard Bernstein Marathon: Celebrating the Leonard Bernstein Centenary will play Saturday, Dec. 2 at Elebash Recital Hall at the Graduate Center of CUNY at 365 Fifth Ave. at 34th Street. Click here for more information. Admission is free.