REVIEW: 'Lunar Tribute' is too bombastic for such a profound journey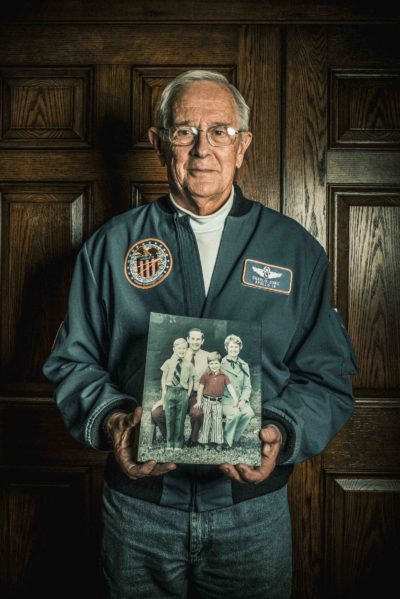 Lunar Tribute, the new documentary from Robert Lewis, will have its world premiere at the Margaret Mead Film Festival at the American Museum of Natural History in New York City. The screening, which will take place Friday, Oct. 20 at 7 p.m., will feature the film's main subject, astronaut Charlie Duke, in conversation with Lewis and Neil deGrasse Tyson.
There's no doubt that Duke's story and remembrances from his time aboard the Apollo 16 mission are something special. He has a measured, thoughtful delivery when recounting the particulars of his dangerous and awe-inspiring journey. Space enthusiasts should know that Duke was the 10th and youngest person to walk on the moon, and the palpable energy of his experience is on full display during the 40-minute documentary. There's also a great story about how the astronaut was able to leave a family picture on the moon.
However, even though the subject matter is dramatic, the film's overall effect is somewhat oft-putting. Duke tells his story in an interview style while sitting at a table, presumably in his house. The narrative is broken up with the frenetic drumming of Jojo Mayer, but the two elements — Duke's quiet recitation and Mayer's bombastic verve — never seem to gel. In fact, they are so different and out of sync that the drumming can feel intrusive to the cosmic journey.
For such a high-tech affair as space travel and moon landings, Lunar Tribute is quite low-tech. The interview is followed by the drumming, and then the interview is followed by the drumming. One does not need to be dazzled to understand the bravery and profound nature of Duke's journey, but perhaps an instrument and musician that better matched Duke's personality would have achieved a more lasting effect.
By John Soltes / Publisher / John@HollywoodSoapbox.com
Lunar Tribute (2017) will play Friday, Oct. 20 at 7 p.m. at the Margaret Mead Film Festival at the American Museum of Natural History in New York City. The screening will feature astronaut Charlie Duke, filmmaker Robert Lewis and Neil deGrasse Tyson, director of the Hayden Planetarium. Click here for more information and tickets. Rating: