'Hitchcock' is a cinematic feast for any cinephile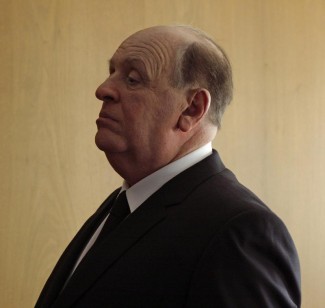 For avid moviegoers, Alfred Hitchcock is god. There is likely no other Hollywood director with such a distinctive style than the portly chap from England who scared and thrilled audiences with methodically paced suspense movies for much of his career. He's best remembered for Psycho, an exhilarating horror film that broke just about every cinematic rule in the book.
The making of that seminal film has been given the star treatment in Sacha Gervasi's new biopic, Hitchcock. Starring Anthony Hopkins and Helen Mirren, the film looks at Hitch's life through the lens of his most famous movie. Hopkins offers an effective performance as the iconic director, even though his heavy breathing grows tiresome.
Mirren is pitch-perfect as Hitch's wife, Alma Reville, a woman who helped usher these 20th century classics into fruition. She served as the creative inspiration behind her husband's movies, and Hitchcock pays her tribute as screenwriter, producer and companion of the big man.
Whether or not this biopic is exactly truthful seems immaterial. I'm not sure if Hitchcock spied on his blond-bombshell actresses (Scarlett Johansson plays Janet Leigh and Jessica Biel plays Vera Miles). I'm not sure if Hitchcock ordered every copy of the Pyscho book so America wouldn't know the ending of the story. I'm not sure if this is how the director actually worked and found inspiration. What I do know is that Gervasi and his screenwriter, John L. McLaughlin, are bold enough to present their uninterrupted story as truth. They simply tell a story, never letting what actually happened get in the way. Quibble away on whether this is appropriate, but for a biopic about a man who played in the fictional realm, it seems entirely acceptable.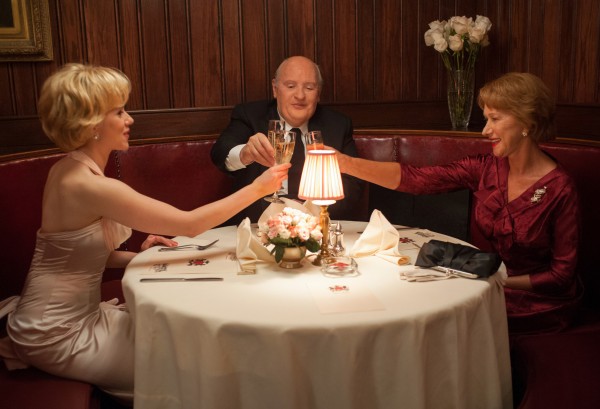 Less effective is the story line involving Alma's potential affair with Whitfield Cook (Danny Huston), an aspiring screenwriter looking for Hitch's guidance. Call me selfish, but anything that takes away from the making of Psycho feels like a distraction. With only 98 minutes to tell this tale, the screenplay needs to be more focused.
Ultimately, the film is about Hitch and Alma's deteriorating romance, but it's all against the backdrop of the director's need to pump some adrenaline into his career. Psycho becomes an obsession for Hitch, so much so that he envisions talking to Ed Gein (Michael Wincott), the real-life murderer who served as inspiration for the slasher flick.
The film is far from perfect, but the performances anchor much of the narrative, excusing any misfires along the way. Mirren deserves an Oscar nomination for her role. It shows her genuine acting chops when Alma eclipses Hitch as the most interesting character in the story. I'm wondering if they should have used the title Reville rather than Hitchcock.
By John Soltes / Publisher / John@HollywoodSoapbox.com
Hitchcock

Directed by Sacha Gervasi

Written by John L. McLaughlin; based on the book by Stephen Rebello

Starring Anthony Hopkins, Helen Mirren, Scarlett Johansson, Jessica Biel, Danny Huston and Michael Wincott

Running time: 98 minutes

Rated PG-13 for some violent images, sexual content and thematic material

Rating: