RETRO REWIND: 'Tales from the Crypt' Season 1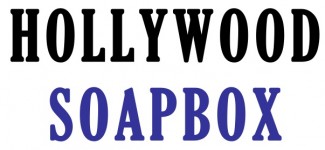 For those viewers who enjoy things that go bump in the night, there's nothing better than a horror anthology series. There's something about the genre that works well in the serialized format. Think of all the great TV horror hosts, from Elvira to Zacherley. Their presence each and every Saturday night was a welcome sense of comfort, at least for genre lovers who had nothing better to do with their time. There wasn't anything special about their comedic bits or cut-ins; it was their dependable presence on impressionable minds.
One of the best examples of television horror (and comedy!) is HBO's Tales from the Crypt, the darkly humorous series that has a decaying corpse as its host (the Crypt Keeper). In season 1 of the TV show, which is now available on DVD, we're given six episodes of varying degrees of horror and black comedy. Experiencing them is fun, but catching all the celebrity cameos is even more fun. It seems that every character actor in the early 1990s was included on the show. The series plays like a darker version of The Twilight Zone, where characters populate a universe that seems slightly off.
Walter Hill directed the inaugural episode, "The Man Who Was Death," starring William Sadler as an executioner who loves to flip the switch. It's a strong entry point into the series, mostly because it feels both odd and unsettling, hallmarks of the overall TV show. Tales from the Crypt definitely achieved a unique style and atmosphere (does any horror fan not know how to recreate the Crypt Keeper's cackling laugh?).
Other episodes include "And All Through the House" about a murderous Santa Claus, "Dig that Cat … He's Real Gone" starring Joe Pantoliano as a circus performer with nine lives, "Only Sin Deep" with Lea Thompson as a prostitute and "Collection Completed," a gruesome tale about taxidermy. The highlight of the two-disc DVD set is "Love Come Hack to Me," a warped tale of love and revenge starring Amanda Plummer.
The series featured several installments from top-notch directors, and season 1 is no exception. Robert Zemeckis directed "And All Through the House" and Richard Donner helmed "Dig that Cat … He's Real Gone." Both men served as executive producers, along with David Giler, Walter Hill and Joel Silver.
Running only six episodes for the first season, audience members were given only a few morsels of what the Crypt Keeper had in store. It took a few more years to realize the full potential of Tales from the Crypt.
By John Soltes / Publisher / John@HollywoodSoapbox.com
Tales from the Crypt: Season 1

Available on DVD

2 discs

Special features include all-new introduction by the Crypt Keeper, the documentary Tales from the Crypt: From Comic Books to Television and Crypt Keeper's History of Season One