'THE VAMPIRE DIARIES' UPDATE: The Salvatores are like characters from 'True Blood'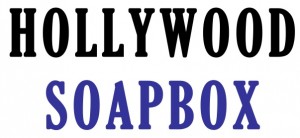 SPOILER ALERT!
It has finally happened.
After 63 episodes of waiting, Elena Gilbert (Nina Dobrev) finally has given in and shared her first true kiss with Damon Salvatore (Ian Somerhalder). But will Elena's feelings for Damon triumph over the feelings she has for the other Salvatore brother, Stefan (Paul Wesley)? Which Salvatore will she choose?
Does this scenario sound familiar? Those who follow the hit HBO series True Blood can definitely see a similarity between both shows. Bill Compton and Stefan Salvatore are both the nice vampire trying to adapt to the human world. They both spark relationships with a certain girl and end up falling in love. But eventually a dark hidden past is revealed and begins to jeopardize the relationship.
Next you've got Eric Northman and Damon Salvatore, the evil and sadistic vampires who only have egotistical intentions and will stop at nothing to satisfy their hunger. But they begin to become interested in the girl that is spoken for by the good vampire. Interest grows into desire. Desire grows into love. The evil vampire begins to show a lighter side that attracts the attention of the girl. The girl secretly develops feelings for the evil vampire and eventually gives in. Now she needs to make a decision.
Who will Elena choose?  Will it be her first true love, Stefan? Will it be her new found love, Damon? Will Elena follow the footsteps of Sookie Stackhouse and give up both vampires?
Tune in for the next Vampire Diaries to find out.
P.S. True Blood's season 5 premiere is June 10.
By Marie Amelia / TV Columnist / Marie@HollywoodSoapbox.com