Las Vegas: Get lost in Treasure Island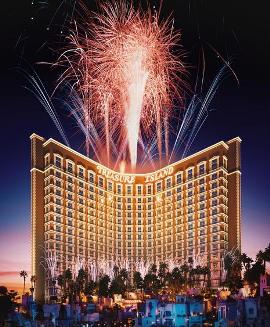 We have not seen everything or stayed everywhere; we will only offer our opinion on those features we have experienced. We are much more interested in educating our readers on their options.
Like our choices? Hate our choices? Leave your thoughts in the comment field below.
Treasure Island

Address: 3300 Las Vegas Blvd. South, Phone: 702-894-7111, Web site: www.treasureisland.com, Loyalty program: TI Players Club (click here for more information).
Quick facts
Treasure Island, rechristened TI, was built in 1993 for $450 million, under the direction of Steve Wynn. A longtime tent-pole property for MGM, the property was sold in 2008 and stands as one of the few Vegas resorts not owned by the Big Lion or Caesars. It features nearly 2,900 guest rooms with 220 suites.
Entertainment & Nightlife
Treasure Island is home to the first Cirque du Soleil production to ever open in Las Vegas: Mystère. The show is a wild extravaganza that features death-defying acrobatics and beautiful theatricality. It may be nearly two decades old, but this one is still worth the price of admission. Plus, because it has been on the Strip for so long, discounts are almost always available. The night we saw the show, we coupled our ticket with a pass to the TI buffet (see review below) and saved some extra dough for the roulette tables.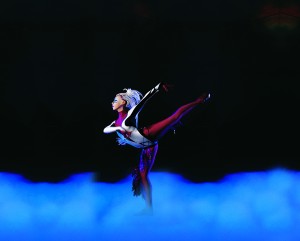 Regularly priced tickets begin at $69, but you'd be a fool to pay face value for this production (although it's certainly worth the asking price). Click here for more information on discounts. Shows run nightly at 7 p.m. and 9:30 p.m. from Saturday through Wednesday. Unlike most attractions in Sin City, Mystère is perfect for the whole family.
Dining

In addition to some restaurants, Treasure Island also features one of the Strip's best buffets. For dinner, the smorgasbord of food includes American, BBQ, Italian, Chinese and Japanese offerings. Sushi is available (a must nowadays), and the desserts are scrumptious. When the crowds aren't hopping at the buffet, a few of the dishes sit for too long, waiting for someone to stir them, but that's a minor critique. For $26.95, the dinner buffet is a good deal. Breakfast ($16.95) and lunch ($18.95) are also available.
Atmosphere
Of the many casino-resorts on the Strip, TI is fairly accommodating to families. With the Cirque du Soleil show and reasonably priced restaurants, kids and teenagers will find some entertainment offerings.
Location
Although Treasure Island is located on the Strip, the resort is not in the most ideal location. Except for the nearby Mirage and Wynn properties, everything else is a far walking distance. The northern section of the Strip can't compare to the central or southern sections. Treasure Island feels like it's right on the dividing line between the good stuff and vast nothingness.
Gambling Options

The casino, featuring 90,000 square feet of gaming area, is pretty standard with reasonably priced table minimums. Be sure to sign up for the loyalty program; there's usually a worthwhile deal going on that will give first-time players a few slot dollars.
Room & Pool Options

Although we haven't stayed here, there is a ton of rooming options at Treasure Island, with many mid-size and luxury suites available. The penthouse suite, featuring 1,800 square feet, seems to be the best of the best. With two bedrooms, 2.5 baths and a whirlpool tub, it could be a perfect option for honeymooning couples or splurging families.
Treasure Island features one tropical pool area.
Shopping, Spas & Salons
There aren't too many shopping options at Treasure Island; however, the resort is connected by a pedestrian bridge to the Fashion Show, a mega-luxury mall featuring some great designer stores.
The Oleksandra Spa & Salon is open daily from 9 a.m. to 7 p.m. Prices begin in the $72 range.
By John Soltes / Publisher / John@HollywoodSoapbox.com
Please note: All of this information is subject to change. This is Las Vegas, after all. Restaurants, lounges, attractions and shows open and close almost every single day. Be sure to check official Web sites and call the resort for details.
Revised