The Official Star Trek Convention comes to Nashville, July 29-31
Star Trek fans living in the Nashville area should get ready for some fun.
This weekend, from Friday, July 29 through Sunday, July 31, Creation Entertainment will host the Official Star Trek Convention at the Gaylord Opryland Resort. The three-day event promises to be a rollicking good time for fans of Gene Rodenberry's baby. Expect to meet and greet several Star Trek celebrities, including William Shatner, plus enjoy a whole host of themed events.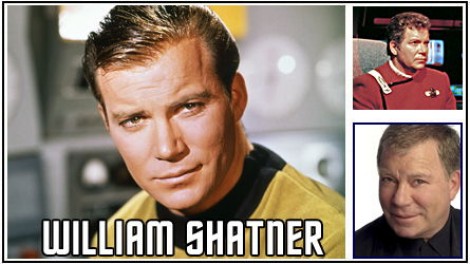 The recently released schedule includes Friday appearances by Connor Trinneer from Star Trek: Enterprise plus the female Klingons, B'Etor (Gwynyth Walsh) and Lursa (Barbara March). Saturday will see Q&A sessions with several Star Trek: Deep Space Nine favorites, including Max Grodenchik (Rom), Jeffrey Combs (Weyoun), Casey Biggs (Damar) and Vaughn Armstrong (Seskai). Also stopping by will be Ethan Phillips, aka Neelix from Star Trek: Voyager.
All five of Saturday's guests will reunite to close out the day with a hilarious performance of the Star Trek Rat Pack. The hour-long concert was a highlight of the recent Boston-area convention; so don't miss this one. Expect to hear riffs on old standards, all set to hilarious Star Trek lyrics (many of which were written by the talented Grodenchik).
Sunday is the big day: Shatner will stop by (you might have heard of him and his character, Capt. James T. Kirk?), as well Klingon favorites, Martok (J.G. Hertzler) and Gowron (Robert O'Reilly).
Besides the guests, there will be discussions on Star Trek's 45th anniversary (thanks to Roddenberry's former assistant, Richard Arnold), a costume parade, trivia contest, movie pitch session and character make-up workshop with John Paladin. For the make-up session, one volunteer will become a Klingon right before the audience's eyes. Get those cameras ready.
A few tips before you go:
• Creation Entertainment never oversells its conventions, so you are guaranteed a seat in the main auditorium. Crowds are typically manageable, but it's a good thing to arrive early. Buy your autograph tickets and photo ops as early as possible. Creation's staff lines people up according to their weekend pass (Gold people first, followed by Preferred, and so on).
• Bring extra money.
• Bring extra, extra money (remember there is a vendors room).
• Gold packages run $299, and they are the best deal if you are interested in scoring an autograph from most of the celebrities. The package also includes admission to the Rat Pack performance, plus a special cocktail party on Friday night. Preferred weekend packages run $179, while general admission costs anywhere from $20 to $50 per day.
• Don't miss the Rat Pack performance on Saturday night; it's one of the best offerings at the convention.
• Photo ops can be pricey at Creation event, but Nashville's convention is reasonable. Many of the celebrities are only charging $30. Also, consider a group shot, not only to save money, but also for a better memento.
• Each day of the Official Star Trek Convnetion will feature a no-minimum-bid auction. These are always a great deal of fun, and those willing to part with their money, will find unbelievable bargains.
• The Gaylord Opryland Resort is located at 2800 Opryland Drive in Nashville.
• Click here for more information.
• Going to the convention? Be sure to post your comments on the three-day event in our Official Star Trek Convention forum. Click here.
By John Soltes / Publisher / John@HollywoodSoapbox.com