'TRUE BLOOD' RECAP: Season Four, Episode Two
Review of "You Smell Like Dinner" (04:02)
Eric Northam (Alexander Skarsgård) has now laid down the law and revealed to us how serious he feels about Sookie Stackhouse (Anna Paquin). One of the very few ways you can control a vampire (uninviting them from your home) has now been taken out of Sookie's hands. Eric is able to come and go as he pleases to visit Sookie in her house, or should I say his house.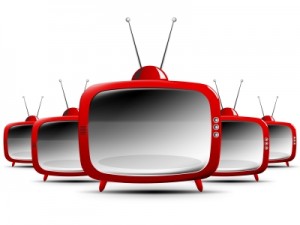 We are finally seeing the other side of Eric. In the first season, I never would have guessed that Eric would eventually have feelings for a human, but that has all changed. What more will Eric reveal this season? Has he changed for good?
Jason Stackhouse (Ryan Kwanten), who came to trust and love the locals of Hotshot, has been deceived. He reunites with were-panthers Crystal Norris (Lindsay Pulsipher) and Felton Norris (James Harvey Ward), who both come up with an idea to make Jason a true cititzen of Hotshot. Ouch!
Bill Compton (Stephen Moyer) is no longer the vampire we came to know and love. After the sudden death of Sophie-Anne Leclerq (Evan Rachel Wood), Bill has now taken her place as the regal head of Louisiana. After a short visit with his majesty, Sookie realizes that the vampire she once loved is gone and has moved on to the dark side. Has the old Bill hit the road for good? Is there any chance for Bill and Sookie to be together again?
Arlene Fowler (Carrie Preston) still thinks she has a killer baby on her hands, while Sam Merlotte (Sam Trammell) makes minor amends with his brother, Tommy Mickens (Marshall Allman), and finds a love interest in Luna (Janina Gavankar). Hoyt Fortenberry (Jim Parrack) and Jessica Hamby (Deborah Ann Woll) are on the brink of calling it quits. Tara Thornton (Rutina Wesley), newly arrived from New Orleans, heads with her cousin, Lafayette Reynolds (Nelsan Ellis), and Jesus Velasquez (Kevin Alejandro) to the witch's coven overseen by Marnie (Fiona Shaw). But the vampires have a real problem with any witches in the area trying to control the dead.
It looks like a showdown between Marnie and the vamps is imminent, and Bon Temps continues to bubble over with violence, lust and blood. "I want to to bad things with you."
By Marie Amelia / TV Columnist / Marie@HollywoodSoapbox.com
True Blood

HBO, Sundays at 9 p.m.

Created by Alan Ball, based on the books by Charlaine Harris

Starring Anna Paquin, Stephen Moyer, Sam Trammell, Ryan Kwanten, Rutina Wesley, Chris Bauer, Nelsan Ellis, Jim Parrack, Carrie Preston, Alexander Skarsgård, Todd Lowe, Fiona Shaw, Deborah Ann Woll and Kristin Bauer

Bubble score: 3.5 out of 4

Click here to purchase True Blood Season One on DVD.

Click here to purchase True Blood Season Two on DVD.

Click here to purchase True Blood Season Three on DVD.

Click here for more information on True Blood.