REVIEW: 'John Carpenter's The Ward' captures little of Carpenter's skills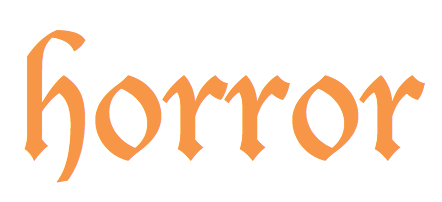 John Carpenter's The Ward is one of those movies that seems to have great potential but largely squanders any chance it has to scare and entertain the viewer. Set in a 1960s psychiatric hospital, the horror film is a classic ghost tale that tries to explain what goes bump in the night. On its path to discovering what's going on at the North Bend Psychiatric Hospital, the audience is forgotten about and, in some ways, left disengaged with the material.
Amber Heard plays Kristen, the patient who becomes the main focus of The Ward. She can't remember anything about her life before arriving at the hospital, and she has many questions about previous women at the facility who have gone missing. Surrounding her is a group of patients who offer intermittent help in her quest to find the truth. Among the supporting cast are Extant's Mamie Gummer, The Flash's Danielle Panabaker, Laura-Leigh, Mika Boorem and Lyndsy Fonseca. Jared Harris plays Dr. Gerald Stringer, a role that is a paint-by-numbers creation.
Much of the plot is steeped in the eerie surroundings of the hospital, and Carpenter, a horror master, is able to achieve a certain level of dread and foreboding gloom in the environment. He gets a lot of mileage out of these dark hallways and creepy medical rooms. Where the film trips up is in the script by Michael Rasmussen and Shawn Rasmussen. The plot developments are somewhat cliche, and the cast of characters seem too manufactured to further the plot. There's not much reality in the conversations by the patients and doctor; everything serves the purpose of scaring the audience, and that means The Ward loses authenticity.
The acting is decent and perhaps too good for a movie of this caliber. Heard is the best because she has the most material to work with. Kristen is a character that the audience roots for, hoping upon hope that she survives and finds the answers she needs. The other patients receive only glancing back stories, and this keeps them at a distance. With a relatively short running time, depth is largely lacking.
The Ward follows a string of movies from Carpenter that have failed to achieve the same success as his seminal horror films, Halloween and The Thing, and the action movie, Escape from New York. Whether this drop in excellence is due to budgetary restrictions or poor source material, The Ward will not stand as a Carpenter classic. The movie has its moments — those few scenes where that horror factor is amped up, and the audience members find themselves engaged with the material and involved in the narrative. However, they are too few and far between to make this anything but an exercise in unrealized-potential filmmaking.
By John Soltes / Publisher / John@HollywoodSoapbox.com
John Carpenter's The Ward
Directed by John Carpenter
Written by Michael Rasmussen and Shawn Rasmussen
Starring Amber Heard, Mamie Gummer, Danielle Panabaker, Lyndsy Fonseca, Laura-Leigh, Mika Boorem, Jared Harris and Sali Sayler
Running time: 90 minutes
Rated R for violence and disturbing images
Rating: