'Rust and Bone' is a brilliant modern romance with towering performances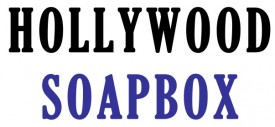 Jacques Audiard's Rust and Bone is an exceptionally well-crafted and affecting drama featuring touching performances from Marion Cotillard (Oscar winner for La Vie En Rose) and Matthias Schoenaerts. They play Stéphanie and Ali, two lost souls who are brought together by luck and circumstance. Their budding relationship, which evolves throughout the film, feels organic and absolutely believable; these are two people caught in each other's orbit, unable to find someone or something better in life.
Ali finds himself in a waking parental nightmare. He's homeless and broke, and now in sole custody of his son, Sam (Armand Verdure). Deciding to lean on his sister (Corrine Masiero) for some support and a roof over their heads, Ali moves with Sam to the southern city of Antibes. It's there that Ali meets Stéphanie, a trainer of orca whales at a local theme park. At first they are brought together by luck, but eventually they become linked by necessity. Stéphanie suffers a horrible injury at work, leaving her with no legs and a difficult life moving forward. She's depressed and wanting to give up. Ali is there to help, fulfilling his responsibility in life and offering a saving grace.
For the uninitiated cinephile, Rust and Bone may seem terribly depressing. Issues of homelessness and amputation don't exactly scream rom-com, but Audiard's film is far more pure than the vast majority of romances being pumped out of Hollywood. The main reason is because Audiard and Thomas Bidegain's script, based on Craig Davidson's story, is smart and based on realistic conversations. When Ali and Stéphanie have nothing to say, they don't say anything. When they need encouragement, they seek each other out. Their relationship drops all of the formalities of boy-meets-girl romances. There's not a cliche throughout the entire duration of Rust and Bone.
Cotillard's performance is nuanced and heartbreaking. The accident haunts her, and she constantly ruminates about her professional life with the orcas. Some of these scenes of deep contemplation provide Rust and Bone with their most effective scenes. Schoenaerts matches her skills with perfect bravery and hurt; he's a struggling father who often makes poor choices. He's trying his best, but failure seems to hover over his head like a dark cloud. Schoenaerts, who should become more familiar to American audiences, is as good as Cotillard.
There needs to be more films like Rust and Bone. Quality filmmaking of this caliber is rare, and when it does come around, it almost always feels like a revelation. It's encouraging to know that there are actors and filmmakers who still focus on plot and characterization, who rely on realistic relationships (despite unbelievably trying circumstances). Rust and Bone is one of the strongest dramas of the past 10 years.
By John Soltes / Publisher / John@HollywoodSoapbox.com
Rust and Bone

In French with English subtitles

Directed by Jacques Audiard

Written by Audiard and Tomas Bidegain; based on a story by Craig Davidson

Starring Marion Cotillard, Matthias Schoenaerts, Corrine Masiero and Armand Verdure

Running time: 120 minutes

Rated R for strong sexual content, brief graphic nudity, some violence and language

Rating: