In defense of 'Metal Hurlant Chronicles' on Syfy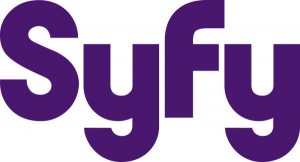 Metal Hurlant Chronicles, the recently wrapped anthology series on Syfy, is an easy target for critics. The writing is so-so, the acting is spotty and the special effects are questionable. With little connecting each episode to the next, the 12 tales that comprise the first and second season (which Syfy ran together) seem destined for forgetfulness and an obligatory change of the channel.
But hold on. Wait a minute.
The anthology series, based on the popular Heavy Metal / Metal Hurlant comics, somehow achieves a deserved watchability. Its strength can be found in its simplicity. Each 25-minute episode never bites off more than it can chew. There are few characters, one or two surprises and a single story arc. Taken together, Guillaume Lubrano's series sets the bar low and every now and again is able to overcome its cliches.
Having seen 10 of the 12 available episodes, here are some thoughts on the story lines. This being an anthology series, with almost no connection between plots, a viewer can jump in and jump out wherever or whenever he or she sees fit.
"King's Crown" is the season-one opener, and it feels like a bad remake of 300. At the center of the story is a duel between potential heirs to a mystical throne. One OK element is the depiction of the gluttonous king as he watches his throne fall into dispute.
"Shelter Me" is one of the best episodes. This one feels like an episode of The Twilight Zone. Starring James Marsters and Michelle Ryan, the two-hander follows an unlikely couple trying to survive the apocalypse. This one is a season-one highlight.
Joe Flanigan's guest-starring role in "Master of Destiny" is largely wasted, but Rutger Hauer is able to save "Pledge of Anya," a creepy tale of historical fiction.
"Whiskey in the Jar," the one western tale in the anthology, is clever and features a surprising plot. Skip "Lord Khondor," but give a first chance to "Second Chance". "Second Son" may be the worst, but "Back to Reality" is definitely the best. This fantasy-vs.-reality story is easily the most thoughtful and provocative 25 minutes of the series.
Metal Hurlant Chronicles has had a lot of metal hurled its way (see what I did there), but the anthology is mostly harmless and passes the time. I'll take a third season, please.
By John Soltes / Publisher / John@HollywoodSoapbox.com
Click here for more information on Metal Hurlant Chronicles.