NJ's Chiller Theatre prepares for April show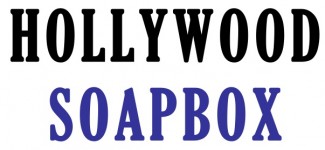 Chiller Theatre, the biannual festival of movie and TV stars, will set up shop once again at the Sheraton Parisppany in Parsippany, N.J. The new hotel offers more space for the hundreds of fans who turn out for autographs, photo ops and merchandise.
The spring event will feature several unique names from the world of Hollywood, television and horror.
Akira Takarada, star of the original Godzilla, will make an ultra-rare appearance, so classic monster movie fans should be happy. Ricou Browning, the original creature from Creature from the Black Lagoon, will also stop by. Raging Bull fans can also snag scribbles from William Forsythe, Cathy Moriarty and even Jake Lamotta. Indiana Jones fans will have Karen Allen in attendance, while Monkees fans can meet Micky Dolenz and Peter Tork.
Although sometimes it's tough to find horror actors anymore at Chiller Theatre, the April show has a few. Udo Kier, star of Suspiria and Blood for Dracula, will be on hand, plus Night of the Living Dead's Judith O'Dea. Patricia Quinn, Nell Campbell and Barry Bostwick will have a mini Rocky Horror Picture Show reunion.
For music fans, Debbie Gibson, Kane Roberts and Handsome Dick Manitoba will sign autographs (maybe even perform, who knows).
The convention will take place April 26-28. Admission is $20 in advance or $25 at the door. Expect long lines.
By John Soltes / Publisher / John@HollywoodSoapbox.com