INTERVIEW: Dr. Pol on how COVID-19 has impacted his clinic
Photo: Dr. Jan Pol is the star of The Incredible Dr. Pol, and this new season he struggles with running a clinic during a global pandemic. Photo courtesy of Dr. Pol / Provided by Core PR with permission.
---
Dr. Jan Pol, better known simply as Dr. Pol, is the star of the hit Nat Geo Wild reality series The Incredible Dr. Pol, and he shows no signs of slowing down. Pol's veterinary practice is located in Michigan, and for the past decade his adventures have been the subject of the successful series. New episodes of the show kick off Saturday, Jan. 2 at 9 p.m. on the network, and audience members can expect a lot of change at the clinic.
"We had a COVID outbreak at the clinic here," Pol said in a recent phone interview. "We had four people that came down with it, but everybody got through it very good. We are back working, curbside veterinary medicine, except we had about 6 inches of snow last night, so we have a lot of fun here."
For routine cases, like vaccinations, Pol said his team will bring the animal from the curbside car and leave their owners waiting outside. This has become standard practice for many veterinarians. If the animal is sick and requires advanced treatment, then the owner can accompany their pet (sometimes several decisions need to be made on the prescribed course of treatment). "People just accept it like that because they trust us," he said. "Everything will be fine."
During these winter months — and a Michigan winter can be quite cold — Pol and his team members often see pneumonia in large animals that enjoy spending time outside. The smaller animals that stay in the warmth of the indoors typically don't turn up at the clinic with pneumonia.
"The worst I've seen, many years ago when the winters were a little bit worse, were fat steers actually froze their hide," he said. "These animals are walking with 2-3 inches of snow on their back, and it never melted. When we looked at it, the hide underneath was frozen solid. That's the worst I've ever seen in the winter. Normally you see pneumonia. These animals can stand the Michigan winters very well. They grow more hair than I ever had."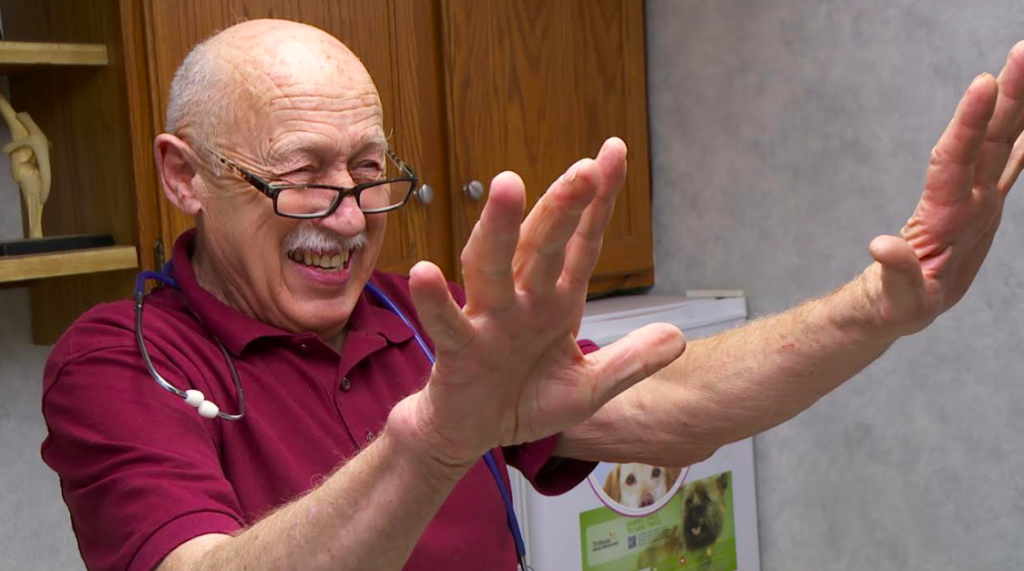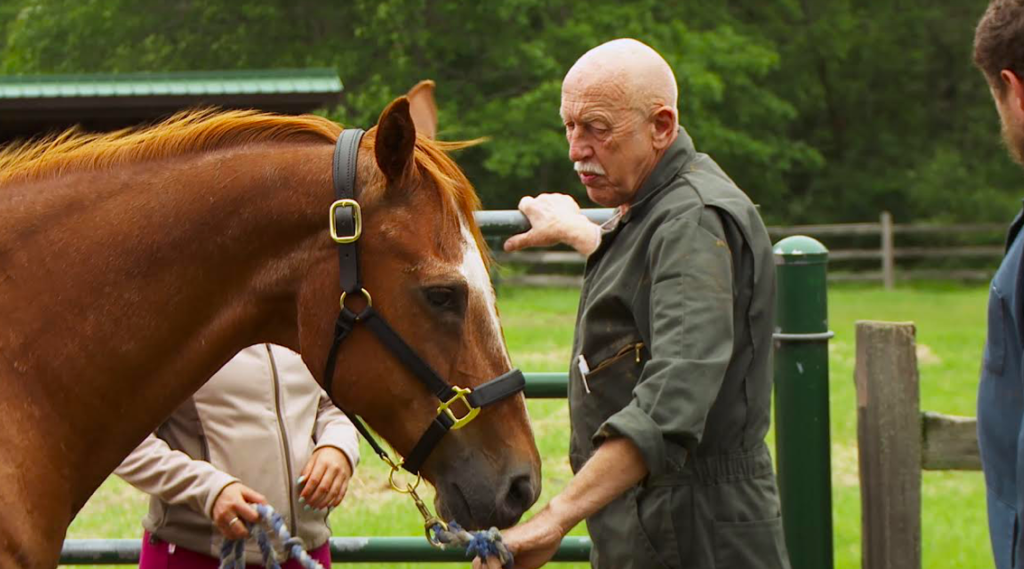 Pol counts himself as a lover of the changes in weather, so he doesn't have a problem making a house call or farm call when the temperatures are in the single digits. One part of the job during the cold months that he's grateful about is the lack of parasites. Fleas can live indoors, but outside the house, he doesn't see too many on his clients.
"The only thing that we see in the wintertime is bad on animals is lice," Pol said. "I don't know what it is, but in the wintertime we see a lot of lice on large animals. You have to really take care of them because I have seen [the pets] die from them."
Ticks, which are a nuisance during warmer months, have spread into Michigan. When Pol first opened up his clinic, he didn't see the small, disease-carrying parasites on a regular basis. In fact, he remembers his southern neighbors and all of the problems they had with ticks during the summer. Then, the arachnids traveled north, and they are now a problem in Michigan.
"Oh yeah they came," he said. "Right now they are here just as much as any place else. Yes, we really have to watch out for them, vaccinate for the diseases that they carry, and I think part of the problem is Michigan has such a large, large deer population. It's unbelievable how many deer there are here."
In the past, Pol has thought about retirement, and he has also faced some criticism and professional complaints. Previously, he even opened up to Hollywood Soapbox about one day hanging up the stethoscope for the last time, but in 2021, he has no plans of slowing down. The reason, he said, is because of the dedicated viewers of The Incredible Dr. Pol.
"This morning we got a letter again from a family, and the lady said she has depression and anxiety," Pol said. "She says, 'If I get bad, I turn your show on, and I find that it makes me feel better.' … When I get these letters from fans, how can I say no? … We do the work. We try to do the best we can."
On previous seasons, Pol and his team — including his son, Charles Pol, who is a producer on the show — would know when they were being filmed. Now, because of COVID-19, Nat Geo Wild has taken a completely different approach.
"With this COVID, it was terrible," he said. "Now it is with remote cameras. We have these remote cameras through the whole clinic. There are two exam rooms that have three or four cameras in there. … Before that, we knew exactly when we were being filmed."
For the new year, Pol encourages pet owners and viewers of the series to consider more exercise with their pets. He believes that most animals do not receive enough fun time outside, even in the wintertime.
"If you run through the snow with the dog and play with them, they don't mind it, especially the young ones because they need their exercise," Pol said. "It's good for people, too. If they come back in the house, wipe their feet. If they are in a city, and the sidewalk has salt on it, make sure you wipe that off and wash it off and dry their feet, but otherwise they don't mind running through the snow as long as they are just going. There's enough circulation that their feet don't freeze."
The veterinarian also has a new year's resolution for himself: "Just keep going. This is what I like about my job. Every day is different than the next. Just do the best I can and help as many animals."
By John Soltes / Publisher / John@HollywoodSoapbox.com
The Incredible Dr. Pol returns to Nat Geo Wild Saturday, Jan. 2 at 9 p.m. Click here for more information on the show. Click here for more information on Dr. Pol. Revised.