Saturday Nightmares to showcase 'The Sentinel,' 'Dracula,' 'Carnival of Souls'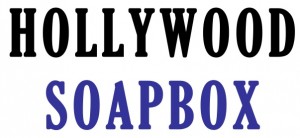 Saturday Nightmares, a company that previously hosted horror conventions in New Jersey, plans a Halloween weekend of film screenings at the Landmark Loew's Theatre in Jersey City.
On the bill for Friday, Oct. 26 is an 8 p.m. double feature of William Castle's Homicidal and Carnival of Souls, one of the best cult horror classics. For Saturday, Oct. 27, there are several genre favorites, including Murders in the Rue Morgue, Dracula, The Horror of Dracula and The Sentinel. Saturday's events begin at 6 p.m., and tickets are sold at the door. Details on pricing have still not been announced.
Landmark Loew's Theatre is located next to the Journal Square PATH.
Click here for more information.
By John Soltes / Publisher / John@HollywoodSoapbox.com