INTERVIEW: Tony winner Lena Hall is 'Obsessed'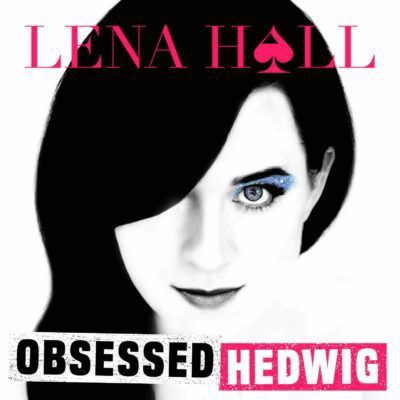 Tony winner Lena Hall, who so memorably appeared in Broadway's Hedwig and the Angry Inch, has created a unique and expansive recording project for 2018. She recently premiered Lena Hall Obsessed on SKB Records, which will see the talented singer releasing a series of monthly EPs over the course of 2018. The music will be selected from Hall's obsessions, meaning the bands and singers she admires most.
Her first one, Obsessed: Hedwig and the Angry Inch, started the project off on a strong note. That EP features her renditions of "Tear Me Down," "The Origin of Love," "Sugar Daddy," "Wicked Little Town," "The Long Grift" and "Midnight Radio."
Throughout 2018, Hall has plans of releasing 54 songs, many of them with a new music video. Her colleagues on this journey are Justin Craig on guitar and keyboards; Matt Duncan on bass, keyboards and saxophone; and Brian Fishler on drums and percussion.
Recently, Hall exchanged emails with Hollywood Soapbox about the new project. Questions and answers have been slightly edited for style.
Where did the idea for Obsessed come from?
It actually all started with a one night only show I did with Michael C. Hall at the Café Carlyle. I have been obsessed with Radiohead since I first heard OK Computer back in high school and saw the music video for 'Paranoid Android' on MTV in the basement of my childhood home.
Michael is a huge fan as well, and we decided to do a show solely dedicated to them. I suggested we call it Obsessed — Radiohead. The show was a success, and I wanted to make the Obsessed concept a concert series at the Carlyle. But scheduling didn't work out. A year later I had an idea to release an acoustic cover song video series called Stripped to see if I could keep my fans happy with content and also connect with my fans around the world who couldn't make it to my concerts in New York. I also wanted to keep the Obsessed idea going with albums and concerts as often as I could.
Kurt Deutsch from Ghostlight/Shkboom heard about it and approached me about the idea. In a meeting with Kevin Gore, Kurt and myself, Kevin had asked why I didn't do the Stripped series for the whole year, and so we decided to combine the two ideas and do an artist a month, an EP a month and a video a week for an entire year! So here we are.
How did you settle on 54 songs?
It was meant to be only 52 songs, one song per week for the year, but we thought it would be nice to launch the series with a couple extra songs to get things going. Start with a BANG!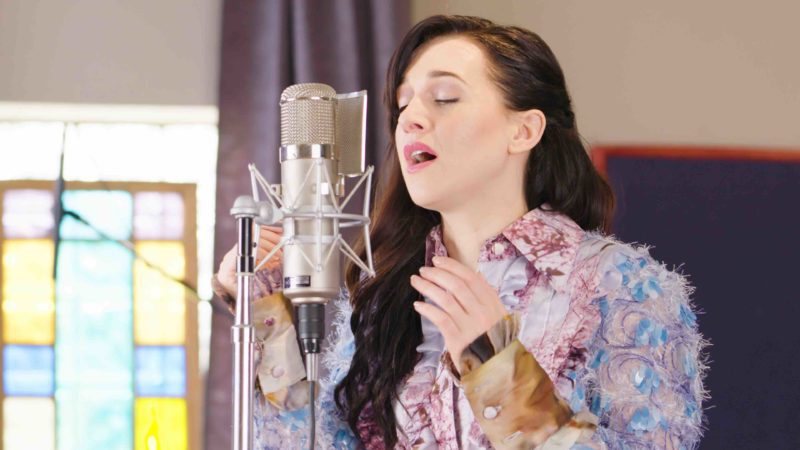 Audiences still love your performance in Hedwig and the Angry Inch, and you start the series with music from the show. What is about the musical you love so much?
Hedwig and the Angry Inch changed my life in many ways, even back when I saw the Jane Street production in 1999. It showed me that musicals can be something other then what I had known at the time. The most rock 'n' roll musicals I had been exposed to back then was Jesus Christ Superstar, Hair and Rent, which are all incredible shows but still didn't connect with me in the same way that Hedwig did.
Hedwig is the perfect example of bringing punk, glam, classic and alt rock and combining it with the storytelling lyrics of musical theatre into one incredibly moving piece of art. I considered myself a misfit and a strange rock 'n' roller, and it made me feel like I had a place in this world and not alone.
Could you offer some thoughts on the musicians who are helping you bring this project to life?
Justin Craig is my rock on this project! He and I did Hedwig together, and we started teaming up on outside projects after we did the Carlyle show with Michael C. Hall. Since then, he has become my go to musician and music producer. Not only is he an incredibly talented multi-instrumentalist, but he is also up for just about anything that I throw at him! If every singer has to have that one guitarist to complete them then Justin is my other half! He is the Perry to my Tyler, the Richards to my Jagger, the Page to my Plant, the Greenwood to my Yorke!
Matt Duncan and I met on Hedwig, as well. I call him SPACE MATT because in the show they dyed his hair seafood green. He is an exceptional bassist and multi-instrumentalist. He is also a singer-songwriter with many albums out, and his music is really good!
Brian Fishler, the drummer, is a jazz drummer from San Francisco and just so happens to be my brother-in-law. He has collaborated with me on many projects before, and he is my go to for the stripped-down vibe. He is always on board for whatever I throw at him, and it's nice to have family close by.
What's your first love: Broadway, music, TV, film?
I get asked this question a lot in different ways. To be totally honest, my first love is ballet. I grew up in a ballet family dancing in the living room while my parents watched. Expressing my emotions through dance was the first way [I] learned how to communicate. From there I learned to express myself with classical piano, then singing, then acting. I love it all because it all stems from expressing myself through my body.
By John Soltes / Publisher / John@HollywoodSoapbox.com
Lena Hall Obsessed is out on now on SKB Records and will continue with new releases throughout 2018. Click here for more information.