INTERVIEW: Brooklyn Music School to honor MLK with 'Spirit of Hope'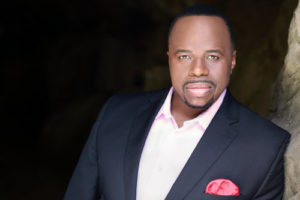 This weekend, the nation will remember the contributions of the Rev. Martin Luther King Jr., the celebrated civil rights activist whose influence is still felt in 2018. The Brooklyn Music School has crafted an original program called Spirit of Hope to honor King's legacy with words and music. The presentation will take place Saturday, Jan. 13 at 5 p.m.
At the center of the event is Lester Lynch, renowned baritone singer and member of the advisory board of the Brooklyn Music School. Lynch will present selections from his recent recording, On My Journey Now: Spirituals & Hymns. Faculty and students from the school will also offer performances at the 16th annual tribute.
Lynch is a well-recognized opera star who has recently played Lescaut in Manon Lescaut, Crown in Porgy and Bess and Amonasro in Aida. He has graced the stages of the Opéra de Montréal, Pittsburgh Opera, San Francisco Opera and Lyric Opera of Chicago. He'll next be seen at the Welsh National Opera in Wales, Bergen National Opera in Norway and Warsaw National Opera in Poland.
Recently, Hollywood Soapbox exchanged emails with Lynch about his upcoming tribute to King. Questions and answers have been slightly edited for style.
What inspired you to record On My Journey Now: Spirituals & Hymns?
I have always loved the spiritual! Those songs are a part of my soul and DNA. They are part of American classical folk song, and if I needed another reason, the songs are so beautiful!
Honoring Dr. King's legacy is important. Why are you inspired to celebrate this leader and his legacy?
This great man and leader paved the way for us all — but, especially for an African-AMERICAN MAN. He is the mentor I never met. He is the counselor I never had the chance to sit with. I work to honor him daily!
The program is titled Spirit of Hope. Do you find there's a lot of hope in today's world?
Oh, yes, we have hope! It is all around us, even if CNN, FOX and MSNBC tell a different story, even when we have a despot in the White House. There is always still hope, and we must hold unto that hope in a steadfast manner. There are many people doing good works. [One] such group is the group named Sing for Hope located right here in NYC. They do great work around the country. They are the voice of hope. Furthermore, if we believe in the words of Dr. Martin Luther King, we know we must hold on to hope!
Is there a baritone role you are yearning to play in the future?
No, after 25 years on the stage, I have sung all of my favorite roles, but I never get tired of them. I would love to continue repeating again: Macbeth, Scarpia, Iago, Simon Boccanegra, Don Carlos from Ernani, Doktor Faust and Matthis der Maler. I love these characters; they are like old friends!
When did you realize you would become a professional singer?
After I won the Met competition in 1996, went to Italy that same year for my La Scala debut, that's when I knew.
By John Soltes / Publisher / John@HollywoodSoapbox.com
Lester Lynch will present Spirit of Hope Saturday, Jan. 13 at the Brooklyn Music School. Click here for more information and tickets.