INTERVIEW: Welcome Twisted Pine to the United States of Americana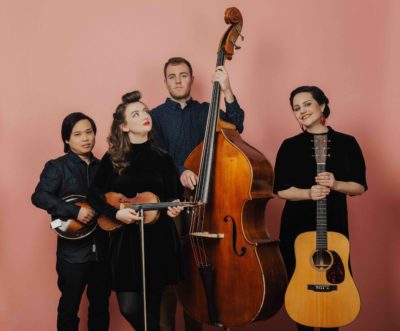 Twisted Pine, an Americana band from Boston, are bringing their unique bluegrass sounds to audience members around the country. Along the way, they will co-headline a concert Saturday, Jan. 13 at New York City's Union Hall with Honeysuckle. At the gig, fans can expect to hear tracks off the band's self-titled debut, which came out in 2017.
Twisted Pine consists of guitarist Rachel Sumner, fiddler Kathleen Parks, mandolinist Dan Bui and bassist Chris Sartori. Sumner and Parks share vocal duties for the quartet. They first met at Berklee College of Music and began playing summer festivals; they even took home honors at Massachusetts Museum of Contemporary Art's FreshGrass Bluegrass Festival and Thomas Point Beach Bluegrass Special.
When they transitioned from eclectic covers to more original music, Twisted Pine began thinking about a recording project. That's when 2017's self-titled debut came about. Since then, the band has traveled the United States promoting the new songs, including the single "Bound to Do It Right," which has a wonderful music video with a do-it-yourself vibe.
Recently, Hollywood Soapbox exchanged emails with the band members. They collectively answered. Questions and answers have been slightly edited for style.
How would you define Twisted Pine's sound?
Bill Monroe goes to a party at Bill Withers' house, and Billy Joel is DJing (and Elton John is probably serving the drinks).
What can your fans expect from the concert on Jan. 13?
We are in love with Honeysuckle (who are splitting the bill with us), so probably some kind of collaboration between the two bands!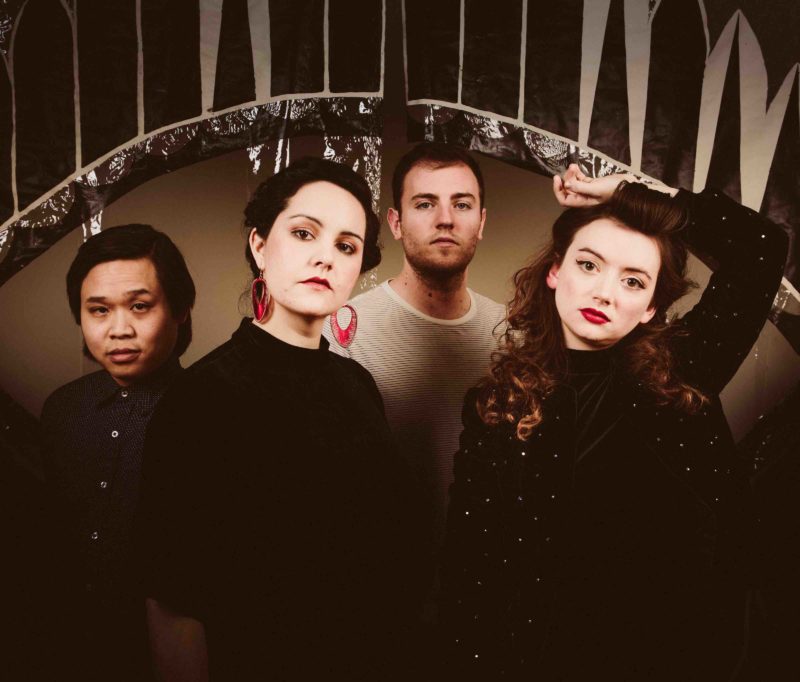 What inspired you to create your self-titled debut album last year?
We finally started writing more original material. At some point we were like, 'Hey, this stuffs pretty good. … Let's make an album.' We've had a long relationship with Signature Sounds (now our record label). They were super supportive throughout the whole process, and we were stoked when they said they would put it out!
Who do you count as some of your inspirations in Americana and bluegrass?
The Americana scene is awesome right now! We're inspired by so many of our peers, but our roots probably go back to Nickel Creek, Punch Brothers, Bela Fleck, Wood Brothers, Josh Ritter, Joy Kills Sorrow. … Did we mention Chris Thile?
If a new listener was a given choice of only listening to your new album or catching a live show — what would you recommend? Does your sound excel in a studio or on a live stage?
You have to do both! It's like a yin and yang type thing. We like our live show to be spontaneous and improvy. The energy is different each night, and the show reflects that. Our studio stuff (our debut album) is super polished with emphasis on bringing out the best in each song. We're really proud of the work we did in the studio, and I think you can hear how much fun we had when you listen to it.
By John Soltes / Publisher / John@HollywoodSoapbox.com
Twisted Pine will perform with Honeysuckle Saturday, Jan. 13 at Union Hall in Brooklyn, New York. Click here for more information and tickets.