INTERVIEW: World Music Institute prepares year of diverse programming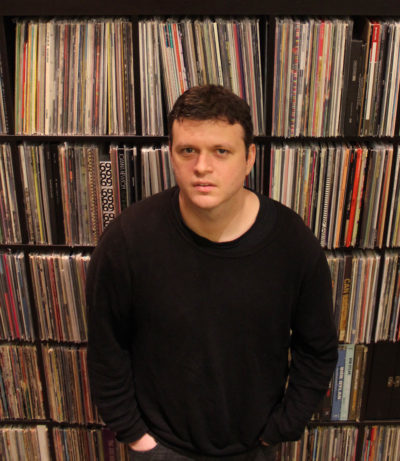 The World Music Institute is one of the preeminent presenters of international sounds, and one look through their 2017-18 calendar confirms this fact. In the coming weeks, they will present musicians from Portugal, South Africa, Mali, India and everywhere in between.
At the nexus of the artistic output are Executive Director Gaby Sappington and Artistic Director Par Neiburger. They have been at the helm for the past three years, and a flood of change has occurred under their watch.
Major relationships with arts organizations around New York City have been established, and the genres of music presented — world, jazz, classical — continues to expand and morph for a 21st century audience.
The highlights of the upcoming season are too numerous to list, but one would be hard pressed to find more thrilling entertainment than Habib Koité and Bamada's Nov. 8 concert at (le) poisson rouge or the Jazz Epistles featuring South African musicians Abdullah Ibrahim, Ekaya and Hugh Masekela. Portugal's top fado singer, Mariza, will play a Halloween show at Pioneer Works, and The Klezmatics will offer a special evening in January at the Town Hall.
"I am constantly in a programming mode throughout the year," Neiburger said in a recent phone interview. "Once we announce one concert season, I am pretty much immediately picking back up to then begin the planning for the next concert season, and, of course, even before we announce the concert season, I already have some sort of a conception of what I want for the subsequent concert season."
When Neiburger begins programming a season, he tries to focus on contemporary trends in international music. He understands that world music as a term is too complex and even contentious. It's a catch-all for everything that doesn't easily fit into the categories of jazz, blues, rock or classical. WMI was founded in 1985, a time when world music was the preferred nomenclature for describing western audiences appreciating music from other countries. In the three decades since, a lot has changed.
"I really feel that it's important to present artists that are pushing those boundaries," he said. "Over the last 30-plus years, the world's become more connected culturally, perhaps arguably than it's ever been through the Internet and things like that. It's become less and less a reality where you can find music that is purely traditional and doesn't have some influence from some other culture."
As evidence, Neiburger pointed to the legendary Fela Kuti, one of the most successful and popular performers in the 20th century.
"He's, in a lot of ways, the quintessential world music artist, maybe the quintessential African artist that crossed over into western audiences, and the whole movement of Nigerian Afrobeat and highlife, which sort of preceded Afrobeat, is really a mixture of traditional African elements that was influenced by what was happening in western culture with things like funk and disco," he said. "So what I try to do is to — and this is the most important thing — is to try to present as comprehensive a range as possible of what world music can mean and what's happening in world music. And so that ranges from artists that are doing things that are very contemporary, sometimes things that push into avant-garde territories, but at the same time to continue to present traditional music as well, and then everything in between."
Some of the performers on WMI's roster are carrying on traditions that largely remain unchanged. Neiburger pointed out the Indian classical musicians, for example. Others, like Inuit performer Tanya Tagaq, mixes her traditional throat singing with punk and electronic.
"She's collaborated with contemporary musicians that are very big in the West, like Björk and things like that, so it's sort of just trying to be as comprehensive as possible in that realm and then also trying to look at the ways that cultures have influenced each other," Neiburger said. "So, for instance, we have the guys from Brooklyn Raga Massive do this project where they play Terry Riley's In C, and, of course, that's a very seminal piece in western minimalism. But when you really look at Terry Riley's music in general and really specifically with In C, it's rooted in Indian Raga music, so it's interesting to have a piece that in and of itself can be considered western classical. But that piece was largely influenced by Indian Raga music, which is Indian classical, and then you've got this young group of Indian classical musicians now reinterpreting it and bringing it full circle, in a sense, back to the Raga music from which it began."
Perhaps "full circle" is the theme of the diverse offerings from WMI this season.
By John Soltes / Publisher / John@HollywoodSoapbox.com
Click here for more information on World Music Institute.