INTERVIEW: Mariza brings her international 'Mundo' tour to NJPAC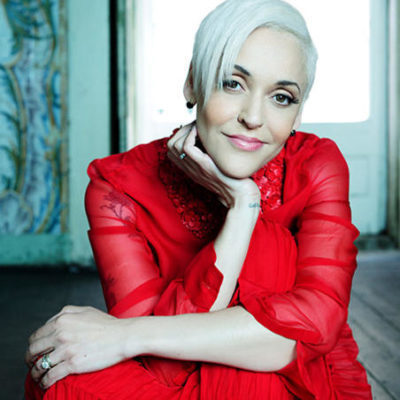 Mariza, the celebrated fado singer from Portugal, will play the New Jersey Performing Arts Center in Newark, New Jersey, on Sunday, Oct. 16, and she expects the evening to be quite worldly. After all, Mundo, the name of her latest album, means "world."
The singer said the new album and new tour are more intimate than past musical ventures. "More and more I'm trying to make more intimate concerts," Mariza said recently in a phone interview. "I know at NJPAC it's going to be a little bit difficult because it's a little bit big. … I'm going to pass through all the songs that people like and have been enjoying these last 15 years, but at the same time it's [centered] on this record. Mundo, it means world in English. It's an invitation to people to get inside my musical world and trying to understand the person that I am today."
Mariza admitted that it was difficult for her head into the studio to make Mundo, which features the songs "Rio de Mágoa," "Melhor de Mim" and "Sem Ti." The process of making an album can feel like "cold playing" to the singer, and she didn't know how to find the emotion in a closed-off studio with no audience around.
However, after working with her producer and creative team, she was able to refocus her efforts on finding the humanity behind the singing and dissecting the "emotions of life."
"So doing this record was really a fantastic sensation because in these last five years all of my friends, musicians, composers and everything, they used to come to my house, and show the song and say, 'Oh, I did this song for you. I wrote this song for you. When are you going to be in the studio again,'" she said. "I was like, 'When I feel in the mood. I'm not in the mood of returning.' And when I decide to return, I had about 28 songs when I enter the studio."
Eventually she cut those 28 songs to 14 selections, which particularly spoke to her at that moment in her life. One of those tunes is "Sem Ti," a song that Mariza said she personally loved.
"It's more or less like when you have a very busy life, and you are always traveling," she said. "For example, this tour I am suffering so much. At the same time, I am so happy to be here to sing, but at the same time I am suffering because I left someone who I love so much, more than I love myself. That song, 'Sem Ti,' could be a song where I could dedicate all that emotion to my son. At the same time, I can dedicate it to my husband. At the same time, I can dedicate it to my mama, to my father. Everybody has a person they love so much that that song can fix in that picture, that image."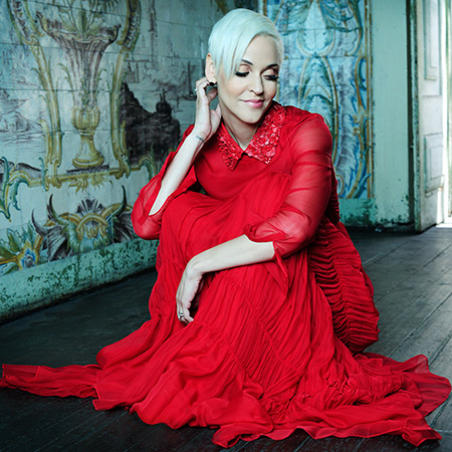 Mariza is one of the most in-demand fado singers in the world, and she has successfully toured the United States for more than a decade.
"For me, it's incredible to know that I have space here in the States where everybody wants to come, and sing and have people come to see me singing," she said. "It's amazing, but I think the most precious thing is to sing and to understand that music doesn't have language. And even having an audience who doesn't speak Portuguese, we can understand each other only by music. That's the most amazing thing. I don't feel more special or more important than other Portuguese singers. I just feel when I'm on stage so happy that music can first bring a little bit of my Portuguese culture. … They are feeling the same thing as me, so it's unbelievably good."
Mariza, who has been singing since she was 5 years old, is the standard-bearer for fado in 2016, an honor she inherited from Amália Rordrigues, the legendary Portuguese singer. Interestingly, because her father preferred male fado singers, Mariza didn't find Rodrigues' music until much later in life.
"In my teenage years, 16 years old, I was walking downtown, and I heard a voice," she said. "I was walking, and I heard an amazing and fantastic voice. You should remember that Amália retired for a while. Between 50 and 60 years old, she was a little bit ill, and she was not giving shows. So I was walking on the street, and I heard someone singing. That's an amazing voice. I get inside the door, and I ask, 'Who is this voice?' … The gentleman looked at me [like] she's alien or something. She doesn't know."
She continued: "He said, 'This is Doña Amalia.' I said, 'Who is Doña Amalia?' He said, 'You don't know? It's the most amazing fado singer.' I remember I had small money, and with that money, I bought my first vinyl fado record. And since then I became a huge fan of Amália Rodrigues. I think almost all Portugal is a huge fan of Amália."
Today, there's sure to be a young fan walking down the street ready to hear Mariza's emotional take on this unique musical style. The torch continues onward.
By John Soltes / Publisher / John@HollywoodSoapbox.com
Mariza will perform with special guest Bebel Gilberto at the New Jersey Performing Arts Center in Newark, New Jersey, on Sunday, Oct. 16. Click here for more information.