INTERVIEW: Detective Lori Morgan opens up about 'Killing Fields' investigation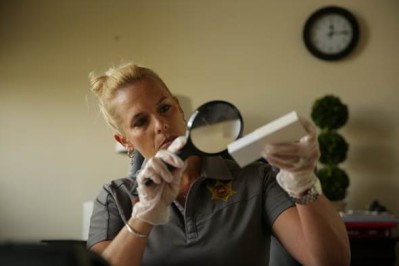 Killing Fields, a new TV series that's a mix of NPR's Serial and HBO's True Detective, is bringing back viewers week after week on Discovery Channel to find out the dramatic ending to a murder case in rural Louisiana. The success of the series has sparked a new angle for reality television on Discovery: a true-crime case told by the investigating team as they are actually investigating.
The series follows the Iberville Parish Sheriff's Office as they reopen a case concerning a young woman found in the Louisiana swamplands. So far this season, Killing Fields, which airs new episodes Tuesdays at 10 p.m., has uncovered a lot of clues into the death of Louisiana State University graduate student Eugenie Boisfontaine, who, the network says, was last seen in June 1997 near LSU's lakes. Two months after that appearance, her body was found in a nearby ditch with evidence of blunt force trauma to the head, according to Discovery.
Trying to solve the case is a variety of law-enforcement personnel, including Detective Rodie Sanchez, who recently came out of retirement; Detective Aubrey St. Angelo; Major Ronald Hebert; Detective Leslie Bradford; Detective Lori Morgan; Detective Jeremy Sanchez; and Detective Brett Stassi Jr. Morgan.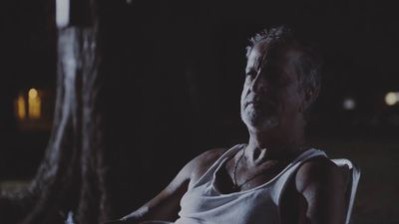 Morgan is the department's forensic expert and has been tasked with connecting the dots on the DNA side. It's a difficult job, especially for a case that has been cold for nearly two decades.
The TV team behind the series "reached out to my boss, who is the major over criminal investigations, and they were primarily interested in areas that had almost like dumping grounds for bodies because we find a lot of, unfortunately, bodies in our cane fields, and along the river banks and different areas like that," Morgan said recently during a phone interview. "We just live kind of in a rural area, and it just allows for people to, unfortunately, dump bodies. And they were interested in those kind of areas, so they did reach out to us. I guess apparently they had maybe heard about, you know, rural Louisiana, Iberville Parish. That's where we are, and perhaps had come down to our area at some point and thought it might make an interesting background, you know, for this special that they were doing. And so the rest is history."
Morgan said the investigating team had never been in front of a camera on a reality series, so it took some getting used to for everyone involved.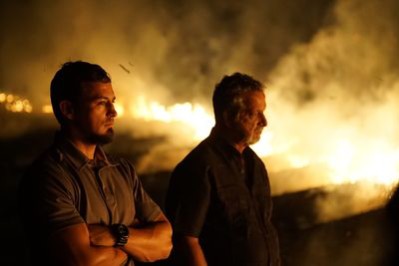 "When we first began the project, I don't think any of us realized the magnitude of … the amount of people that would be on the crew and in our office because I mean this is where we come to work every day," she said. "And this is where we live and raise our families, every day in this town. So, yes, in the beginning it was very different to have such a wide scale of people, but now we've gotten used to it. And we're actually going to miss them when they leave, but I think we're just about wrapping up everything this week with the crew and getting everything filmed."
The forensic expert said that, at first, it was difficult to be natural on camera. However, soon enough, she dropped the hesitation and settled into the investigation. She also mentioned that this is a real case, and the details are what she focuses on. "We tend to get passionate and get involved in it, and then you forget about the camera," she said.
Because the investigation is still active, the detectives often keep quiet about the details. This sometimes leaves audience members waiting from week to week, wanting to know more, wanting to see how the case will evolve. "And by the nature of our business, we don't give out a lot of details while we're actively investigating," she said. "We just don't because we don't want to destroy any lead that may come about or any lead that we're currently working."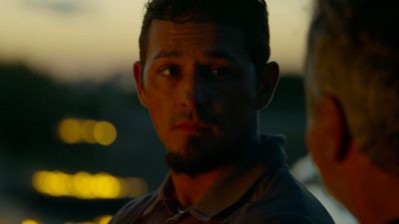 When growing up, Morgan and her brother would often watch horror films and read new stories on serial killers. This first attracted her to the idea of law enforcement. "Most kids kind of shy away from that kind of stuff, or be a little afraid about it or have nightmares," she said. "We used to love it and just, you know, were interested in it. I think my brother could be just as good as an investigator as myself. He's real analytical. He has not chosen this profession, but I did. But interesting enough, even though I was so interested in that as a kid, I didn't go forward into this business when I first got into college."
Morgan's first degree is in design, and she was in the fashion industry for years. She left that professional world to start a family, and then after staying home for 10 years, she decided to find a new challenge. "So I decided to go for it," she said. "At 37 years old, I went back to college and got a … bachelor's degree in forensic science. And that's how this career that I'm currently in, that's how this began."
When Morgan scoped out the forensic science programs at colleges and universities, she was specific in her questions. One time, when talking to a director of curriculum, she asked whether the forensic science career would necessitate her firing a gun. At the time, she told the director she'd rather not go that route. "I remember asking him that, and lo and behold, I'm working for the sheriff," she said. "I know how to fire a gun. I carry a firearm on my side every day, and I'm actually very, very happy that I'm in more of a versatile part of forensics because really legitimately when I graduated from the college with my degree, I thought that I would strictly be in a lab setting. But this particular job opportunity with the sheriff's department came about, and with that came a well-rounded knowledge of law enforcement, and learning how to shoot a firearm and protect myself and protect others. And I'm really happy that it turned out this way."
Many viewers are likely watching Killing Fields with preconceived notions about forensic science. After all, CSI, Criminal Minds, True Detective and other TV shows are constantly talking about DNA evidence, cold cases and dedicated investigators. The truth, as the reality show displays, is a little different.
"[W]e don't always get that perfect DNA profile that's going to give us our investigative lead that's going to end up into an arrest with a suspect," Morgan said. "It's not always like that. We certainly don't have machines that just draw up this beautiful fingerprint every time that we think we may have a fingerprint. You know, a lot of times we have to deal with very small partial fingerprints that yield nothing, and the same goes with DNA. You know, it's really only a 50-50 shot that you're going to get that DNA profile, and then when you do get it, that person has to be in the national database system for you to even get a coded hit."
Morgan said that victims of crime are often under the assumption that a perfect profile match will definitely come about. "And so we always kind of have to do that disclaimer with them and tell them, 'Look, it's not definite that we're going to get a DNA profile,'" she said.
Over the years, some of the technology in forensic science has improved; however, much of the job still consists of wearing gloves and looking through a magnifying glass. Morgan said an investigator never wants to contaminate the evidence, so gloves will always be key.
"However, technology does bring it forward, like light years forward every five to 10 years I would say," she said. "When I first got into the business, we had to bring a larger sample of DNA perhaps to the lab in order to get it processed for a profile. Now you need a very, very small amount. It still doesn't always yield a profile, like I said earlier, but you have a better chance."
TV viewers are now tuning in to see if Morgan and the investigating team will yield results this time around.
By John Soltes / Publisher / John@HollywoodSoapbox.com
Killing Fields airs new episodes Tuesdays at 10 p.m. on Discovery Channel. Click here for more information.