'TRUE BLOOD' RECAP: Season Four, Episode Three
Review of "If You Love Me, Why Am I Dyin'?" (04:03)
SPOILER ALERT!
Sookie Stackhouse (Anna Paquin) is on her way home from work and notices a figure wandering around the woods outside her home. As she drives up, she notices a familiar face. Dazed and confused the figure turns toward Sookie. It's Eric Northam (Alexander Skarsgård). But not really Eric.
At first scared and confused, Sookie eventually realizes that there is something wrong with this picture. The powerful, self-centered vampire whom everyone feared has now become this innocent and frightened child.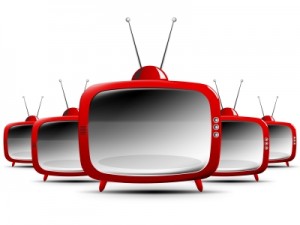 Not knowing what to do, Sookie seeks help from Pam (Eric's offspring, played by Kristin Bauer). After finding out about her beloved maker, Pam pleads with Sookie to keep Eric protected in her home or the witches will get him. Sookie can add another supernatural that's out to get her on the list.
Now Eric's fate lies in the hands of a human. Will Sookie be able to keep the Wicked Witch of the West away from Eric? Is the old, fearsome Eric gone?
The witches have stirred the pot a little too hard this time. Marnie's covenant has invoked a spirit that holds strength enough take control of other supernaturals. After being touched by this spirit, Marnie (Fiona Shaw) now offers herself for the spirit to take control.
Will the spirit answer Marnie's plea, or has Marnie totally fallen off her broomstick?
It's too late to turn back.
Tara (Rutina Wesley), Lafayette (Nelsan Ellis) and Jesus (Kevin Alejandro) have realized they have gone way too far with the witches and they want out. Knowing what happened to Eric, they use that information to save their own skin.
The three of them go to the last place you would ever think Lafayette would return to: Fangtasia. There they inform Pam that they know who was responsible for what happened to Eric.
It appears that Pam is taking on a much more centralized role in season four, while the old vampires are going through drastic changes. Eric is good; Bill (Stephen Moyer) may be bad.
Alcide (Joe Manganiello), the werewolf, shows up again. He's back together with Debbie Pelt (Brit Morgan), a fellow werewolf and the person who tried to kill Sookie last season.
Jason Stackhouse (Ryan Kwanten) is still panther bait, while Jessica (Deborah Ann Woll) and Hoyt (Jim Parrack) are moving toward an official breakup. Sam Merlotte (Sam Trammell) is all ready to rekindle his relationship with his brother, Tommy (Marshall Allman), but then he finds out about the get-rich scheme he's pulling on Hoyt's mother (Dale Raoul).
And Sookie is stuck in the middle, as usual.
By Marie Amelia / TV Columnist / Marie@HollywoodSoapbox.com
True Blood

HBO, Sundays at 9 p.m.

Created by Alan Ball, based on the books by Charlaine Harris

Starring Anna Paquin, Stephen Moyer, Sam Trammell, Ryan Kwanten, Rutina Wesley, Chris Bauer, Nelsan Ellis, Jim Parrack, Carrie Preston, Alexander Skarsgård, Todd Lowe, Fiona Shaw, Brit Morgan, Joe Manganiello, Deborah Ann Woll and Kristin Bauer

Bubble score: 3.5 out of 4

Click here to purchase True Blood Season One on DVD.

Click here to purchase True Blood Season Two on DVD.

Click here to purchase True Blood Season Three on DVD.

Click here for more information on True Blood.