INTERVIEW: Sue Aikens is back, but with uncertainty ahead
Photo: Sue Aikens pours fresh water from the frozen river outside her cabin on Life Below Zero. Photo courtesy of BBC Worldwide / Provided by Nat Geo Pressroom with permission.
---
Want more behind-the-scenes stories with Sue Aikens? Check out our NEW 2020 interview with the TV star.
Sue Aikens is arguably one of the most popular reality TV stars of all time. Her adventures on Life Below Zero, the hit series from National Geographic, have riveted viewers for a number of years, and those adventures show no sign of stopping.
Aikens lives an unusual, but fulfilling life. She resides at Kavik River Camp near the Arctic National Wildlife Refuge in the northern reaches of Alaska. In other words, there is no one else around except the foxes, bears, caribou and a camera team documenting her every move as she survives and thrives against the elements.
"I'm doing my life," Aikens said in a recent phone interview. "I'm a bull in a china shop on a good day."
This mother and grandmother has a way with words and always has since season one of the reality series. In previous interviews with Hollywood Soapbox, she has offered some verbal goldmines: "So my brain is a little bit fried, but I'm doing good." — "I'm one of those people: peace-love-granola-hippie-ish in my own way." — "I am a curious little monkey, kind of a raven personality, something shiny, something interesting, something new. If it captures my attention, and I can sit in the dirt and make sand castles, I'm going to be there for a while."
[Take a look: Can't get enough of Hollywood Soapbox's coverage of Sue Aikens and Life Below Zero? Well, then, click here for more revealing interviews with the reality star.]
On the new season of Life Below Zero, which kicks off Tuesday, Sept. 24 at 9 p.m., the life she has led for quite a few years is starting to catch up with her. For starters, she may lose Kavik, so she has a backup plan, which is a cabin many miles away, just waiting for her if the need arises. There's also the physical toll of living in the Arctic; her body was struggling to withstand the daily pressures, so she has taken to training and exercise.
"You see, me, I've had multiple things happen to my body," she said, referencing in particular the time she was attacked by a bear, an incident viewers will know quite well.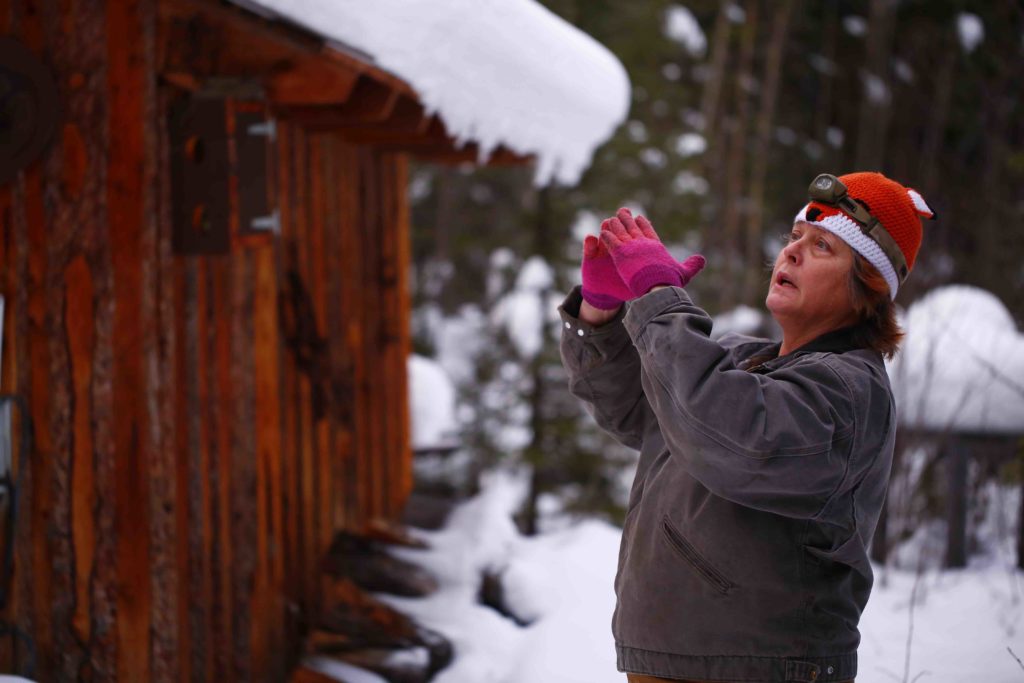 Aikens said the state of Alaska and the federal government are always going to be interested in picking up the lease for Kavik, and she has no real rights when it comes to the land. She only owns the equipment and improvements she has made to the camp, which are considerable.
"I don't know when the hammer will fall at Kavik," she said with almost a despondent air.
However, purchasing and maintaining the new cabin, although certainly not a Kavik-like property, has kept her busy. She is fixing items on the new building by hand and taking her time, ensuring she's in shape if she ever has to make the trek from Kavik to the cabin for a more permanent stay.
In fact, her cleaning up of the cabin mirrors what she did with the Kavik land way back when. She said that when she first arrived at Kavik, the camp had a lot of garbage thrown around, and the bears were feasting all the time.
"At that moment one of the bears — Marty — came charging through the fog," she remembers about those early days at Kavik. "So I saw the challenge of cleaning it up."
Make no mistake about it, Aikens would like to stay at Kavik, but she realizes that she needs a backup plan. TV viewers of Life Below Zero will know many of these motivations and developments because she is extremely open with the camera, and has been for several years, detailing how she is overcoming the expected and unexpected obstacles of this remote life.
One of the chief draws to the Kavik property are the 12-15 foxes that populate the local area. She called the animals her friends, and she teared up during the interview when thinking about not seeing them anymore.
"I try to be the best me," she said.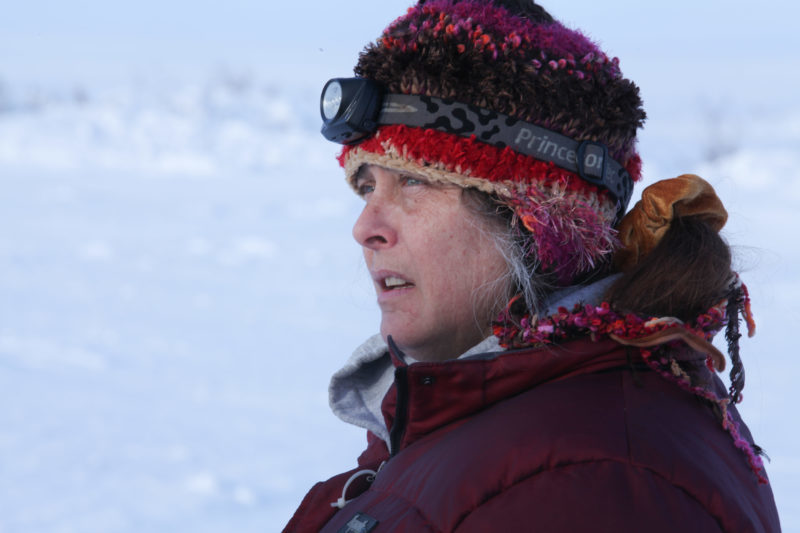 Having spent so many years near the top part of planet Earth, Aikens has a unique take on the seasons of the year. For her, winter extends into late May, and she doesn't think about warmth until the sun returns on the horizon.
She loves how the light can play visual dances for her, a one-woman audience. She commented on the "1 million acres blanketed with the most brilliant colors — a myriad of colors."
Aikens said based on who she is and how she's lived her life, her soul has had the chance to live. She often uses the metaphor of being a lighthouse keeper at the top of the world, and talking about those 9-to-5er's down below, she had this to say: "They think about wanderlust, but I live wanderlust."
Ditto for the animals she encounters on an almost daily basis. She can get quite close to them, both physically and emotionally, and she sees something special in their eyes, perhaps something others might see in Aikens' own eyes. "I think with animals you can see the history of the wild in their eyes," she said. "You can see the wisdom."
She added: "It's about accepting that there's an ecosystem, and I have a place in it."
By John Soltes / Publisher / John@HollywoodSoapbox.com
Life Below Zero, featuring Sue Aikens, returns Tuesday, Sept. 24 at 9 p.m. Click here for more information.