INTERVIEW: 'Star Trek' actor Connor Trinneer makes 'Trip' to STLV
Photo: Connor Trinneer starred as Charles "Trip" Tucker III on Star Trek: Enterprise, and he will appear at the Official Star Trek Convention in Las Vegas. Photo courtesy of Creation Entertainment / Provided with permission.
---
Star Trek is having a moment, and that's saying something because the beloved franchise has had many historic moments over its 50-plus years in the television and movie business.
Star Trek: Discovery is gearing up for season three on CBS All Access. Star Trek: Picard was the talk of San Diego Comic-Con a couple of weeks ago, when it was revealed that Patrick Stewart will be joined by Brent Spiner's Data, Jeri Ryan's Seven of Nine and other memorable characters. Star Trek: Lower Decks will try to bring the Rick and Morty spark to this Gene Roddenberry creation, and even more series are in the works.
Of course, true fans are busy this week with Creation Entertainment's Official Star Trek Convention in Las Vegas at the Rio All-Suite Hotel and Casino. This is a five-day festival in which actors from each iteration of the franchise meet Trekkers and Trekkies for autographs, photo ops, the sharing of stories and the continued love of all things Trek.
Connor Trinneer, best known for his role as Charles "Trip" Tucker III on Star Trek: Enterprise, will appear on stage and take photos Thursday, Aug. 1. He'll also be available for autographs Aug. 1-3.
"It's a real pleasure to do them," Trinneer said in a recent phone interview about his convention appearances. "It's kind of unique that Star Trek, in particular … sort of blazed the trail for this kind of convention world. I consider myself lucky to be able to be there. I'm a guest at their party. It's great to meet people. I've come across and run into some incredibly bright, unique, interesting individuals over the years, and I also get to go to some really amazing places, which is a fringe benefit to the whole thing."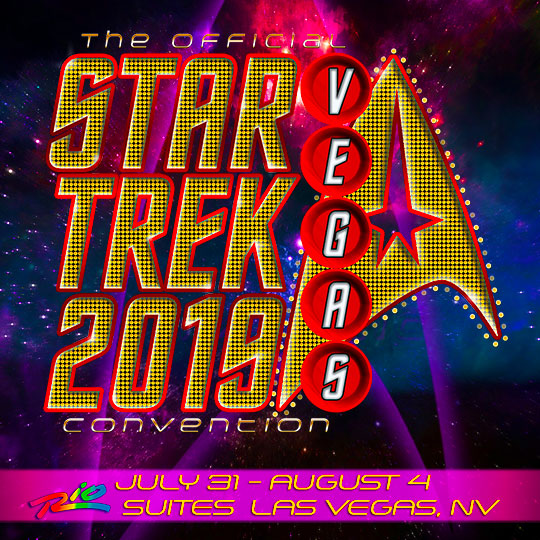 At these conventions, Trinneer often appears with his Enterprise co-star, Dominic Keating. When they are on stage, reminiscing about their time on the series, the laughs are usually nonstop, and the audience leaves in stitches. "It's real," Trinneer said of his friendship with Keating. "We golfed together this past week. We're really good friends."
Star Trek: Enterprise, which starred Scott Bakula as Captain Jonathan Archer, was on the air in the early 2000s for four years. It is a unique series in that it's actually set before Star Trek: The Original Series and serves as a prequel of the many stories to come. Joining Bakula, Trinneer and Keating for this 98-episode run was John Billingsley, Jolene Blalock, Anthony Montgomery, Linda Park and a host of guest stars, many of whom will be in Vegas.
Trinneer loved his time on the Enterprise set.
"They are only fond memories," he said of the experience. "It was my first series. It was an incredible learning experience, especially working with Scott. I learned so much from Scott Bakula, especially how to act on a set. He's such a kind man. We joked around. We had a great time. We were working with great scripts most of the time. Yeah, only fond memories."
He added: "It was one of the shows that I auditioned for during that particular pilot season. I didn't really know what I was getting into. I didn't even realize when I auditioned for it … this wasn't even really a pilot. It was going straight to series. Had I known that, initially I would probably have been a little more nervous."
It's often said that the individual Star Trek shows build a family atmosphere amongst the cast members on set. This is especially true of Star Trek: The Next Generation, whose cast has stuck by one another over the years, and now some of them are getting the band back together for Star Trek: Picard. That family sentiment was also present on the set of Enterprise.
"You spend a lot of time with one another, so you're bound to create a bond with one another," Trinneer said. "I think The Next Generation cast is really, really close. I wouldn't say that we're as close as they are, but that takes nothing away from the fact that while we were working together, we had a great time. You don't have to become family outside of work to be a family in work."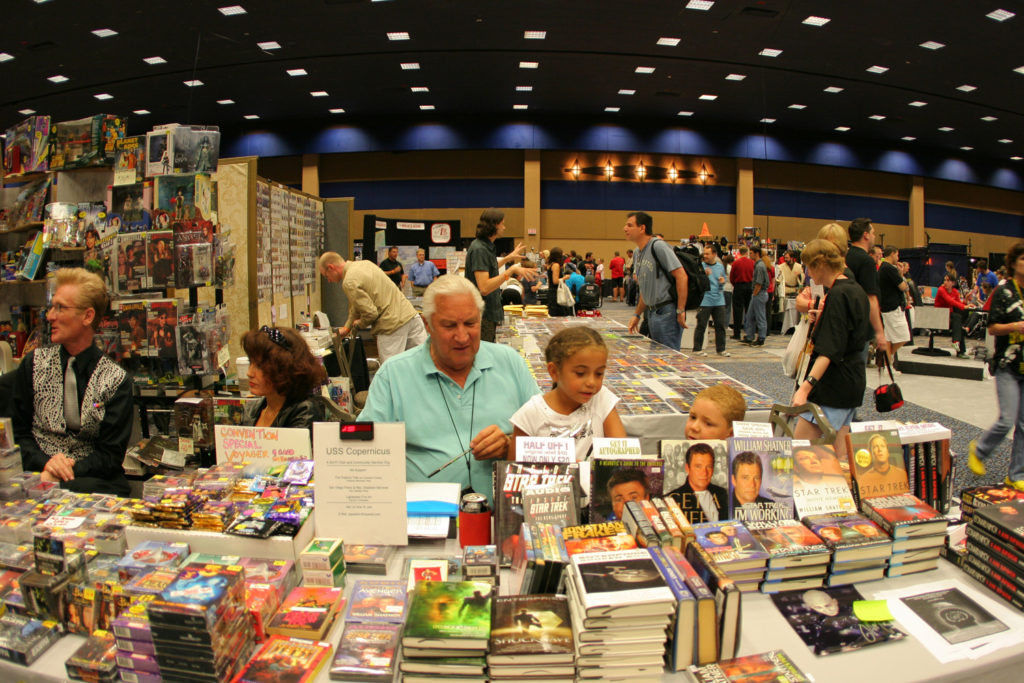 The character of Trip was a beloved one by fans, and Trinneer's portrayal of the "good old southern boy" evolved over time. In fact, the actor was given a lot of latitude to carve out a true characterization, and the suits didn't get in the way too many times.
"I didn't have a script to read; I only had scenes in the audition process," he said. "In fact, I didn't think my part was going to be as big as it was until I did read the pilot. What I liked about him, you know, he's quite similar to me. Now I've played other parts that aren't similar to me at all, but I imbued in him really a lot of the things that also live in me. Therefore, it made it pretty easy for me to 'tell the truth' when I was playing him."
Trinneer felt he had the freedom to create and control the character. Here's one example where he offered his two cents on Trip's arc. He remembers an episode in season two in which the script called for the character to be stumped by an engineering question. This is quite telling because Trip was the chief engineer on the Enterprise.
"I called them up at the producers' office," Trinneer remembers. "I said, 'All right, do you want to make him dumb? Do you want to make him a dumb southerner, which happens all the time, or is he the head of engineering? He would know how far this ship goes at any moment all day every day.' And they sort of realized their slip-up and changed it because I was like this is not what I'm playing. If that's what you want, that's a whole other conversation."
He added: "I think of any of the characters, Trip got a wide range of situations and storylines and real, real deep personal stuff to deal with. Of course, had we gone on there would have been further investigation of him. By the time we ended, there was definitely something with Trip and T'Pol that had ramped up. I think that there would have been a real exploration of that, but that's all speculation."
Star Trek: Enterprise unfortunately lasted only four seasons. Other series in the franchise, like The Next Generation, Deep Space Nine and Voyager, lasted seven years. Most notably, The Original Series only made it three seasons.
Trinneer remembers when he received the news that Enterprise was finally ending, even despite a campaign by fans to overturn its cancellation. The actor received the final script, which — spoiler alert — featured Trip's death scene. Hmmm … now Trinneer had a few questions.
"Brannon Braga called me up and asked me if I had seen it, and I said, 'I hadn't read it,'" Trinneer said. "He's like, 'Well, call me afterward. Call me first.' I read it, and I called him. He asked me what I thought. I said, 'Well, are we really done?' He said, 'Yeah.' I was like, 'Great. This is great.' I'll tell you why, I'm the only character on the show that you didn't have to wonder what happened to him. I got to tell a complete arc of a story. There was a beginning, a good middle, and then there was an end. And as an actor, that's really satisfying. I know people hate it, but from my perspective, they devoted half of the finale to my character. I took that as a high compliment."
After Enterprise wrapped in 2005, Trinneer left one sci-fi franchise and joined another one, almost immediately. He appeared in several episodes of Stargate: Atlantis as the character of Michael Kenmore.
"It was especially [cool] coming off Trip, who was such a good person to go into playing Michael, who was a whole different thing, an opposite," he said. "I couldn't have played more two sides of the coin in succession like that. It was great to play. He was lots of fun. It's fun to explore that side of yourself as well. It's one of the great things about being an actor; we get to try to find the truth in how we would react to these scenarios and then take all that off and go home and be hopefully a good person."
Acting on these episodic series can be difficult, draining work, with long hours, constant time in the makeup chair and almost no personal life. Trinneer takes a unique approach on this oft-repeated critique of TV work.
"I mean come on," he said. "We're all dying to get on a show, and then somebody is going to complain about the hours of being on a show. Honestly, I think that's ridiculous. We're lucky to be blessed if we're on a show. And a show that goes, it changes your life, so I have a hard time even entertaining the idea. Those are long hours, so is digging a ditch. I'd rather be acting."
Right now, Trinneer is shooting season two of The Purge TV series. He called the experience a lot of fun, and he has been enjoying the city of New Orleans, where it's filmed.
One wonders, with all of these sci-fi and horror credits on his résumé, does Trinneer like genre entertainment.
"I have an eclectic sense of taste in my entertainment," he said. "As far as I'm concerned, it's quality. Sometimes things will have some great years, and then they'll fall apart and not be as nearly dynamic as they were. Or they build and build and build, and they're great to watch. I will say that I'm not a huge fan of straight horror, but I think The Purge is a real unique investigation of society and especially society at this moment."
As far as his Star Trek legacy, Trinneer focuses on the wonderful takeaway from Roddenberry's creation. In the future, there is life, hope, community, diversity, acceptance, exploration and at least the yearning for peace.
"I believe in the tenants of Star Trek," Trinneer said. "I think that we have a responsibility to share and show and strive for the best of ourselves in our humanity, in our humanness, in our attempts to do good."
By John Soltes / Publisher / John@HollywoodSoapbox.com
Creation Entertainment's Official Star Trek Convention Convention runs Wednesday, July 31 through Sunday, Aug. 4 at the Rio All-Suite Hotel and Casino in Las Vegas. Connor Trinneer will appear on stage and take photos Thursday, Aug. 1, and sign autographs Aug. 1-3. Click here for more information and tickets.