INTERVIEW: Heimo Korth still enjoys life off the grid on 'Last Alaskans'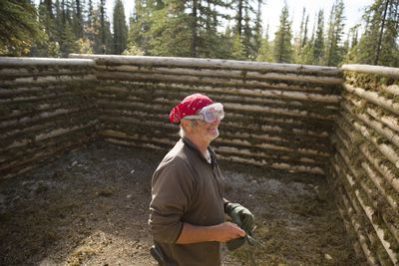 The Last Alaskans, which airs new episodes Tuesdays at 10 p.m. on Discovery Channel, follows an intrepid group of people who have decided to live off the grid in the upper reaches of Alaska. Miles away from the nearest road and not seeing the sun for several weeks a year, these enterprising Alaskans are the final frontiersmen and frontierswomen, folks who are close to nature, away from humanity and building lives of sustainability and sustenance.
Heimo Korth is a fan favorite on the reality series. He left his Wisconsin home as a teenager and became a mountain man in Alaska, and he has never looked back. Now, he lives several months of the year in the northern part of the state with his wife, Edna. His three daughters love the natural setting, but they have moved farther south, leaving an empty nest in this faraway locale.
Korth was first filmed thanks to National Geographic back in 1991. The resulting movie gave him the confidence to welcome back the cameras for The Last Alaskans. "Once we did that one and found out that there wasn't much negative things associated with it then, well, then we just decided to go with this," he said recently in a phone interview.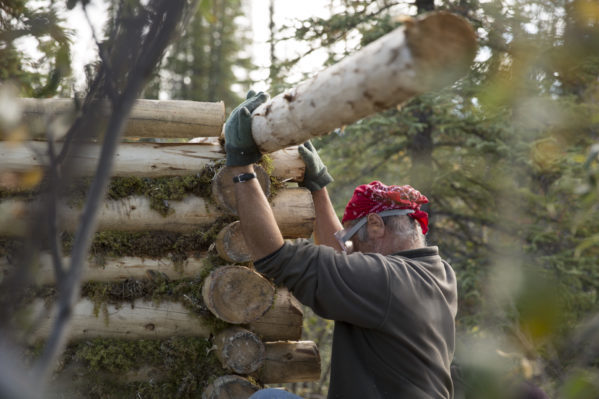 The frontiersman said the remoteness and way of life attract him to this off-the-grid living. "I mean, people are very urban now compared to what they were 200-300 years ago," he said. "At first, when I went out there, it was an adventure, but now it turned into a way of life."
Korth started in the Alaskan wilderness by himself for approximately six years. Edna eventually joined him on the adventure, and then they settled in for the harsh winters and surprisingly warm summers.
Today, his stepdaughter lives in Nome, Alaska, location of several other Discovery reality series. Another daughter lives in Fairbanks, Alaska, and the youngest one lives in North Carolina, meaning once in a while the Korths head to the lower 48 and away from the snowy tundra.
"Well, we don't live out there year round," Korth said of their cabin in the woods. "We live out there about eight-nine months of the year. … [My daughters are] very defensive of the place. If there's something ever going on there, they feel like it's there's, all there's. I'm glad they're like that because it shows they're attached to the place."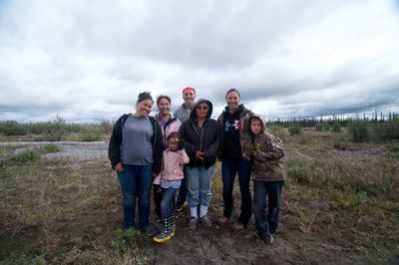 The cabin is located approximately 150 miles above the Arctic Circle, but the location shouldn't fool viewers. An 80-degree summer day is possible; it's just that the summers are quite short, and the winters begin early.
"The one thing that a lot of people don't realize is the bugs are so terrible, so terrible in the summertime," he said. "Mosquitoes is the main thing, and they're so terrible. … A lot of people don't realize that because the tundra, it's frozen, and so when it rains, and when there's water from the snow melt, it doesn't soak into the ground because of the tundra, because of the frozen ground. So there's all these puddles all over the tundra. It's a very wet ground, and that's just the breeding ground for the mosquitoes. There's just billions, trillions of them. And they're bad, very bad."
The harsh winter begins Nov. 1 and extends through April. Below zero is a daily reality. However, perhaps because of climate change and changing weather patterns, this past winter was mild. There was only one day when Korth saw the temperature drop to 35 below. "And that should be your normal temperature in December, January and February," he said. "That should be like everyday a normal temperature with extremes of 70 below, and that's without the wind."
Korth said he has seen some weather changes, but it's not as "drastic" as the media characterizes. "There is some change," he admitted.
The wide-open landscapes and unforgiving weather can produce some unique flora and fauna. Every year, Korth and his wife are able to view the migration of birds and other animals. "There's tens of thousands of animals come through," he said. "That's a spectacular sight, and that's just normal for us. Like every year we see that, and that's something I think someone should see because … you see all these animals moving over all this land that's not developed. I mean the nearest road is 300 miles away, and all of these animals move through."
Speaking a few days before his 61st birthday, Korth recognized that this lifestyle cannot be sustained forever, but he's going to try. "We're going to live out there as long as we can physically," he said. "So we're just going to try and live out there up until we can't physically do it, or else die out there, one of the two."
For newcomers to the Alaskan environment, Korth has some recommendations and hard truths. "They don't realize how hard it is," he said. "Think about it, when you want to drink water, you have to, even at 60 below, go out to the river in the cold, and chop a hole through the ice, and then get your water into your bucket, and then bring it back it into your house, and then you have to do this everyday."
For Korth and his wife, the daily realities of eating, drinking and living are welcome challenges. "I'll tell you the best feeling is when we spend the four months in town, and then we go back out there," he said. "You're ready to get into your own bed, in your own environment."
By John Soltes / Publisher / John@HollywoodSoapbox.com
The Last Alaskans air new episodes Tuesdays at 10 p.m. on Discovery Channel. Click here for more information.