REVIEW: Pinchas Zukerman leads impressive Royal Philharmonic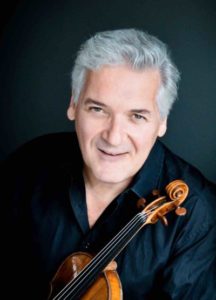 NEWARK, NEW JERSEY — Celebrated conductor and violinist Pinchas Zukerman led a wondrously enjoyable performance with the Royal Philharmonic Orchestra Saturday, Jan. 20 at the New Jersey Performing Arts Center in Newark, New Jersey. Zukerman, who travels the world as a sought-after soloist, pulled double duty for the two-hour program, conducting the world-renowned orchestra for the entire night and playing violin — quite expertly — on Ludwig van Beethoven's "Violin Concerto."
And can we talk about that concerto.
It was a thing of classical beauty and the highlight of the night, sandwiched in between a stirring rendition of Carl Maria von Weber's overture to Der Freischütz and Antonín Dvořák's "Symphony No. 7."
The concerto found Zukerman at center stage, with his back to the audience while conducting and his back to the orchestra while playing the violin. The seamless transition between these two roles never resulted in any missteps or lack of continuity.
As a violinst, Zukerman is unparalleled, offering a simultaneous elegance and ferocity that matches the concerto in D major. Among classical music pieces, Beethoven's masterpiece must be daunting to play, even more so for someone sharing responsibilities as soloist and conductor. Zukerman rose to the challenge and didn't lack in either capacity. His conducting, as usual, was wonderfully simple, understated, humble and the opposite of showy. He kept the orchestra in time and working harmoniously, his sweeping gestures allowing for individual interpretation.
His playing, on the other hand, is quite different, something between a display of expertness and a show of novelty. He obviously knows the Beethoven piece well, and this made his solo work throughout the 40-minute piece both revelatory and second nature.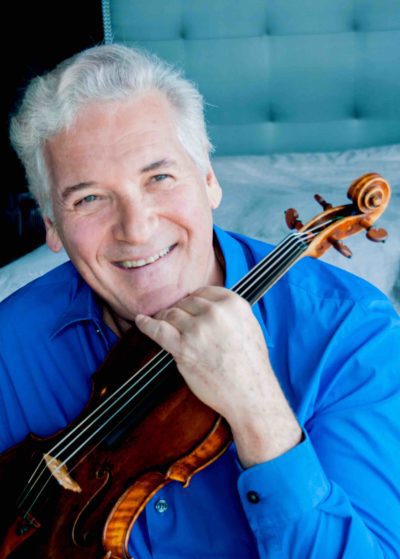 The Dvořák symphony was completely different and perhaps not a crowd favorite. A newer piece than Beethoven's and one that is obviously influenced by Johannes Brahms, according to the press notes, the 40-minute symphony found the Royal Philharmonic in a rare form, especially bringing together the masterful skills of the strings. From the "Allegro maestoso" to the finale, the symphony — certainly not the composer's best, but one that is both serviceable and, at times, quite beautiful — was a fitting capstone to a night dominated by the leadership and technical skill of a conductor and violinist who only comes around once a generation.
Luckily for NJPAC audience members, he's coming around again. He'll play with the equally estimable violinist Itzhak Perlman in a double recital Sunday, Feb. 11.
By John Soltes / Publisher / John@HollywoodSoapbox.com
Pinchas Zukerman and Itzhak Perlman will offer a double recital Sunday, Feb. 11 at NJPAC. Click here for more information and tickets.