INTERVIEW: It's time to 'Sing a Song of Shakespeare' at Joe's Pub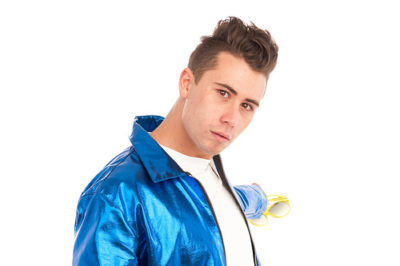 For those who enjoyed the 2014 recording O Baby Mine: Sing a Song of Shakespeare, the Bard is ready to sing once again — but this time live. Joe's Pub in Downtown Manhattan will host a special performance of O Baby Mine Sunday, Jan. 21 at 1 p.m. Audience members, young and old, can expect a selection of songs and lullabies inspired by Shakespeare's plays and characters.
Songs include "Up and Down," "There Are Bees," "Witches' Song," "Sigh No More" and "Out Out Brief Candle," among others. The lyrics are fun, clever and even educational.
Susan Lambert Hatem will direct the performance, which will feature the talents of Ty Freedman (Ty the Pie Guy), Joshua Camp (Fiddler on the Roof), Jeremiah Fox (Luck & Senses), Christopher Higgins (Glee), Robert Kendt (I'm Not Sentimental), Melissa Wrolstad (Adventures of Cheese Princess) and country music singer Kailey Nicole. Rob Kendt will provide musical direction. The New York City Children's Theatre and 134 West serve as co-presenters for the special performance.
Recently, Hollywood Soapbox exchanged emails with Freedman about O Baby Mine. Freedman is perhaps best known for Ty the Pie Guy, a comedy cooking show for children. Questions and answers have been slightly edited for style.
What can audience members expect at the event?
Audiences should get ready because this event is gonna be a blast! They can expect an afternoon chock-full of comedy, audience interaction along with these beautiful and playful songs which introduce a whole new generation to the Bard. We have some incredibly talented singers. The band is great!
What inspired you to write music inspired by William Shakespeare's plays and characters?
I was not part of the original O Baby Mine album, but I was working with Susan Lambert Hatem on Ty the Pie Guy, which is a comedy cooking show for kids when the album came out. So, I was a fan and thrilled to join for the live show because I love teaching kids, and I'm a huge Shakespeare nerd! William Shakespeare's words are so masterful, and many of the lines and themes are still relevant today. I think it's important to honor the classics and continue the tradition of sharing them with new generations.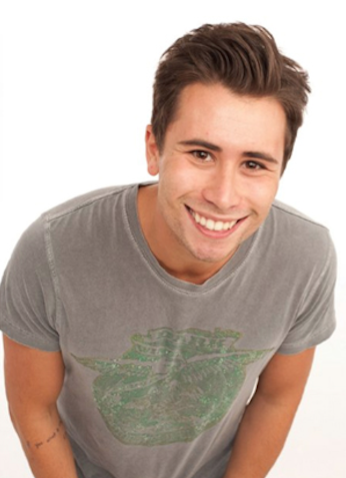 Will the event be family friendly?
Absolutely! This is a fully inclusive event meant to be enjoyed by all ages. 134 West and NYC Children's Theatre are known for producing high quality content that's not only enjoyable for kids, but for the entire family. And Shakespeare is shockingly accessible for kids. Parents will enjoy seeing Shakespeare through their eyes.
What was the first Shakespeare play you read and enjoyed?
I once carried a copy of Hamlet around for an entire year. This was during my time at arts high school and was my theatre major way of being Emo. When I was 8, I saw a production of A Midsummer Night's Dream in a park, and I remember they had a kid playing Puck. And every time Puck would play a trick on Bottom, I would turn to my grandparents who took me and said 'Can you believe he just did that? Can you believe he got to do that in front of everyone?!'
What is the hope for these songs and this concert after Jan. 21? More concerts? Recording?
I think the hope is to create an accessible way to experience Shakespeare. It's a way to include the entire family in a fun activity that will prepare kids for future Shakespeare shows and hopefully create some new fans of his work. I would love for more families to experience this concert. We hope it will lead to more live shows, and we will be recording it. So maybe there will be a LIVE! album. We have a few new songs we're doing as well, but, a great way to start is to listen to the recording of the original album, which can be found on Spotify, iTunes and Amazon.
By John Soltes / Publisher / John@HollywoodSoapbox.com
O Baby Mine: Sing a Song of Shakespeare will be presented Sunday, Jan. 21 at 1 p.m. at Joe's Pub in Downtown Manhattan. Click here for more information on the concert. Click here for tickets.