INTERVIEW: John McDaniel joins Barb Jungr for night of Sting music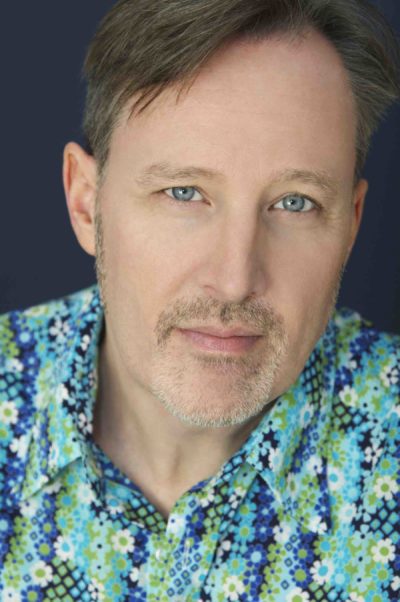 Singer Barb Jungr and composer John McDaniel will dive deep into the Sting songbook for a special North American tour of concerts this month. They stop at Feinstein's / 54 Below in Midtown Manhattan Tuesday, Jan. 16 for Float Like a Butterfly — The Sting Project.
Audience members can expect a motley variety of songs from Sting and the Police, all reinterpreted by Jungr's unique voice and McDaniel's expert piano playing. This is not the first time the two have explored the back catalog of a famous artist. Previously they crafted a celebrated show of Beatles covers, and now they're back with another highly influential songbook.
Songs for the evening will include "Fields of Gold," "Message in a Bottle" and "Englishman in New York," among others
Recently, Hollywood Soapbox talked with McDaniel, who worked on The Rosie O'Donnell Show, about the special evening of Sting songs. Here's what he had to say:
On what audience members can expect from Float Like a Butterfly — The Sting Project …
"This is our second exploration of a set of music by a group or a set of songwriters. We did the Beatles a few years ago, and we had such a good time working together that we thought what about the music of Sting because he has written so much great stuff through the years, not only with the Police, but then, of course, his extensive solo career after that. So we started to get excited about that and have put this show together. We've only done it a few times in the past, and this show on the 16th is kicking off a North America tour that Barb and I are doing that we're really excited about. We always love playing New York, and we love 54 Below. They're so good to us there, and audiences are great. We just love this music. Barb and I love working and singing together so much. It's really a joy. I'm looking forward to it."
On whether the songs will be recognizable or completely rearranged …
"It's funny because Barb is known for, and now when we work together we are known for, taking songs apart and putting them back together in interesting ways, so they're very recognizable. But you may hear a song differently than you've heard it before, and you may think, oh, I know that song. And then you begin to really listen to what the words are saying and the beauty of the music. It becomes a new experience, sort of illuminating it in a fresh way."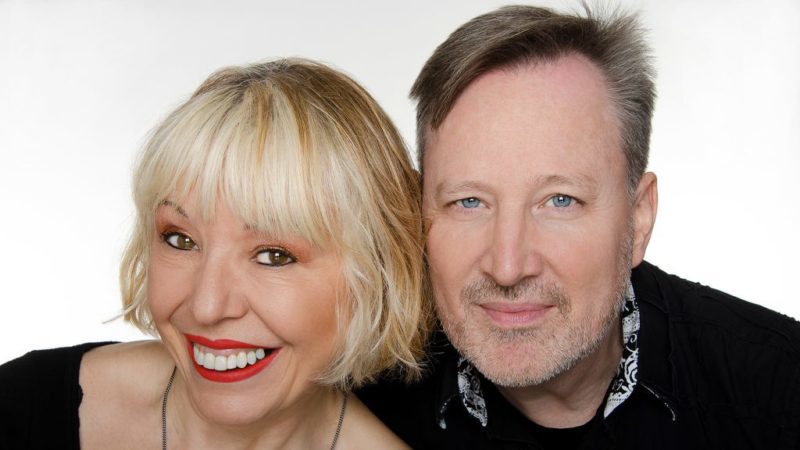 On choosing the songs for the evening …
"Barb and I both put our lists together independently, and then we shared them. And they were remarkably similar, so there are some big hits. … I'd say about half or two-thirds of the show are songs that most people know, and then there are some jewels or gems that we found that each of us had heard of that weren't as popular that we're doing. So I think it's a nice mix of songs that will be really, really recognizable and then others that might not be as recognizable, but that are just waiting to be discovered."
On how the inspiration for the evening came about …
"I'm the artistic director at the [Eugene] O'Neill Theater Center's Cabaret & Performance Conference every summer, and I have for the last many summers invited Barb to come and work with me there as a master arts teacher for the fellows program. So we're in the classroom working with the students every August up at the O'Neill, and it's so beautiful. And we love it so much, and a few years ago, one of the assignments that we all came up with together was to have each of the students assigned a Sting song. We always like to have odd categories, [and] people may not have a Sting song in their book or at the ready. So we said, 'Come in tomorrow with a Sting song prepared and ready to go.' And there were so many great ones that we weren't really familiar with, and Barb and I kept thinking, this is a really good idea for us. We should steal this idea from ourselves and do it, so that's kind of how it happened."
On the value of live music …
"I've always been a fan of live music. The Rosie O'Donnell Show was live on TV every day, which is fantastic, and all of the shows that I've done for Broadway are done live in the room every night. I love going to hear live music. It's never the same show twice, and I think performing something like that, it's like Barb and I are on the tightrope together. And we have each other, and no matter which way we go, we're able to swing and move. It's really a dance we do together, and it's exciting. It's fun, and it's terrifying. And it's gratifying. It's glorious.
"It's funny with Barb, we have connected on a level of musicianship and trust and actually love that is very unique in this world. You can't fake that. It's developed over time, and it continues to grow and become something that we love to do. And audiences, I think they can feel it. I think they get that. It's a fun thing. I'm so excited, and, of course, Barb lives in London. I live in New York, so we are always trying to find ways to hop across the ocean and work together."
By John Soltes / Publisher / John@HollywoodSoapbox.com
Float Like a Butterfly — The Sting Project will play Tuesday, Jan. 16 at Feinstein's / 54 Below in New York City. Click here for more information and tickets.