INTERVIEW: Cowboy Mouth band members are ready for busy 2018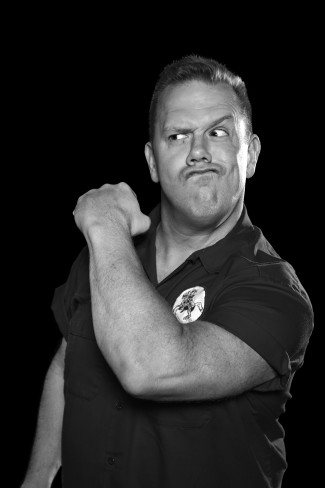 Cowboy Mouth, the New Orleans rock 'n' roll band headed by drummer Fred LeBlanc, has toured the world several times over, and they continue to bring their unique brand of high-energy music to throngs of audiences. In 2018, there is no stopping the hard-working band from the Crescent City.
LeBlanc is a bit of an anomaly among NOLA musicians, and that is a welcome treat. His band doesn't fit into any perfect mold, and his performances stand out for their crazed, physical style. Often LeBlanc will leave his drum kit and coax the audience into dancing, screaming and enjoying themselves. There's no getting away from his palpable energy.
When he's not tearing up stages, LeBlanc is a children's book author. That's right: The drummer for Cowboy Mouth has Fred: The New Orleans Drummer Boy out on book shelves now.
As the band members gear up for a second greatest hits album and a tour that brings them Thursday, Jan. 18 to B.B. King's Blues Club & Grill in Midtown Manhattan, LeBlanc took some time out to answer questions via email from Hollywood Soapbox. Questions and answers have been slightly edited for style.
What does 2018 hold for you and Cowboy Mouth?
We are in the process of putting together a second volume of our greatest hits collection that we released a year and a half ago. Hopefully, it will be out in time for our New Orleans Jazz Fest appearance on Saturday, May 5.
Before that, we have Mardi Gras. After that, we have spring and summer touring that will take us all over the United States. Busy, busy, busy … Better too busy than not busy enough, I say.
Where did the idea for a children's book come from?
It was actually my aunt's idea. My ex-wife had been trying to put the bug in my ear for a long time about me doing a children's album, but that didn't really feel right to me. Writing a children's book seemed like the correct way to go, and it's worked out very well.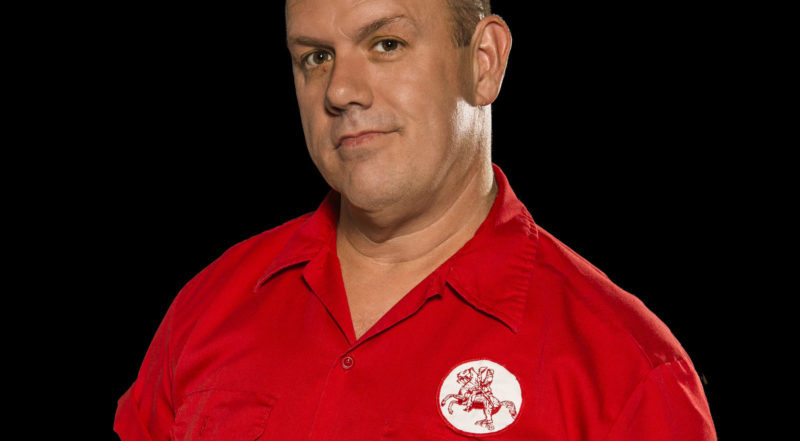 Your live performances are rocking good times. How would you describe what happens each time you take the stage?
I'm still like a kid in the candy store when we hit the stage, and the guys have been very generous and patient with me pursuing my unique brand of silliness.
Matt Jones is one of the finest musicians I have ever met, as well as being a great performer and a very detailed-oriented person, which I am most assuredly not!
Brian Broussard plays every song on the bass like it's AC/DC, which I love. Even on something like 'Take me Back to New Orleans," there is a thunder that really brings the best out of me as a drummer.
John Griffith, my brother for God knows how many years, just adds his own special brand of Griff-ness that you'll never find anywhere else. And he's a hell of a singer as well!
Together, I like to think we create something unique, musically vital, emotionally present and just plain a lot of damn fun.
Not many drummers are lead singers. Was that always in the cards since Cowboy Mouth's early days?
I truly did not want to spend my career as a drummer having to stare at a guitar player's ass forever. I didn't really plan to be a front man initially, but I realized pretty early on that I could do it — as long as I approached it completely different from anyone else. So far, so good!
When people think of New Orleans music, jazz or Zydeco or blues may come to mind. How is the rock scene? Do you feel like you're part of a rock community in your hometown?
I've never really felt that there was any sort of 'rock' scene. We were all musicians who just play, and there seems to be an understanding and camaraderie that exists between players down there. Not that it's not competitive or anything, but you're really just trying to transfer a feeling or emotion to an audience. No matter what clothing or style you dress it up in, it really is all the same. There's only eight notes and it's more about what you bring to the game from your heart and soul than anything else.
By John Soltes / Publisher / John@HollywoodSoapbox.com
Cowboy Mouth will play Thursday, Jan. 18 at B.B. King's Bar & Grill in Midtown Manhattan. Click here for more information and tickets.