REVIEW: 'Django' finds famed guitarist on the run in WWII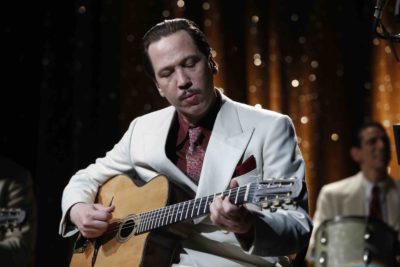 The new film Django, from writer-director Étienne Comar, details the trials and tribulations of Django Reinhardt, the celebrated Gypsy jazz guitarist, as he navigates the difficulties of World War II and the rise of Nazi Germany. The story follows him as he attempts to flee France and make it to Switzerland with his family. Along the way, he has several moral crises, including being asked to play for the Nazi elite.
As Comar tells the story, he focuses on the music that Reinhardt was able to produce during this difficult time. There's no question this skilled guitarist was able to elicit toe taps, head bobs and looks of admiration from many crowds. Actor Reda Kateb expertly portrays the musician as a low-key, contemplative person, someone who would rather listen and consider the consequences than necessarily show his emotions. During the musical parts, Kateb is able to convince the audience that he's as good as Reinhardt's wonderfully fast-paced playing. The music in the film is interpreted by The Rosenberg Trio and Warren Ellis.
Even though Django serves as a film about music, it's also a quiet narrative, one in which the horrors of WWII begin to slowly take hold. Reinhardt and his Gypsy family and friends experience limited freedoms, constant questions and eventual translocation. They attempt to stay two steps ahead of the advancing Germans, but they know their cultural background is on siege. And they need to develop plans to head for the Swiss border.
While this physical journey is taking place, Reinhardt still plays his music. He's not above taking out his guitar in a barroom and plying his trade, sometimes taking a backseat to the local musicians. Of course, being that he's a famous guitarist, his aura always shines too bright, and the Nazi generals eventually find him and want to employ him for a tour of Germany. This presents Reinhardt an overarching moral crisis for the movie: Does he accept their offer and secure his safety? Does he refuse their offer and face the consequences?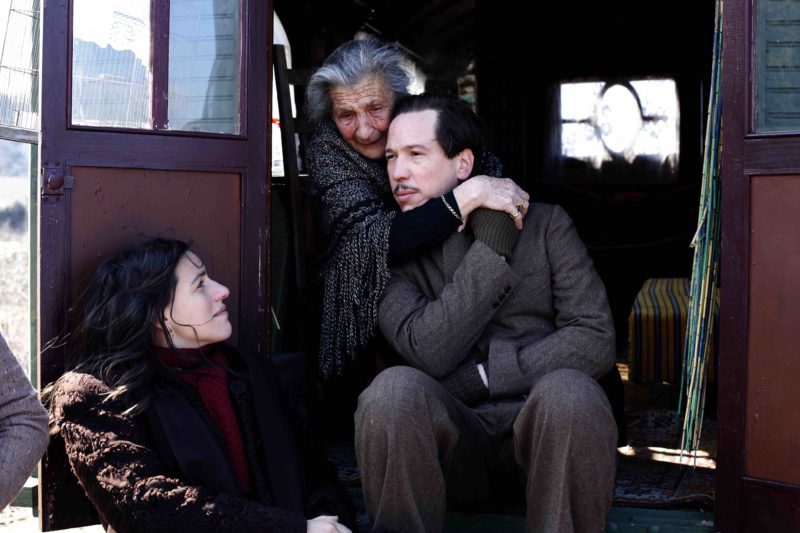 Comar is a skilled director. His Of Gods and Men still stands as one of the crowning achievements of French filmmaking in recent years, and Django is a welcome entry on his résumé. The film is not a typical biopic; instead, it takes a fine focus on a pivotal chapter in the musician's life. This means the narrative never drags or feels rushed.
His cinematographer and technical team are able to lens the film with such a diligent care for lighting, setting and emotion. Many of the scenes take place at night or in a crowded music hall, and Comar is able to capture the intimacy and impending dread with a soft palette.
Kateb's anchoring performance is remarkable, mostly because of how understated it is. There are no showy scenes or large displays of heightened emotion. Kateb stays true to the Reinhardt character, imbuing the musician with a softer, deeper touch. It's a revelatory performance that is matched by the skilled acting of the supporting cast. Notable additions are Cécile de France as a German acquaintance, Beata Palya as his wife and BimBam Merstein as his loyal mother.
Django is the first great film of 2018.
By John Soltes / Publisher / John@HollywoodSoapbox.com
Django (2018), written and directed by Étienne Comar, stars Reda Kateb, Cécile de France, Beata Palya and BimBam Merstein. Running time: 117 minutes. Not Rated. Click here for more information. Rating: