INTERVIEW: It's the hard-knock life for Christopher Sieber at Paper Mill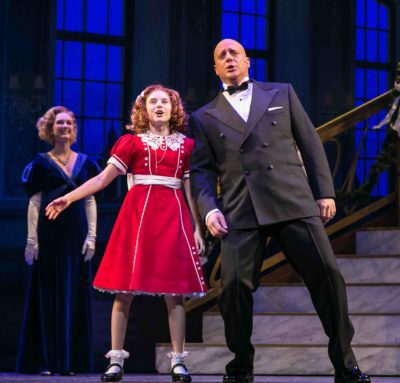 Christopher Sieber, one of the most successful Broadway actors of his generation, has assumed one of the most iconic roles in American musical theater. He can be currently seen as Oliver Warbucks in Annie at Paper Mill Playhouse in Millburn, New Jersey.
Sieber is best known for his many roles across the Hudson River in Midtown Manhattan. Be it characters in Spamalot, Matilda, Pippin, La Cage aux Folles or Shrek, the roles have been numerous and varied, and now he can add the billionaire who helps little orphan Annie escape her "Hard-Knock Life."
The actor became attached to the production, which also stars Beth Leavel and Erin Mackey, only after a friend of his told him that Paper Mill was staging a revival. "I called my agent and asked, 'Would they consider me as Oliver Warbucks?'," Sieber said in a recent phone interview.
They said yes.
Paper Mill Playhouse has become one of the most important regional theaters in the United States, and its close proximity to New York City means that many of its productions are eyed for transfer to Broadway. That closeness also means Sieber is surrounded by similarly talented actors. "The good thing about Paper Mill Playhouse is you get people who have done Broadway," he said.
The director of this revival, Mark S. Hoebee, let Sieber interpret the memorable role on the actor's own terms. "Oliver Warbucks has more of an arc than people realize," Sieber said. "This little girl throws a wrench into his life and changes him."
The premise of the show, with music by Charles Strouse and lyrics by Martin Charnin, is well known to musical lovers. Annie (Peyton Ella and Cassidy Pry alternate) is taken from a cruel orphanage, run by Miss Hannigan (Leavel), and given the opportunity to live with Warbucks. After winning each other's hearts, they both set out to find Annie's biological parents. The musical has such famous tunes as "It's the Hard-Knock Life," "Easy Street" and "Tomorrow."
"Annie is the perfect show for the holidays," he said. "We do theater, and we tell stories to take people away from trouble."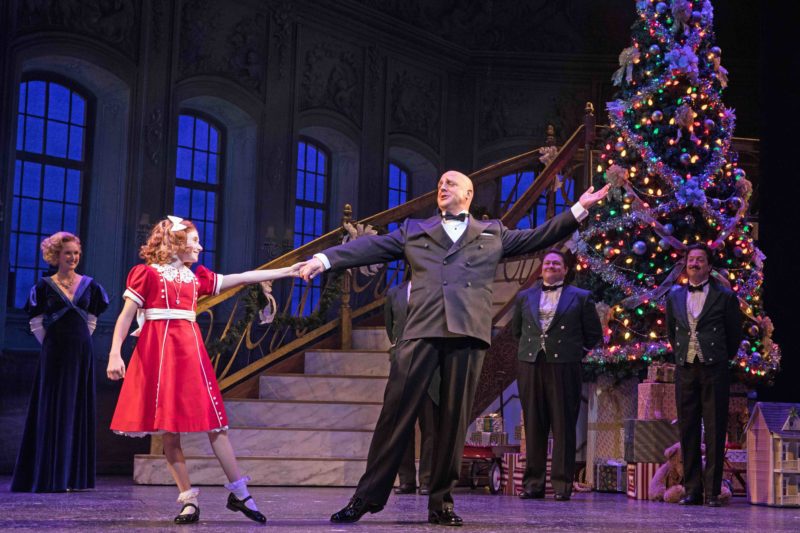 Luckily, the role of Warbucks is written to a tenor baritone, which fits Sieber perfectly. That voice has taken him to so many characters and helped him earn two Tony Award nominations. "I'm very proud of the things I have done," he said. "I'm like, oh my gosh, how did I do that. Shrek was fantastic because I got to help create the show. Spamalot was such a blast."
Sieber was in the third grade when he first got the bug to act and sing. He noticed at that age he was constantly the class clown, and some wonderful teachers helped to nurture his talents. "They saw something in me," he said of his early years in Minnesota.
His musical roles are often demanding, but he sticks by some tried-and-true methods to keep his voice strong. First, he always stays hydrated and takes it easy in the mornings. "Give yourself some rest time," he said. "Know your limits."
One other bit of advice, especially if playing Warbucks in a production of Annie: shaving one's head is a necessity.
By John Soltes / Publisher / John@HollywoodSoapbox.com
Annie continues through Dec. 31 at Paper Mill Playhouse in Millburn, New Jersey. Click here for more information and tickets.