INTERVIEW: Adam Kaplan is ready to tell his 'Bronx Tale' on Broadway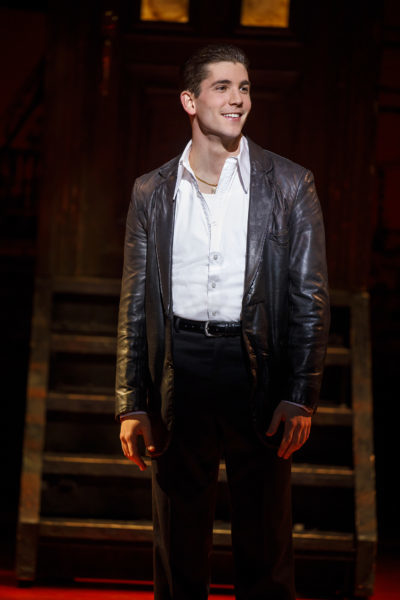 A Bronx Tale from Chazz Palminteri is one of the few Broadway shows that continues to succeed in Midtown Manhattan, and the producers have recently pumped even more energy into the 1960s-set musical by casting Adam Kaplan as the main character of Calogero.
In the show, Calogero is an Italian-American young man growing up in the Bronx, and he finds himself caught between his ethical, responsible father (Richard H. Blake) and a local mobster with a winsome charm (Nick Cordero). The musical, featuring music by Alan Menken and lyrics by Glenn Slater, is based off the original one-man show and movie starring Palminteri and Robert De Niro (who also directed the movie). This time around, the doo-wop songs and stories are co-directed by De Niro and Jerry Zaks.
"I was in L.A. doing some auditions and meetings," Kaplan said in a recent phone interview. "My agents are on both coasts, and so I was trying to make some stuff happen out there. Then I got a call from my agents saying, 'The Bronx Tale team would love to see you for an audition, and they don't need you to fly back for the first round. So if you're willing to send in a tape.' And I do self-tapes all the time, and you never really think that anybody is going to watch them. But I did anyway."
Watch them they did. Soon enough, Kaplan's agent called back telling him to drop what he was doing and fly to New York. Within a few hours, he found himself in the Big Apple for a whirlwind of callbacks over the course of 48 hours. His final audition was with Zaks and Palminteri, a surreal moment for sure. Zaks is a theatrical legend, and Palminteri didn't only write the script, he lived this part in the 1960s.
"Two icons in their own respect," Kaplan said. "Then I flew back early morning the next day because I still had a couple of weeks left on my lease in Los Angeles and wanted to make the most of my time there, and about 24 hours later, my agents called. And my manager called and said, 'You've got to fly back because you start rehearsals in two days.' So it was a very quick turnaround process."
Kaplan said he loves the character of Calogero because he's so wide eyed and susceptible to the environment and world around him. Despite the prejudice of the neighborhood, he also finds true love with Jane (Christiani Pitts), a girl who lives nearby.
"He's got these two role models, each offering vastly different things in his life, but both with a lot of wisdom and a lot to offer him," said Kaplan, who has appeared on Broadway in Newsies and with the New York Philharmonic in Show Boat. "What I love about him is that he's able to take in everything and then make those decisions for himself. He's like every young kid. The parents try to give as much guidance as they can, and there are outside forces. And at the end, you have to make your own mistakes. What I love about him is that he learns from those mistakes, and he's got such an amazing heart. And that's true when you meet Chazz. He's certainly this imposing figure because he's so tall. You see him as this mobster in these movies, but he's just a sweetheart. He really, truly cares about the story and what it means."
It can be intimidating to step into the shoes of an iconic role that has been seen on the silver screen and Broadway before. Kaplan saw the original movie a decade ago and revisited it for his new role because he wanted to make sure he understood the tone of the piece before playing Calogero in front of an audience.
"I just think that what's wonderful is that they found so many ways to make this story work, and the movie is very different from the one-man show, which is very different from our musical," he said. "But the heart of it all is still the same, so I think it's exciting, not necessarily intimidating."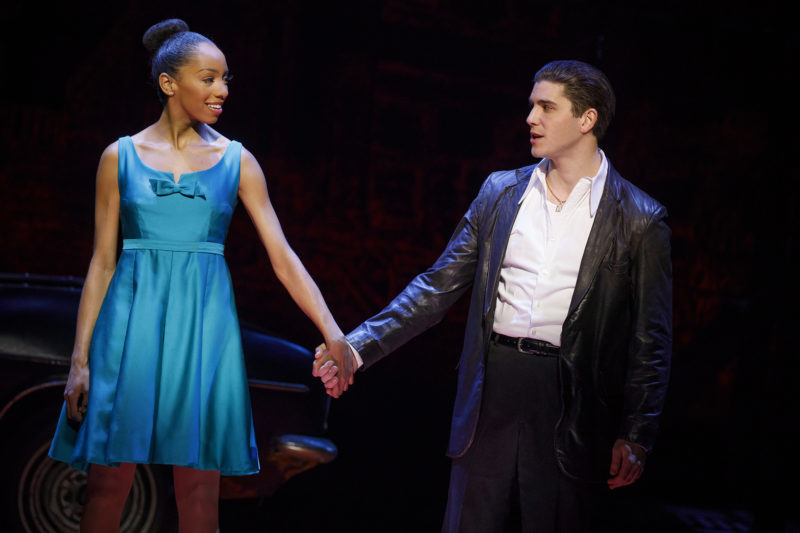 The rehearsals, before he took over the character in early November, were intense. He had approximately three weeks to learn the show, so he would practice during the day and watch the musical at night.
"After rehearsals every day I've pretty much been at the theater taking notes and making sure that I've got all the blocking down," he said. "Calogero's track is so specific, and he's got to hit a certain spot on stage for every light cue. And there's just so much material to learn, so it's been so helpful to watch every night. And then during the day, it's been about probably … 12 to 6 every day, with Mondays off, working with either the stage manager and the dance captain. This is my third time being put into a show, meaning the third time that I've replaced in a company, so it's not my first rodeo in that respect, which is great because it's an intimidating process being put into a show because you're the only one who is new. And everybody else knows what they're doing, but the cast has been so supportive and helpful."
By John Soltes / Publisher / John@HollywoodSoapbox.com
A Bronx Tale the musical is currently playing at the Longacre Theatre on Broadway. Click here for more information and tickets.