INTERVIEW: 'American Idol' winner Ruben Studdard enjoys a good Christmas tune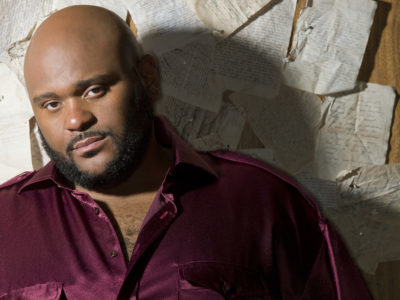 The Colors of Christmas, the annual concert tour of holiday-themed tunes, will stop Tuesday, Dec. 5 at the State Theatre in New Brunswick, New Jersey. Audience members can expect to hear the gentle crooning and festive belting of Peabo Bryson, American Idol winner Ruben Studdard, Jody Watley, and Marilyn McCoo & Billy Davis.
Most of the Christmas gems will be played, including "Oh Holy Night," "I'll Be Home for Christmas" and "Have Yourself a Merry Little Christmas."
For Studdard, who is gearing up to release his eighth studio album in 2018, the concert tour is a chance for him to celebrate the music he loves best.
"Well, this is I think about my fourth or fifth year doing The Colors of Christmas, and it's been wonderful every year," Studdard said in a recent phone interview. "And it's just a great time. I think people definitely look forward to this time of year, and one of the things they look forward to is the music. And The Colors of Christmas is an opportunity for people to come and hear familiar Christmas songs that they love and like, and they get a chance to hear it from people that they love to hear sing, i.e. Peabo Bryson and me and countless others that have been a part of The Colors of Christmas over the years."
Studdard said he and the other performers have the freedom to choose the songs they most love, but they are open to suggestions. They work together with the producers and try to build a set list that will be enjoyed by the audience.
"There are certain songs that just can't be left off a Christmas list, you know what I mean," he said. "It's definitely a great collaboration between the artists and the producers. … I really don't have a preference. I like Christmas music, so I think it's all good."
That 2018 album and subsequent tour will see Studdard reinterpreting the music of Luther Vandross. Right now, the recording is dubbed Ruben Studdard Sings Luther Vandroos, and it will be a loving tribute to a musician who greatly influenced Studdard's life and career.
"My mother was one of his biggest fans, and she definitely never missed a concert when he came to Alabama," he said. "So I grew up listening to his music, and I grew to admire and love him as an artist in my own right, not just because my mother influenced my musical selections. It was an opportunity as I grew as a musician to admire his talent, and people have always been comparing me to him ever since I was on American Idol. It's been 15 years post-Idol, and I think it's the appropriate time. It's a really well done project by a producer, John Jackson, who has done some really great work in the past with me, so I'm just looking forward to the fans getting the opportunity to hear this music."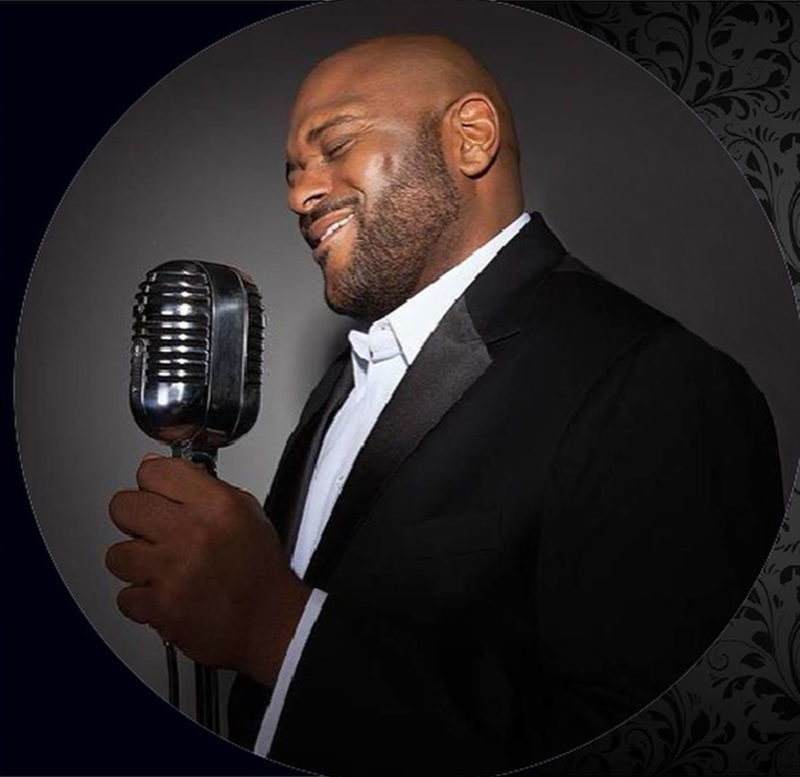 Studdard seems to love talking about American Idol, and he doesn't deny that the reality competition series, which will be rebooted soon, had a tremendous impact on his career. Studdard won the contest in the show's second season, and he instantly saw his recognition and popularity rise.
"It was definitely the opportunity that I needed to get a chance to do something that I had been trying to do since I was 11," he said. "I had wanted to be a professional musician for that long, and I had been recording demos and doing all those things and trying to get into the industry. And nothing seemed to really work, and American Idol was my catalyst. So I look back upon that experience very fondly and thankful that I had the opportunity to be a part of the show."
He added: "I grew up just listening to a whole lot of different music. … I was heavily engrossed in classical music and jazz and just so many different forms of music, so I hope that I get an opportunity, as my career continues, to introduce people to the many sides of Ruben Studdard musically."
By John Soltes / Publisher / John@HollywoodSoapbox.com
The Colors of Christmas, featuring Peabo Bryson, Rubben Studdard, Jody Watley, and Marilyn McCoo & Billy Davis, will play Tuesday, Dec. 5 at the State Theatre in New Brunswick, New Jersey. Click here for more information and tickets.