INTERVIEW: Chuck Palahniuk's new novella inspires musical performances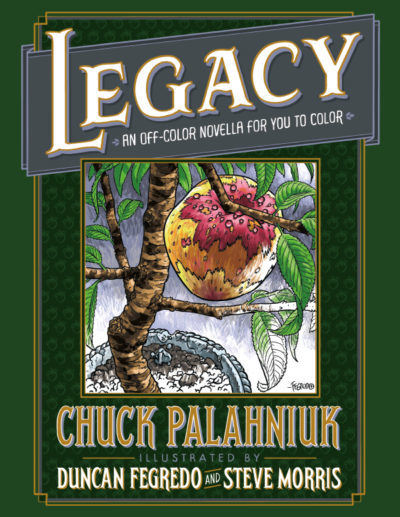 Chuck Palahniuk has crafted a string of edgy, engaging, often violent literary stories over the past 20 years. From Fight Club to Lullaby to his most recent, Legacy: An Off-Color Novella For You to Color, his authorial output has earned him a cadre of dedicated fans and coveted spots on bestseller lists.
Legacy, releasing Nov. 7 and featuring colorable illustrations by Steve Morris and Mike Norton, deals with "aspiring immortals, an amoral banker and his despicable family, a stalker and the kind of extreme storytelling and biting social satire that the readers of Fight Club, Choke and Survivor have come to expect," according to a press release from Dark Horse, publisher of the new novella.
Palahniuk's first novel, Fight Club, was adapted into a successful David Fincher film starring Brad Pitt, Helena Bonham Carter and Edward Norton. In some ways, that story and its trio of memorable characters defined the author's style of transgressive humor, social satire, gross details and commentary on violence.
Now his work is going musical thanks to the Bushwick Book Club. The club will present three performances of a musicalized show inspired by Legacy. Brooklyn audiences will be able to experience the show Tuesday, Nov. 7, while Portland, Oregon, joins in Saturday, Nov. 11. Finally, Los Angeles fans can check out the club's songs Nov. 16. Palahniuk himself will take part in the Nov. 11 Portland event.
"Founded in Brooklyn in 2009, the Bushwick Book Club meets every month and employs the talents of local songwriters and artists who plumb the depths of a chosen literary gem to create that rare and beautiful thing — a new song (or visual art, dance, film or snack)," according to a press release. "All songs are then performed at a live show."
Recently, Hollywood Soapbox exchanged emails with Palahniuk about his new novella and the Bushwick Book Club's musical plans.
What inspired you to write Legacy?
My Response: The goal was to write about a completely unspiritual, self-centered douche bag devoted to his own neurosis and pleasure because he had no idea of his place in history. I've given this klutz something helpless that forces him to live beyond his own selfish desires. The plot is a classic. Look at Breakfast at Tiffany's or Three Men and a Baby. But Legacy could easily be called A Douche Bag Grows in Brooklyn. I expect it to become a classic, held in the same regard as Dickens' A Christmas Carol.
Did you feel the format and collaboration of Legacy opened up some untapped creative channels?
Define your terms, please? Untapped creative channels, I don't have. All I know is that this story got so sweet and risked being so — dare I say woke? — that I hadn't the balls to publish it without the support of fellow artists who could share that risk. God forbid I get caught, alone, being all touchy-feel-y.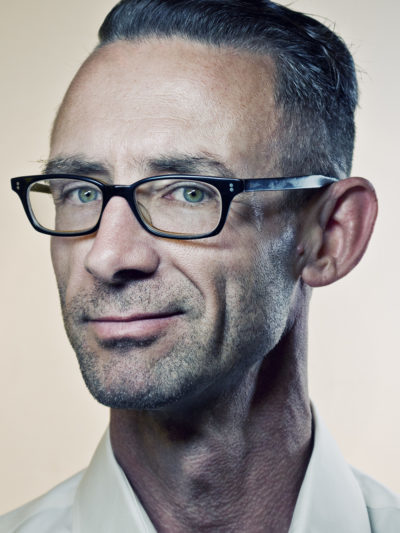 What was your first reaction when you heard the Bushwick Book Club would musicalize your work?
In the year 2000, the University of Pennsylvania held a conference based on my work. Attendees presented everything from quilts to interpretive dance inspired by Fight Club. Since then, there's been radio silence. So I was happily stunned to hear from the Bushwick Book Club. My theory is that a good story inspires other people to tell their stories. I can't wait to listen.
What can fans expect if they see you at the event in Portland, Oregon?
In Portland I'll bring the last few hundred glowing neon beach balls, plus prizes for people to win between pieces of music. The Cacophony Society, of which I am a lifetime member, will forever compel me to contribute my share of visual razzle-dazzle.
How has the publishing world changed since the publication of Fight Club more than 20 years ago?
At the risk of sounding old and cranky in a Vonnegut way, I'd say publishing has lost some balls. In 1996 when Fight Club barely squeaked into the world, New York was publishing books like Trainspotting and American Psycho. The events of September 11th universally re-branded all bad boy behavior as "terrorism" and novels like The Monkey Wrench Gang fell out of fashion. Recognizing that, I'd wager that those bad behavior novels are right-this-minute about to enjoy a huge resurgence. Fingers crossed.
By John Soltes / Publisher / John@HollywoodSoapbox.com
The Bushwick Book Club will present musical performances inspired by Chuck Palahniuk's Legacy: An Off-Color Novella For Your to Color Nov. 7, 11 and 16 in Brooklyn, New York; Portland, Oregon; and Los Angeles, respectively. Click here for more information on Palahniuk. Click here for more information on the Bushwick Book Club.