INTERVIEW: Joe Kenda on his top-rated crime show, new autobiography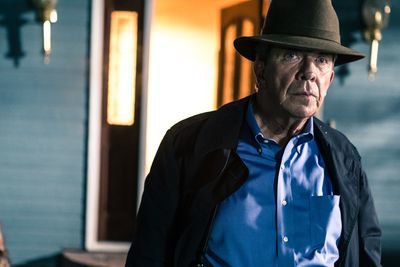 Investigation Discovery's Homicide Hunter with Detective Lt. Joe Kenda, formerly of the Colorado Springs Police Department, is the top-rated show on the network, pulling in an average of nearly 2 million viewers per week. Audience members for the series, which premieres new episodes Wednesdays at 10 p.m., are also enjoying Kenda's new autobiography, I Will Find You: Solving Killer Cases From My Life Fighting Crime.
The retired detective has a matter-of-fact line delivery that has caught the attention of true-crime enthusiasts, and in a crowded reality TV marketplace where surviving to see a second season is nearly impossible, Kenda has a hit on his hands. Homicide Hunter will celebrate 100 episodes this January.
That's longevity.
"I'm busy, as they say, but it keeps me off the street corners," Kenda said in a recent phone interview with Hollywood Soapbox.
The impetus for writing the new book came from Kenda's wife. "For 30 years, my wife nagged me to write a book," he said. "She has a PhD in nagging, which she's obtained from a fine institution apparently, and I finally decided that maybe it would be cathartic for me to sit down and just explain things. And it seems to be very, very successful, from what I can tell."
When Kenda revisits a murder case for the TV show or his book, he typically works from memory. He doesn't need to look at old files or reinvestigate the matter. These bloody affairs have emblazoned themselves in his mind. "This work is very intense," he admitted. "If you did this, you wouldn't read notes either. It's indelibly marked in your brain. … It's all in my head. Sometimes I wish it wasn't."
He added: "I think there are more details in the book than there on television because television, of course, has a taste line that's not to be crossed. You can't discuss children being murdered on television. People aren't going to respond very well to that, although it is in that book. That book is honest and true. It is as honest as it gets. Nothing in there is anything other than the absolute truth, so it's an interesting insight for someone who's wondered about what it's like to wander through violent crime. That's an opportunity for you to do so."
For Kenda, each case provides an engaging story to tell the audience. Some of the hundreds of homicides over the years are more interesting than others; however, they are all equally tragic.
"The network makes decisions about what they think would make a better story than the next one," he said. "In my view, they all have a very similar vein, and they all have a very interesting aspect, which is the fact that truth is stranger than fiction. But some fit better into a five-act kind of format than others do, and some have something that just stands out maybe a little bit. So there's always a feature of making decisions about which one is better than the next one, but they all have their story to tell."
In his time with the Colorado Springs Police Department, Kenda was involved in 387 murder cases, 356 of which were cleared by arrest. That record — 92 percent — is quite high. "It's not that I'm smarter than anybody else," he said. "It's just that I was more determined. I wouldn't give up. It wasn't a job to me; it was a mission."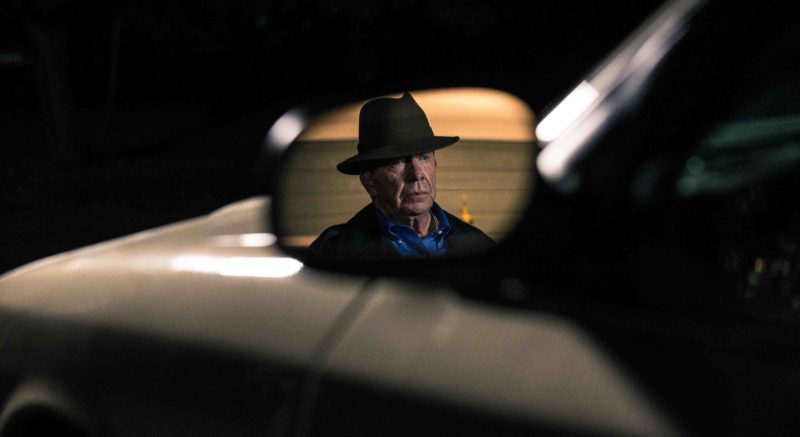 He served for 23 years with the police department in Colorado Springs, Colorado, and saw many changes over that tenure. When he began his work, there wasn't much "forensic magic" as there is today. It used to be about fingerprints and ballistics, whereas today it's about cheek swabs and attaining DNA.
"In fact, I was the first guy to use DNA in a homicide case in the State of Colorado in 1991 when it first came into existence," he said. "It started in England in 1986, but it finally wandered its way over the ocean. The American courts began to accept it as expert testimony, and we actually used it in cases. Prior to that, there was the standard thing of fingerprints, and ballistics and so on, which is not forensic science. In reality, it's forensic opinion. It is the opinion of the examiner based on his experience as to how useful that is. DNA is another matter. It is scientific, and it was developed for the purpose of medical use and not for the police. But it can be used. The false promise of DNA, unfortunately, is that humans conduct the tests, so mistakes are made. Sometimes vigilantes get involved and decide to alter the results."
One of the scariest incidents in Kenda's many years on the job involved the serial killer Ted Bundy. Kenda actually had the opportunity to interview him in the 1970s.
"He was in the Pitkin County Jail, which is in Colorado," he said. "It's up in the mountains near Aspen and that sort of thing. Myself and another detective were talking to this idiot in a cell, and not long after we spoke with him, he escaped from the Pitkin County Jail and committed a series of other murders before he finally was arrested and executed in the State of Florida. So long, Ted."
He added: "They made a television movie about Ted Bundy, and they implied in that movie that he was a law student, which he supposedly was. I don't think they ever established that, but he said he was, that he was in law school somewhere and dropped out of it to start murdering people. And they presented him in that film as some sort of super intelligent, clever guy. He was cunning. There was no question about that. He was very cunning, but he was absolutely out of his Goddamn mind. And if you talked to him for 15 minutes, you'd figure that out. He's not articulate. He is nuts, and speaking to him directly eye to eye, it's very clear that this guy is out there in outer space. And that's where he was. He committed 36 homicides before they finally captured him because he continued to kill and got sloppier and sloppier and sloppier until he was at a sorority house in Florida, killing a girl with a carpenter's hammer in front of like 30 witnesses, who finally decided to dog-pile him, and take the hammer away and winds up getting lethally injected by the State of Florida. So the reality versus entertainment is quite apparent if you do this for a living."
By John Soltes / Publisher / John@HollywoodSoapbox.com
Homicide Hunter continues Wednesdays at 10 p.m. on Investigation Discovery. Detective Lt. Joe Kenda's new autobiography, I Will Find You: Solving Killer Cases From My Life Fighting Crime, is now available. Click here for more information.