INTERVIEW: Amy Herzog's 'Mary Jane' features cast members playing two roles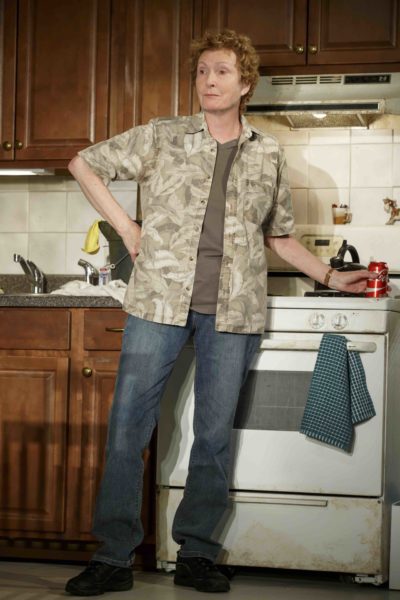 Amy Herzog is one of the most important playwrights of this generation, and Anne Kauffman is one of the most important theater directors of this generation. When they come together, like they've done for New York Theatre Workshop's Mary Jane, interesting theatrical creations begin to happen.
In the play, which details a single mother caring for a chronically sick child, Liza Colón-Zayas, Carrie Coon, Danaya Esperanza, Susan Pourfar and Brenda Wehle, each accomplished performers, play dual roles on the stage of the off-Broadway theater company. That makes for some engaging, creative realities on stage.
Wehle is a Drama Desk, Outer Critics Circle and Obie Award winner who has also appeared on Broadway (The Crucible, The Big Knife) and in the films American Beauty and Kill Your Darlings. Recently, Hollywood Soapbox exchanged emails with the actress about her roles as Ruthie and Tenkei. Questions and answers have been slightly edited for style.
Is it difficult to play two characters on stage? How do you approach each role?
It's not difficult at all if you have no problem accepting gifts! Every character in this beautiful play is a teacher as well as a student. I approach each of these roles first by listening to how Amy has given voice to them … and next by listening to the other character in each scene's conversation. I really enjoy housing them!
What's it like to bring Amy Herzog's words to life each night?
Honestly? It's an honor. … That's what it feels like!
What do you feel the play says about family, love and illness?
So many things. Be there? Stay with it? Hang in there? Give what you have to give! You just might experience surprising rewards while experiencing the challenges 'illness' offers you.
What's it like working with this ensemble?
It's terrific, really. Onstage and backstage — we all love our Mar Jane — each one of us cast and crew.
After Mary Jane's run, what's on the horizon for you?
The other coast … visiting my grandchildren and their parents! Doing this play reminds me to miss no moments where family and love conjoin!
By John Soltes / Publisher / John@HollywoodSoapbox.com
The New York Theatre Workshop's production of Mary Jane continues its extended run through Oct. 29. Click here for more information and tickets.