INTERVIEW: Alexander Janko realizes his dreams with 'Year by the Sea'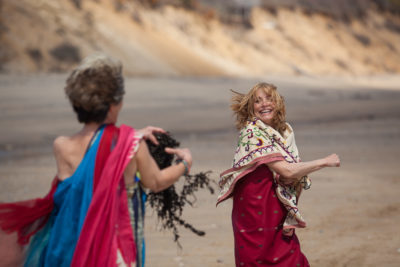 Alexander Janko, the composer of My Big Fat Greek Wedding, was so inspired by Joan Anderson's memoir, Year by the Sea, that he set out to adapt the book for the big screen. As a first-time director, he had a lot to learn, but after years of obstacles, he's now set to premiere the movie Friday, Sept. 8 at the Lincoln Plaza Cinema and Landmark Sunshine. Los Angeles will see the movie beginning Friday, Sept. 15.
The film follows the main character (played by Karen Allen) as she decides to leave her husband as he starts a new job in Kansas. Instead, she relocates to Cape Cod, Massachusetts, to redefine her life. On the coastline, she enjoys the company of a motley crew of locals and rediscovers herself along the way. The supporting cast includes Celia Imrie, S. Epatha Merkerson, Yannick Bisson, Michael Cristofer and Alvin Epstein.
"It was actually about nine years ago that the book found me," Janko said in a recent phone interview. "It sort of magically appeared on my kitchen counter, and I was curious. … I was at a personal and professional crossroads, and it just kind of hit me like a lead brick and really made me kind of keep reading. And through the process of reading Joan's book, I think what I was struck by more than anything else was the universality of her message, that it's never too late to reclaim one's life."
Janko said the story features the classic midlife crisis, a time in one's life when it's natural to evaluate what one has achieved thus far and what the future holds. It's a story of possibilities and discovery.
"I think that happens for everybody, and it happened for me," he said. "The other thing that struck me was how honest and vulnerable she was in sharing her story about empty-nesting and what happens, in her case, specifically to a mother after devoting 30 years to motherhood and the challenges that that presented. And I, like everybody, have a mom, and I also happen to have two older sisters who are now mothers and had a child myself. So I was starting to think about the parenting journey and that continuum, so I think there was a confluence of personal resonance, seeing my own story, my own mother's story."
Janko called reading Anderson's book an a-ha moment, and the power of her message still lingers. However, even with the best of intentions, making an independent film is tough business. The first-time director was inspired to start the movie years ago, and then the financial crisis hit the United States. Funding was difficult to come by, and the project took years of development.
"It was, like all independent films, a challenge," he said "We had no studio. In fact, every studio turned us down because it was 'too small.' Timing-wise it was very difficult. … We were really scrapping everything together, sort of tying our shoelaces, and where we wound up getting some traction and having some success was first turning to Joan's fans. We utilized Kickstarter as a platform to help us with our development funding, and that was unusual at the time."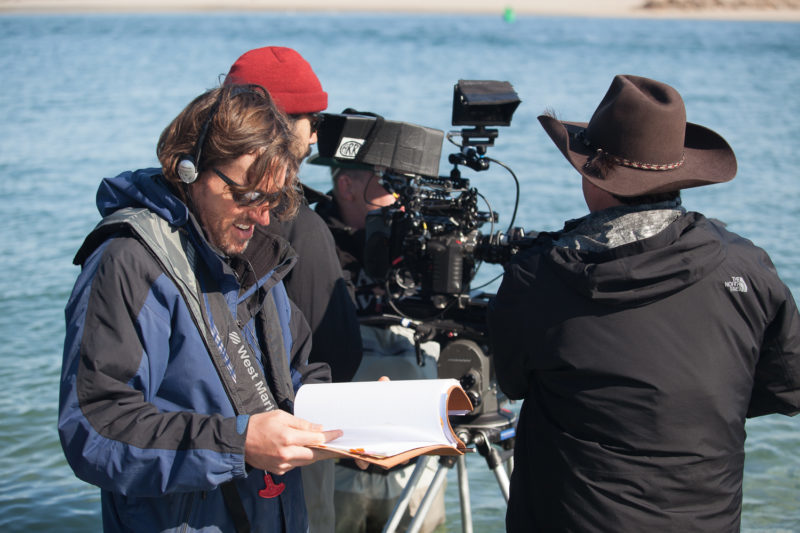 Another key component for Janko was his casting director, Pat McCorkle. She helped with securing cast members even when the financing was unclear. Janko called it the ultimate catch 22.
"The money won't commit until you have the cast, and the cast won't commit until you have money," he said. "So we were very lucky in that we got the script to Pat McCorkle in New York. She loved it, was very supportive of it and knew exactly who to contact and who she wanted to see in those roles. I think the first person she brought on board was Michael Cristofer. Karen Allen quickly came in. Then we had S. Epatha Merkerson and Celia Imrie. The hardest person to actually cast was the fisherman, Yannick Bisson."
With the cast in place and funds in hand, now it was time to turn to production. Shooting an independent film on Cape Cod can be difficult, and Janko said he experienced both "blessings and curses."
"The blessing was that we had a tremendous amount of local support, and the people themselves were so excited," he said. "Most of our locations were gratis. Lots of businesses supported us. We had people cooking meals, providing housing for cast and crew, and it was offseason. So for the amount of money that we were spending, it helped shore up some revenue stuff. The challenge, of course, is it's not entirely accessible, so getting crew there was difficult. We were also in the off-season. Winter on Cape Cod is quite an adventure in its own right."
He added: "Pprobably the greatest challenge had nothing to do with the location and more to do with the fact that we only had 22 days to make the entire movie, and that meant we had to have a lot of setups, very long days, 14-hour days, which took its toll on Karen Allen because she was in 99 percent of the movie. She didn't really have any time off, and we were also challenged by not being able to shoot a lot of footage. We had at the end of the day about 30 hours, which is about one-third of the traditional amount of footage that you have for a film, and as a first-time filmmaker, we were also presented with challenges of shooting on water. … Shooting in a tidal environment made scheduling a challenge. Shooting with animals and children is always interesting, so there were a lot of things. We bit off a lot, but at the same time, the benefit and the payoff is the Cape is a beautiful place. And the National Seashore is a beautiful place, and that means that the cinematography in the film really becomes a character in the movie. So all of that nature, and all of that water, and just vistas, sunrises, and sunsets, dusk and dawn, it's gorgeous."
By John Soltes / Publisher / John@HollywoodSoapbox.com
Year by the Sea will premiere Friday, Sept. 8 in New York City and Friday, Sept. 15 in Los Angeles. Click here for more information.