DVD REVIEW: Three brothers battle demons in 'Oxenfree'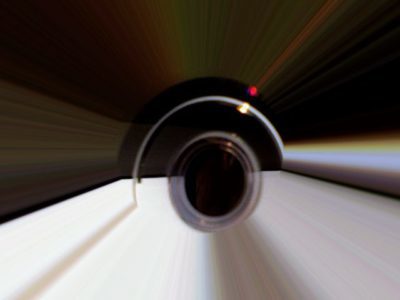 Oxenfree, recently released on iTunes, Amazon and Google Play from Candy Factory Films, finds three brothers reuniting at their family's cabin and trying to move forward after years of fighting. One brother, Aaron (Steve Molony), has been having health problems, so the trip with his siblings is extra special. The other two, Roy (Paul Vonasek) and Benjamin (Timothy R. Lane), are prone to verbal digs against each other. It takes the replaying of a childhood game in the woods for the brother to look past their differences and realize their shared bond.
The movie, directed by Dan Glaser, depends wholly on the three actors playing the brothers. Luckily, the movie is able to capture some convincing performances from the leads. Molony has the meatiest of the three roles. He has been at the cabin for a while before his brothers arrive, and the viewer is able to glean that he's suffering from a debilitating illness that causes him to cough and lose his breath. The prognosis is not good, and it seems that Molony's character of Aaron has convened this meeting for an ulterior motive.
Roy and Benjamin are polar opposites, and they are effectively portrayed by Vonasek and Lane, respectively. Roy is a loud-mouthed extrovert who sometimes comes off as a bully. Benjamin matches his brothers word for word, yet he's also self-conscious, even practicing conversations in the car before meeting his brothers in the woods.
The game that the trio plays involves their old stomping ground, dubbed Oxenfree, and when they take on imaginary beasts, there is a nostalgic magic in the air. They assume different identities, wear some clever costumes and transport themselves back to their childhood. It's a touching and humorous episode in the narrative, one that reminded me of The Battle of Shaker Heights, a movie from a few years ago starring Shia La Beouf. There's also a couple of fantastical elements reminiscent of Guillermo del Toro's early years.
Oxenfree is over in 90 minutes. It never outstays its welcome, and the thankfully Timothy J. Meyer's script never strays from the story's strongest element: the three brothers.
By John Soltes / Publisher / John@HollywoodSoapbox.com
Oxenfree (2016), written by Timothy J. Meyer and directed by Dan Glaser, is now available on iTunes, Amazon and Google Play. The movie, running 93 minutes, stars Steve Molony, Paul Vonasek and Timothy R. Lane. Rating: