INTERVIEW: Harlem Stage welcomes Misty Copeland, Saul Williams to fall programming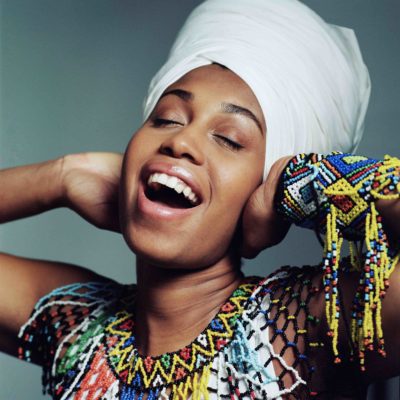 Harlem Stage, which has been going strong for 30 years, has planned a diverse and multidisciplinary fall season of film screenings, performances and community events. The company kicks off the programming with an open house Saturday, Sept. 16. At the event, audience members can join a drum circle led by artist-in-residence Christian Scott aTunde Adjuah. Other highlights include a master class with famed ballerina Misty Copeland, a dance theater work by Olivier Tarpaga and Esther Baker, a screening of Anisia Uzeyman's Dreamstates, and a "home"-centered story slam featuring Aman Ali.
At the center of the artistic action is Monique Martin, the new director of programming for Harlem Stage. She comes to the company after working for 10 years at SummerStage.
"We are offering something for everyone," Martin said in a recent phone interview. "We have an engaging open house with a drum circle with Christian Scott aTunde Adjuah, who is our artist in residence. He is in the second year of a three-year residency, and what that means is that we are presenting him with a number of programs that include discussions, talks, films, performances, master classes, workshops in the community and beyond. And he will be leading a drum circle as part of our open house on Sept. 16."
At the open house, guests can also tour the extraordinary Harlem Stage Gatehouse, an historic structure that used to provide clean water to New Yorkers and now serves as a performing arts space.
"Many people who are coming here for the first time may not know that this was a facility that was designed for fresh water to flow down to other parts of Manhattan when there were so many water-borne diseases, and it was renovated and opened in 2007," Martin said. "So it's a beautiful sanctuary space, and we want to give people a bit of the history of the space. And whenever someone comes for the first time, that's one of the first things they remark on is really the beauty of the venue."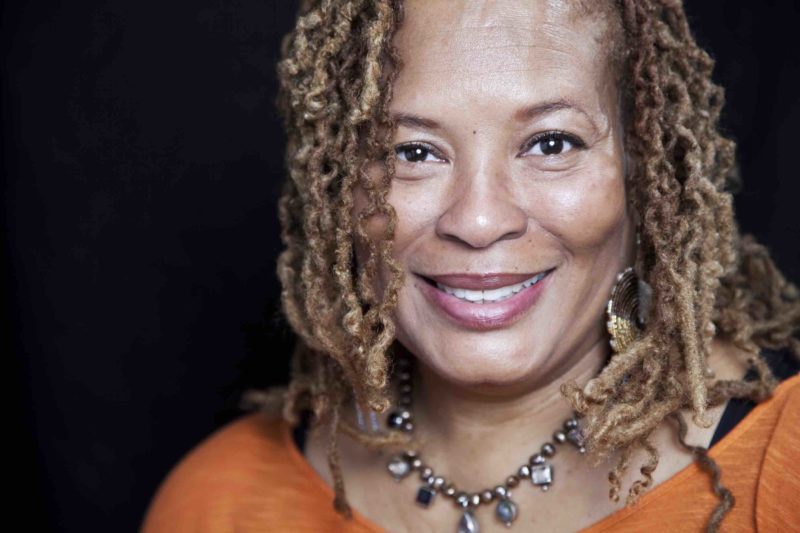 One highlight that Martin focused on is Oct. 12's Native Tongue: A Story Slam with Ali, a storyteller who will focus the evening on the concept of "home." Martin said the event should be a mixture of NPR's The Moth and slam poetry. She believes the theme of "home" is quite appropriate for the neighborhood in 2017.
"I thought that was an apt focus as Harlem has become such shifting demographics, and also New York City is a transient city," she said. "There's always new people, new energy, new ideas that come through New York. I think for me as a transplant, that's one of the things that's exciting about New York. There's always a new rhythm and a new energy here, and so we want to celebrate what does 'home' mean to you. Is it geographic? Is it ideological? And so that's one of the programs that's new to our programming, and I'm quite excited about that."
No doubt, one of the highlights of the fall for Harlem Stage will be the Nov. 6 visit by Copeland, a world-famous ballerina who has played Broadway and broke barriers at American Ballet Theatre. Her performances at the Metropolitan Opera House often sell out, and for Harlem Stage, she will offer an intimate master class.
"We've collaborated with two partner organizations, Dance Theatre of Harlem and Harlem School of the Arts, and they will be bringing students here to have not only a ballet class with Misty Copeland but that will be followed by a conversation with Carmen de Lavallade and Misty Copeland moderating the conversation. So we're really excited to kind of break down and demystify the process of being an artist, an artist of that caliber, an artist that also is considered a first in many ways, being at American Ballet Theatre, so it gives us an opportunity to have an engaging experience for the audience and for the students as well."
An ongoing project for Harlem Stage is the WaterWorks initiative, which centers on the visionary and transformative art that has been created at the Gatehouse. The next artist part of this program is Tamar-kali. The Nov. 13 evening will include a dinner party with a full meal, mini performance and each table receiving a prompt for discussion.
"It's a huge hit," Martin said. "It allows people to engage deeper with each other, and it breaks down that wall of spectator versus participant. And so you're actually engaging and participating in the conversation and in the work, versus a spectator experience where you're watching an artist do something extraordinary. So we're quite excited about that program."
On Dec. 1, Harlem Stage presents a special program in collaboration with Manhattan School of Music. Monkmania, A Centennial Tribute to Thelonious Monk will feature guest violinist Regina Carter and guest conductor John Beasley.
The fall programming ends with concerts by Jazzmeia Horn (Dec. 7) and Adjuah (Dec. 14 and 15). Martin said Adjuah's focus in the second year of his residency is the Afro New Orleanian Black Indian culture.
"He's a New Orleans native," she said. "His family is a big part of the culture there in New Orleans in terms of educators. They have a museum on Black Indian culture. His uncle is a renowned jazz musician, Donald Harrison, and Christian Scott has just been installed as a chief himself. So he'll be bringing that culture with him, which is quite exciting to have what you would normally not see unless you went to down New Orleans for Mardi Gras or some of the other not-so-commercial New Orleans celebration of that culture. He's bringing that here, so that's quite exciting for us to have him sprinkle that throughout the season and also to end the fall season with a concert on two days celebrating that culture with his extraordinary band."
By John Soltes / Publisher / John@HollywoodSoapbox.com
Harlem Stage kicks off its fall programming with an open house Saturday, Sept. 16 at 3 p.m. Tickets for that event are free. All fall events take place at the Harlem Stage Gatehouse at 150 Convent Ave. at West 135th Street in Manhattan. Click here for more information and tickets.