INTERVIEW: Phyllis Blanford is edgewalker on new album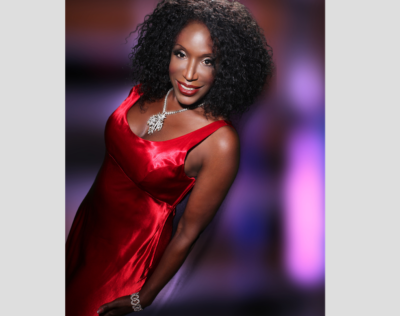 Jazz singer Phyllis Blanford has performed around the world, and now she has preserved her unique voice on her new album called Edgewalker. With songs like "Blue Woman," "Throw It Away" and "Save Your Love for Me," Blanford displays a sharp and effective voice, one that feels both timeless and of the minute.
Recently, Hollywood Soapbox exchanged emails with Blanford about her career and future aspirations. Questions and answers have been slightly edited for style.
When did you first fall in love with jazz?
Let's see I think that I fell in love with jazz as a very young child. I remember listening to Tobacco Road by Lou Rawls and songs by [Arthur] Prysock and loving the groove. The first female singers that I consciously chose to listen to were jazz singers — Dakota Staton, Nancy Wilson, Billie Holiday, etc.
Who are some of your influences?
Sarah Vaughan, Ella Fitzgerald, Carmen McRae.
How did Edgewalker come about? What prompted you to make that album?
Well, it was time. I stopped working for a year and decided to wholeheartedly follow my dreams, to reclaim what I had thrown away. There was a time when I was living my dream waking up every morning, working out, studying voice and singing at night. … Well, I didn't cherish what the universe had given me, and ultimately I destroyed my own dream. Edgewalker is a tool to fulfill my destiny … to perform!
Did you test the songs out on the road before recording them?
Yes, all of the songs recorded were sung live for a year before I went into the studio. The spoken-word pieces on the  CD were created on the spot.
By John Soltes / Publisher / John@HollywoodSoapbox.com
Click here for more information on Phyllis Blanford.