INTERVIEW: Hemingway, Gary Cooper were friends. Who knew?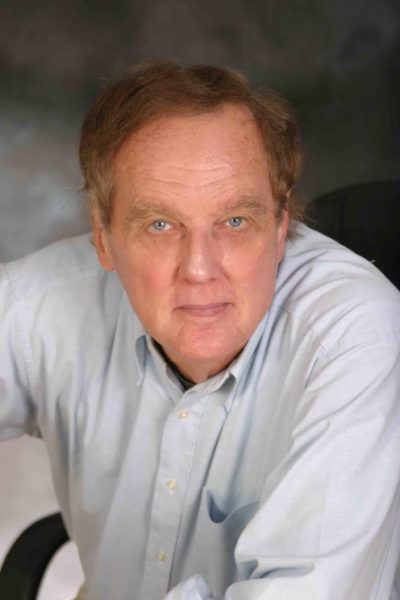 Director John Mulholland has crafted a new documentary that explores the friendship between two of the 20th century's most iconic personas: Ernest Hemingway and Gary Cooper. The legendary writer of From Whom the Bell Tolls and the Oscar-winning actor were unlikely buddies, and that makes Cooper & Hemingway: The True Gen a treat for both cinephiles and literary enthusiasts.
The film, narrated by Sam Waterston, features interviews with the likes of Kirk Douglas, Charlton Heston, Patricia Neal and Elmore Leonard. The documentary is now available on iTunes, Amazon and Google Play.
Recently, Hollywood Soapbox exchanged emails with Mulholland about the film and this legendary friendship. Questions and answers have been slightly edited for style.
What inspired you to tell this tale of this famous friendship?
Around the late '70s, early '80s, there were a slew of biographies on Gary Cooper, not sure why. Cooper's friendship with Ernest Hemingway would be mentioned — nothing in depth, almost in passing. I'd seen the famous Robert Capa photographs of them hunting in Idaho, Sun Valley. Since Hemingway was a favorite of mine, as was Cooper, this intrigued me. Given the public personas of both men — Cooper's image was of a cowboy, hardly bright, slow-witted and unsophisticated, conservative, anti-intellectual; but apparently a very nice guy. Whereas Hemingway's rep was the exact opposite — urban, sophisticated, bright, liberal, intellectual; and a genuine bastard. If these personas were accurate, how could they possibly even be hunting buddies, much less friends?
Many years whipped by, and I happened upon a Hemingway quote, from the late '30s, before he and Cooper had met. It piqued my interest — 'This actor Gary Cooper and I have the same approach, less is more. We don't let it all hang out.' I realized this was so very true. It got me going again, and I began to develop the documentary.
Did it immediately become obvious what tone and style you would take to recreate this friendship?
Tried to let their friendship, who they were as men, drive the tone, the V-O especially. The style was driven as much by, first, what graphics — photos, footage, letters, etc. — were available. And second, by where the on-camera participants took us, where their interviews led us; i.e., those who actually knew either man, those who were students of literature and film; those who were colleagues, authors and actors. Third, that one man was a writer and the other an actor, found ourselves frequently jettisoning an approach because it was too clumsy or awkward to match, in a visual sense, the writer with the actor.
For example, in the '20s and '30s, Hemingway's heroes were inevitably Americans abroad. As were Cooper's heroes throughout the '30s. Seemed an interesting area to explore, but it became visually too cumbersome to draw comparisons between the words on the page and Cooper film clips. What we didn't want was to cover a subject or period, cut to a black screen, pop up a caption — the 1940s, or post-war, etc. Wanted to make it, as much as possible, a seamless story, events and careers and lives driving the story forward, like a drama.
Good thing about the upcoming blu-ray is that we have so much material — only were able to use a small percentage of the on-camera people in our 2:18 finished version, so will be able to elaborate and go into greater depth in the blu-ray extras on areas given short-shrift or which were cut completely.
How did Sam Waterston get attached to the project?
[We] were looking for an actor who sounded relaxed, easy-going. Waterston was very intrigued by the friendship. When we sat down to discuss an approach, he liked the idea of sounding like he was sitting around a campfire, late at night, spinning tales. Little sense of drama, let their friendship and careers carry the drama. Waterston had no problem underplaying, as he said: If you can't underplay with these two, when can you ever?
What do you think their relationship says about larger themes in the 20th century?
Hemingway and Cooper both grew up under the sway of Teddy Roosevelt — live a dangerous life, test yourself, be a man of action. In many ways, Hemingway and Cooper defined masculinity for the first half of the 20th century. Stoic, strong, keep silent about your problems. Your emotions. They managed to hide, both men, their inner selves — sensitive, well-read, intelligent, etc. This, in fact, harmed both men's careers.
When Cooper started doing films in the late '50s in which he played against his persona, audiences stayed away. Hemingway's novel, Garden of Eden, was published 25 years after his death. It dealt with a married couple playing with gender, in and out of bed, sexual toys, haircuts, clothing. He said once, 'When this comes out. I'm going to have to leave Cuba.' He was unable to finish it to his satisfaction.
There's something called the Quigley Poll, started in 1932. Ranks the top 10 box office draws each year. Now, since 1932, we've been through the Depression, WWII, Korea, [the House Un-American Activities Comittee], the '50s, Betty Friedan, the '60s, rise of feminism, black rage, Vietnam, LGBT rights, diversity, women in the Marines, Barack Obama, whites in the minority, female athletes like the Williams sisters, etc., etc., etc. And over all the seismic changes, the three actors who have reigned the longest on the Quigley Poll are Gary Cooper, overlapped with John Wayne, overlapped with Clint Eastwood.
Now, there are differences between the three of them — difficult to imagine Wayne or Eastwood putting their heads down on a desk and crying because they are afraid they are going to die at the hands of killers, as Cooper did in High Noon — but you can't argue that they represent a certain image of American masculinity — tall, strong, men of action, silent … men of the West.
Did Cooper and Hemingway merely tap into a strain of masculinity which is at the flawed heart of America? Or did they help propel it into the force it remains today? While it was impossible in 2:18 to fully explore this, especially since we had to cover two separate lives and careers, we did delve into it, and the blu-ray extras will allow us to explore and elaborate on the subject.
I'd like to think that some of the young, who might have been forced to sleep through Old Man and the Sea in high school, or who might never have heard of Gary Cooper, if they see The True Gen, would feel the urge to go back and read Hemingway — whose short stories dealt with date rape (Up in Michigan), abortion (Hills Like White Elephants), marital dysfunction (Cat in the Rain, Canary for One), post-traumatic stress (Soldier Home, Big Two-Hearted River I and II), lesbian (A Sea Change) – and to check out some Cooper films and maybe see why he is a favorite of … Liam Neeson, Tom Hanks, Chris Pratt, Al Pacino, Daniel Day-Lewis, Frank Langella, etc.
By John Soltes / Publisher / John@HollywoodSoapbox.com
Cooper & Hemingway: The True Gen, directed by John Mulholland, is now available on iTunes, Amazon and Google Play. Click here for more information