INTERVIEW: Tawni O'Dell jumps from novels to podcasts with 'Rewrites'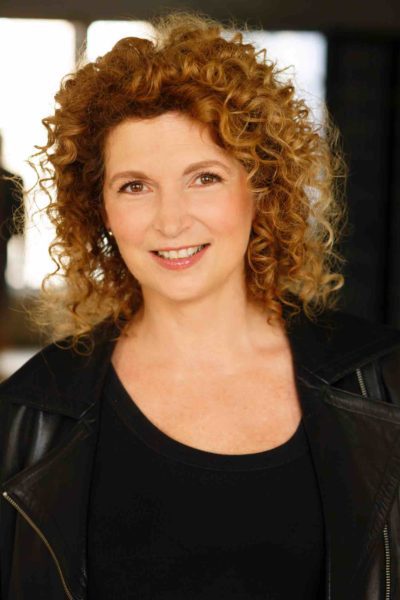 Tawni O'Dell, the New York Times bestselling writer of Back Roads and other novels, has jumped from one medium to another with her latest project. Along with director Mitchell Maxwell, O'Dell has crafted a new podcast/audio play that promises to engage her longtime fans and gather a new crowd of devotees.
The seven-episode series combines comedy and drama to tell the story of Theo, whose life's mission is to have more people read books. To accomplish his lofty goal, he turns to reality television to create a writing competition series.
To tell Theo's story, O'Dell and company have gathered a host of accomplished actors, including Matt Bittner, Brandon Tyler Harris, Stephen Payne, Demi Fragale, Campbell Dunsmore, Andrew Pandaleon, Destiny Shegstad, Nafis Karim, James Patterson, David Siciliano, Ryan Karels, Cady Huffman, Rob Gomes, JT O'Connor, Danielle Guildin, Skyler Maxwell, Chris LeBeau and Monica Delgado.
Recently, O'Dell spoke with Hollywood Soapbox about the new project, her hopes for the podcast and her love of reading. Here's a sample of what she had to say.
On her inspiration to create Rewrites …
"As a writer, I'm always looking for ways to promote books and get people to read more, and I do a lot of speaking events and whatnot to do that. And I was trying to come up with a way to reach the audience that I'm not reaching. It goes without saying that people who read books don't really need to hear that they should read. It's people who aren't reading that you have to reach, and I came up with this idea of what about a reality TV show, a competition show, like along the lines of Chopped for cooks or America's Next Top Model but make it for writers.
"And obviously it would be very funny, so I'm not going to go out and make a TV show. So I was going to write a novel about it, and then I kind of put that on the back burner. Then I decided to write a screenplay, and it was based on this main character, Theo. And he is the one who is on this mission through his love of books and reading to get more people to read by making this reality TV show, which is a medium that he really has disdain for, but he wants to reach these people.
"It was a screenplay, and my production partner, Mitchell Maxwell, and I were trying to make it as an independent film, and this is a totally, totally new area for me. I'm a novelist. That's it, and it was very, very difficult — way, way more difficult than I ever even thought it could be to try and make a movie. So somewhere along the way, during our frustrations, we came upon this idea of the audio drama podcast, which we both had just recently started listening to, and we thought, wow, Rewrites would make a great podcast because podcasts are actually a perfect medium for novelists to morph into."
On the power of podcasts …
"You get to keep the language. You get to keep the descriptive prose. You can get inside a character's head through the device of monologue, but you also have the action and dramatic tension that comes about when you have a cast of actors that would be in a movie. So it was a great medium for me."
On her choice for seven episodes …
"It turned into seven episodes. I didn't sit down and say there will be seven, or there will be six or try for a specific amount. That is where the story arc kind of led. I think it's just the right amount for this particular story."
On working with a cast of actors …
"That's been the best part of it really, in my opinion, because I'm a novelist, and all my books have been into audio books and whatever. But I have never written anything that was performed by a cast of actors, and it's really exciting to have your works and your characters come to life. And the cast we worked with, they were fantastic. Most of them are younger actors, and all of them, they're New York actors so on Broadway and trying to do that. And everybody who came on board was just great. They were so committed. They were passionate about the script and the message, and I was actually writing some of these episodes as we were recording. And once I heard these actors for the first time getting into these characters, then I would have them in my head as I'm writing the rest of the episodes.
"So it's really a very different experience for a writer of novels to have this happen, and it was really, really, very positive. I had a great experience. Now I've been told by people who work in the theater and who work in movies or whatever that experiences like this are one in a million where everything goes smoothly and everybody gets along and everything is perfect and the writer likes everything and the director likes everything, but that was my experience."
On the deeper themes of Rewrites …
"It is funny, but there are much deeper themes and messages in this podcast. And there also is a very heartrending subplot, which I won't mention because you want people to find it out as they listen, so, yes, I think that's one of the things that's great about Rewrites is that it is very funny. But it is also poignant. It is also meaningful. It does have this great message about how we need to connect more as people. Put down your phone. Pick up a book. You laugh out loud. You laugh. You cry.
"A friend of mine who just listened to some of the episodes, he's also in the publishing industry. He describes himself as a tough read. He read the script before he heard the episodes, and that's what he said, 'I laughed. I cried, and I confess I had to go to the dictionary three times.' So it's also a smart audio drama, not so smart that you don't understand or that you lose interest, but I think it makes people think. And I think it also makes you really proud of yourself when you get certain references. When you say, 'Oh, yeah, I read that book. I know what she's talking about.' But there is most definitely a dramatic side to it, and I think you tear up almost as much as you laugh with this show.
On her writing origins …
"I started writing when I was a kid. As a matter of fact, I have my first short story I wrote when I was 6, and my mom still has it. She has everything I've ever written, and I always wanted to be a writer. I was always an incredibly avid reader, but it was like a dream you have. But it wasn't like a practical dream because I did not know that I could ever get a book published. I mean, nobody knows that. So I wrote my first novel when I was still in college. I was 21, and five rejected novels and 11 years later is when I finally did get a novel published. And that novel turned out to be Back Roads, which was a New York Times bestseller and Oprah [Winfrey] pick, so I was one of those overnight successes."
By John Soltes / Publisher / John@HollywoodSoapbox.com
Rewrites, a podcast written by Tawni O'Dell and directed by Mitchell Maxwell, is now available. Click here for more information.