INTERVIEW: American Lyric Theater, Morgan Library to showcase best of new opera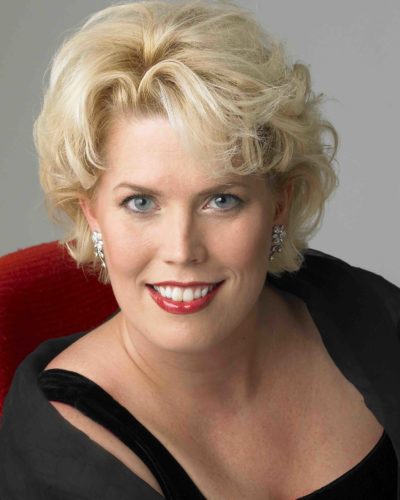 Excerpts from several new operas will be on display as part of American Lyric Theater and The Morgan Library & Museum's special showcase of ALT Alumni: Composers & Librettists in Concert, set to take place Sunday, April 23 at 3 p.m. at the Morgan's Gilder Lehrman Hall on Madison Avenue in New York City. Audiences can look forward to hearing the work of David T. Little and Royce Vavrek (JFK), Dave Hanlon and Stephanie Fleischmann (After the Storm), Gerald Cohen and Deborah Brevoort (Steal a Pencil for Me), and Clint Borzoni and John de los Santos (The Copper Queen).
Each of the composers and librettists will have selections from their respective works performed in a concert format. Several of the people involved in the production are alumni of ALT's Composer Librettist Development Program.
As ALT likes to put it, "Great operas don't just happen," and that's why the company is focused on developing and supporting the next generation of opera creators.
Recently, Hollywood Soapbox exchanged emails with ALT founder Lawrence Edelson about the special afternoon. Questions and answers have been slightly edited for style.
What can audience members expect from ALT Alumni: Composers & Librettists in Concert?
The Alumni Concert Series was created to provide audiences in New York City with the opportunity to hear works written by artists who have graduated from ALT's Composer Librettist Development Program who are now writing new operas for companies around the country. Many of the works that we present on the series have not been performed in New York City, so the series not only provides the public with the chance to hear the work of some of the most exciting operatic writers working today, but also to get a sense of the breadth of new work that is being performed nationally.
How did you and the company select the shows that would be presented at the performance?
Alumni of the CLDP have written over 20 operas that have been commissioned and/or performed by opera companies in recent years. For each concert, my goal is to put together a program that shows a variety of theatrical and musical approaches to contemporary opera. For this concert, we are highlighting two works that have received their world premieres, one that will be premiered next season, and one that recently [won] an important national competition.
To gather singers for such a collaborative performance, do you rely on auditions or previous connections ALT has in the opera world?
I cast the singers for the concert in collaboration with the composers and librettists. At ALT, we are are fortunate to regularly work with an extraordinary group of singers who have performed around the globe, but who are also deeply committed to ALT and to championing new opera. At this concert, ALT "regulars" including Caroline Worra and Heather Johnson are featured prominently, along with some newcomers to ALT, including Joseph Lattanzi and Laura Krumm, who I have heard in auditions or have had the opportunity to work with at other companies.
President John F. Kennedy is certainly an interesting subject for an opera. What do you find engaging and unique about this piece in particular?
What I think is particularly powerful about JFK is that it doesn't try to be a documentary. It doesn't tell the story you might expect it to tell. Rather, it's a kind of historical fantasy — diving into the dreams, hopes and fears of Jack and Jackie. It is a hauntingly beautiful and moving work that sheds light on the inner heartbeats of not only the president and first lady, but also on the pulse of an event that shattered our country.
By John Soltes / Publisher / John@HollywoodSoapbox.com
Click here for more information on ALT Alumni: Composers & Librettists in Concert. Click here for Hollywood Soapbox's previous coverage of American Lyric Theater.