INTERVIEW: Capt. Greg Mayer hooks into some bluefin on 'Wicked Tuna: Outer Banks'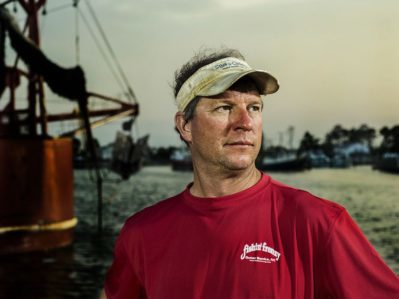 Wicked Tuna: Outer Banks, which airs new episodes Mondays at 9 p.m. on National Geographic, follows a group of captains who ply the waters off the coast of the Outer Banks in North Carolina. Their mission in the cold winter months is to find the biggest bluefin tuna in the ocean.
Captain Greg Mayer, head of the Fishin' Frenzy boat, is a lifelong fisherman who competes against captains both from the southern waters of North Carolina and the northern waters of Massachusetts. Although Mayer loves his chosen profession and passion in life, the obstacles are numerous, and the elements can be harsh.
"It's not a very kind place for fishing in the wintertime," Mayer said recently in a phone interview. "We have really bad weather again this year. Actually we had some pretty nice fish this winter. There were a few big fish caught, so anyone looking to watch a show about bluefin tuna fishing, this is the one to watch."
Although the Nat Geo series shows intense competition and nail-biting action, much of the time the bluefin anglers are waiting for a monster to take the bait. Mayer said there are hours of boredom for moments of excitement.
"When you actually hook into these fish and try and land them, they are some of the biggest fish in the ocean," he said. "And they are some of the most valuable fish in the world, so every time you get one on the line, the adrenaline surge, the rush is like nothing else because here you are you've got fish on the line. It could be potentially worth $10,000 or $15,000, which you don't know until you get him to the dock and actually sell the fish, but every one of them has that potential. So when you look at the end of the line, you're like, man, I've got to get this fish. I've got make my day here, and that's the main thing. They're just big fish, and there's nothing in the ocean that grows like them, pulls like them, fights like them."
Mayer admitted that he's a competitive person against the other captains. He wants to catch more fish and bring in more "weight" than the other anglers featured on Wicked Tuna: Outer Banks, which is an offshoot of Nat Geo's Wicked Tuna. However, the only way to be crowned champion is for Mayer to work with the other boats in locating the fish in the first place.
"So the only way we can actually find these fish is we all share what we're doing, and you have to do because you've got to give information to get information," he said. "But at the end of the day, we're all trying to out-fish everyone else. I want to know at the end of the year that I've got more fish than everyone else. I want to know at the end of the day that I've got more weight than anyone else caught that day, and that's the drive that keeps us fishing. That's why we do what we do. You're not going out to punch the clock. You're going out to produce, and the more you produce, the better off you get paid, the better you get compensated, the better you look to everyone else."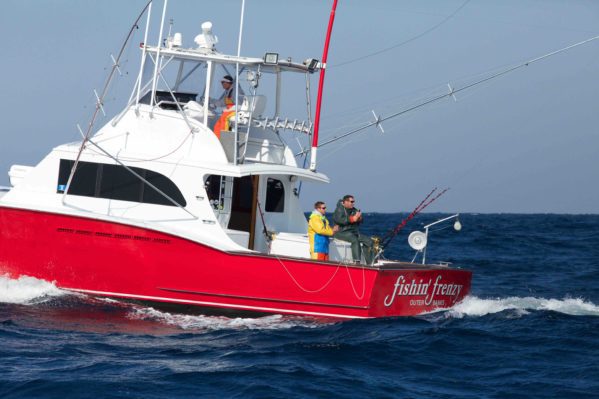 Mayer has been fishing his entire life, ever since the days when he grew up in New Jersey. When he was 8 or 9 years old, his mother would have to come down to the local river, get him off the dock and bring him home after dark. He took that passion and turned it into a profession, and now he's able to fish year round, offering charters to OBX tourists and trying to sell some of his biggest hauls.
"When I moved down here over 25 years ago I realized that this was a place that if I wanted to make a living at it, I could do it here," he said. "I'm never going to get rich, but I'm not going to starve. There's always work in the fishing industry here. For someone who is willing to work, there's always work here. That's why I decided to settle here, and I stayed here for as long as I have. It's really paid off for me. It's been a great place to live and a great place to work, a good group of people to work with. I mean there's no other community like it in the world where it's a bunch of fishermen that are all working together, and we all support each other."
His fishing for bluefin tuna only lasts two months in the wintertime. That's a good time of year to be looking for the large fish because otherwise he would be working in a boat shop or repairing boats. Most other days he takes out charters and hooks into yellowfin tuna, blackfin tuna and wahoo.
"As long as we have the weather, we've got the people here, and we stay booked," he said. "It's a great place. It's a tourist-driven economy here, and that's why we get to do what we do."
By John Soltes / Publisher / John@HollywoodSoapbox.com
Click here for more information on Wicked Tuna: Outer Banks, which airs new episodes Mondays at 9 p.m. on National Geographic.