INTERVIEW: World-renowned conductor Philippe Entremont tours with Verein Orchestra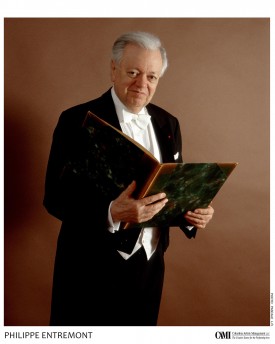 The excellence and worldly reputation of maestro Philippe Entremont precedes him. He's been at the forefront of classical music for 60 years, ever since he made his impressive debut as a pianist at Carnegie Hall. In 2014, Entremont, a native of Paris, will tour with the Vienna Concert-Verein Orchestra for a series of concerts that celebrate the music of Schubert, Beethoven, Mozart and other staples of the classical music canon.
"I always work hard," Entremont said recently during a phone interview from his Vienna hotel room. "That's for sure. We are doing two programs on the tour, and we are really with music that we are very much used to playing. You know, Schubert, Beethoven … Mozart, of course, and the Strauss family. This is really the music that we are used to."
At an upcoming concert at the State Theatre in New Brunswick, N.J., Entremont will leave the baton behind for a bit and offer the audience some of his own piano skills. He plans to play Mozart's "Concerto for Two Pianos in E Flat Major" with piano soloist Sebastian Knauer. Entremont said he finds the piece beautiful, and the two pianos are treated in the same manner, equally balanced and both able to complement each other.
As far as his partner on the stage, Entremont called Knauer "a German pianist of great talent. … I am very proud of him because he's a former student of mine."
Although many of the pieces on the Verein Orchestra tour will be familiar to audience members, nothing will come easy to Entremont and his band of dedicated musicians. "To play something well, it's always difficult," he said. "There is no such thing as an easy piece. …  These are pieces that we have played before. I'm not going on a blind date. That's for sure."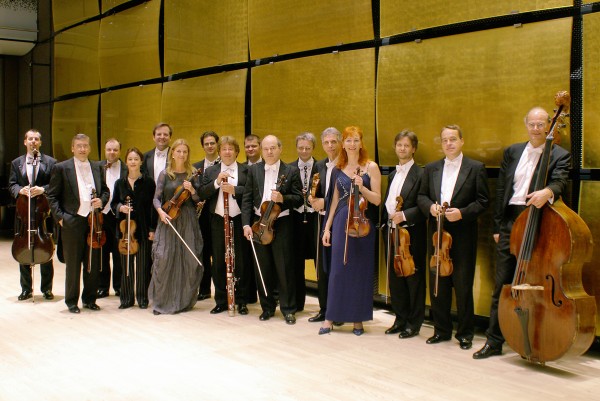 Rehearsals for the American tour began recently in Vienna, and early indications were that the Verein Orchestra, a well-respected group of musicians founded in 1987, was in tip-top shape. They play orchestral work from the great composers, plus contemporary Austrian music. The New Brunswick program, for example, promises a few polkas for good measure.
For Entremont, a man who graced the Carnegie Hall stage at 18 years old, the thought of retiring never seems to enter his mind. He's dedicated to touring the globe with the best orchestras of the world.
"It's my life. It's as simple as that. I don't plan to stop at all. I have an extremely busy year and next season, too. … I go everywhere, you know. In the next three months, I will do the American tour. I will go to China. I am opening the Beijing Festival. … I had a very long career. That's for sure. I've never had any letdown. It was always very even, and it's good this way."
Although the program on the American tour is set, Entremont said the audience can expect some slight variations. After all, these will be live concerts, not recordings. "We don't play the same way every day," he said. "It's always something different. … I don't look for what we call the high point. Everything we do we devote the same attention. … We always try to do the most beautifully balanced concert."
By John Soltes / Publisher / John@HollywoodSoapbox.com
Philippe Entremont conducts the Vienna Concert-Verein Orchestra on an American tour in the coming days. They will stop at the State Theatre in New Brunswick, N.J., on Sunday, Feb. 2. Tickets are available here.